Bird Nest Cookies are a fun Spring or Easter cookie to make. Kids can
do almost all of the work themselves and will enjoy eating them too.
Bird Nest Cookie Ingredients
2 cups butterscotch or chocolate chips
1 cup peanut butter
2 cups chow mein noodles or corn flakes
peanuts, peanut M&M's, or jelly beans
wax paper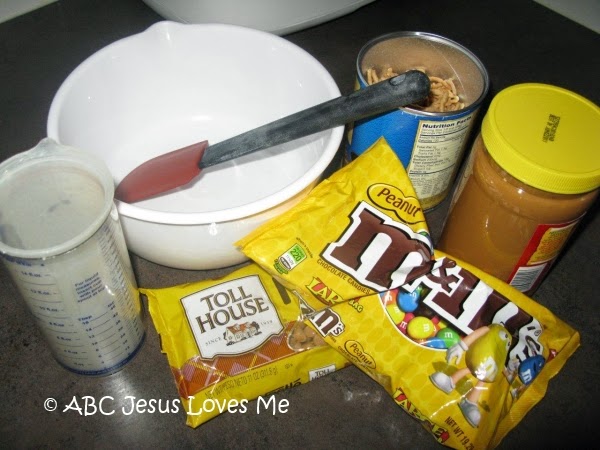 Bird Nest Cookie Directions 
Pour the chips and peanut butter into a microwave safe bowl. Place in the microwave on reduced power until the mixture melts and stir until smooth.
Add noodles or corn flakes and stir.
Spoon onto wax paper using your fingers to shape the spoonful into a nest. Place the nuts or candy on top.
Allow the cookies to firm on the countertop or in the refrigerator.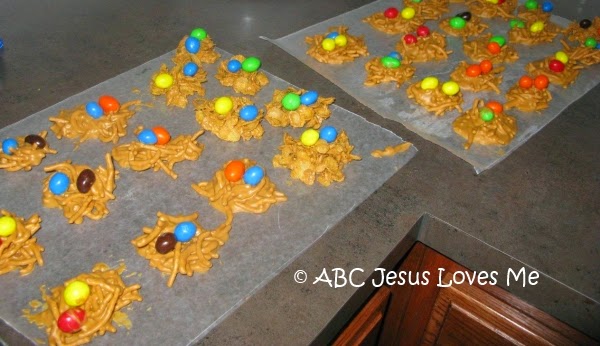 Fun Easter Activities for Children
Discover more fun, kid-friendly Easter activities, recipes, and crafts on the ABCJesusLovesMe website.