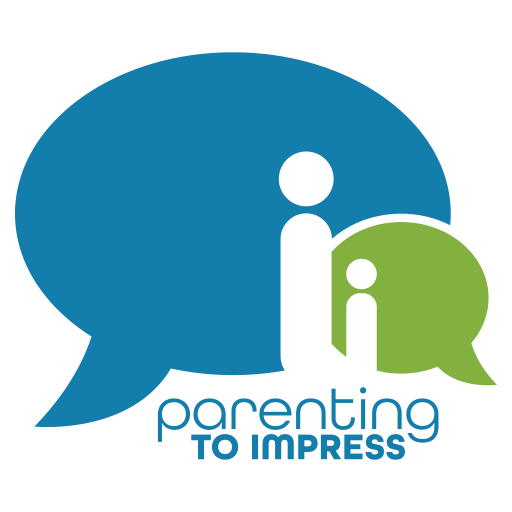 Parenting to Impress, your go-to podcast to learn practical ways to love God and love others, and "impress" this on the hearts of your children (Deuteronomy 6:4-9). Heidi Franz, the creator of ABCJesusLovesMe, is joined by her dear friend Melanie Simpson. They are two moms who have made a lot of mistakes but have found grace and truth along the way.
We invite you to take a listen on your favorite podcasting app or right here – on this website!
"I love your podcast! If it is possible, I can feel the love and care you have for the parents that listen through your voices on the show. I always come away with encouragement and new things to practice with my family. Thanks so much for another great resource!" –Becky
YouTube
The Parenting to Impress Podcast is also available on YouTube. Subscribe to never miss an episode! Past episodes are being added weekly. View the Parenting to Impress Podcast playlist.
#40: Four Ways to Give Your Child Purpose
"One of the things that hinders us from living courageously is a lack of purpose and calling?" I would wager that happiness and generosity would fit into this sentence as well. Could it be that we are focused on character when we really should to be focused on purpose?

In this episode discover four ways to help your child discover their God-given purpose. With specific ideas for preschoolers, elementary-age, and teenagers, this podcast will speak to all parents and teachers.
#39: The Power of One-Liners and Broken Records
If asked what the most beneficial tool in my parenting toolbox is, I would say – without any hesitation, "One-Liners." Also called broken records, these pre-scripted, parenting quotes have been instrumental in training my children. And parents and teachers continue to echo my sentiments as they have also seen these short phrases transform their homes and classrooms. In Episode #39, discover the what and how of one-liners.
#38: My Discipline Mistakes
Have you ever asked more experienced parents what they wish they would have done differently in parenting had they known what they know now? What about the boundaries that they are so glad that they held firm to? Melanie and I share on every podcast that we are "two moms who have made a lot of mistakes but have found grace and peace along the way." Today we share some of our discipline blind spots and what we learned through each. Read more…
#37: How to Give Even When Money is Tight, Part 3
70% of people are living paycheck to paycheck. 2/3 of people don't have a written plan for spending. The majority of people are not ready for an emergency over $1000. With money so tight, how can one even think about giving or tithing? Read more… Listen to Part 1.
#36: Teaching Money Management to Kids, Part 2
How can parents be wise financial disciples to help their children avoid the financial struggles many adults have? Discover in this 3-Part series tips for teaching preschoolers to teens money management. Listen to Part 1. Read more…
#35: HOPE IN CHRISTIAN FINANCES, PART 1
TR Laughlin of Freedom 5:One ministry says, "The enemy has found a way into the Christian home through the backdoor of personal finances." It is through finances that marriages and families are being torn apart. With six different money personalities is there any hope of a Christian couple getting on the same page?
Discover in this 3-Part series why financial conflict occurs and how a married couple can get on the same page and develop a God-centered plan. Read more…
#34: What's a Christian to do with Pagan Holidays?
Continuing our "Blind Spots in Parenting" series, today's topic is going to hit on the controversial topic of holidays. Some believe that widely accepted holidays like Easter and Christmas have pagan roots making it wrong for Christians to celebrate. Is this correct?
Join the Parenting to Impress duo as they look at what the Scriptures have to say (or not say) about holidays and how a family can decide what is best for them. Read more…
#33: Why Raising Good Kids is So Dangerous
So many of us enter parenting like a ship without a captain allowing the waves of exhaustion and society to dictate our parenting purpose. But Melanie and Heidi believe that God has a better way! In His Word, God has provided purpose that is beyond morality. Discover what the Parenting to Impress duo have learned along their parenting journey and why raising good kids can be a dangerous goal. Read more…
#32: You May Be Raising a Selfish Child
Are you raising a selfish child? Continuing the Blind Spots in Parenting series, Heidi and Melanie take a look at some ways we might unintentionally be raising selfish kids. As they share their own experiences and perspectives, the podcasting duo also looks to God and His Word. Listen in and be encouraged as they chat about how they've tackled selfishness in their families. Read more…
#31: A Guide to Raising Successful Kids
Society pushes academics, but college professors tell parents and students that there are more factors to success. Listen as Melanie and Heidi talk through one professor's tips and how you can begin working on these aspects even in the preschool years. Read more…
#30: Raising Tech-Savvy, Godly Kids, Part 2
A favorite phrase of this ministry's is "Begin with the end in mind." It's far easier to make parental decisions if you know where you desire to end up!
But what about in the realm of technology? How do we allow our children to use technology for good while training them to stay away from the evil, such as pornography or unhealthy use?
Join Melanie and Heidi as they warn about the dangers of technology, seek wisdom from the Bible, and share personal stories of triumph and disappointments. Read more...
#29: Raising Tech-Savvy, Godly Kids, Part 1
Managing technology has proven to be one of the hardest aspects of my parenting journey. While I see the benefits of electronics, I also know the extreme dangers. Is managing technology a lost cause or is there a way protect our kids while teaching them self-control of devices? I believe God has provided wisdom in the Word to answer these questions. Read more…
#28: New Year, New You – Really?
There is something about turning the calendar page to the first day of a new year that feels fresh and invigorating. Many of us plan and dream, set goals and draw up plans to help us achieve those goals. And many of us fail or fail to plan at all. Listen in as Heidi and Melanie share how they view goals and planning, what God says about goals, and discover encouragement along the way. And as a bonus discover the podcast team's goals for 2023! Read more…
#27: How to Overcome Loneliness in Motherhood, Part 2
As Heidi and Melanie talked about loneliness as moms they realized seasons of loneliness didn't just happen when their kids were little. As mommas of tweens and teens, loneliness had crept in and would likely occur again when their kids leave the house. So how can moms of older kids navigate loneliness? Listen in as Heidi and Melanie get real about friendships, time management and what they did to move beyond feeling lonely. Read more…
#26: The Big Announcement is Here!!
It's time! Finally, the day has come to share the exciting news. Listen as Melanie and Heidi share all the details. Then use the links below to get started on this amazing journey. Read more…
#25: How to Stay Happy and Holy in the Christmas Crazy
How are you feeling as you head into this Christmas season? Frazzled and scattered or calm and cozy? For either of those and for everyone in between, this episode is for you. Heidi and Melanie chat about how to be intentional with your kids this year so that Jesus remains the focus of Christmas. They also get into traditions, expectations and how to be both holy and happy as you celebrate the Jesus' birth. Read more…
#24: How to Overcome Loneliness in Motherhood, Part 1
A momma asked Melanie and Heidi the question, "How do you deal with loneliness?" We think all moms can relate to this question. With honesty and transparency, the Parenting to Impress duo share how they overcame loneliness and what God taught them through the journey. Read more…
#23: Ideas to Keep Jesus the Center of Christmas
Do you know how to keep Christ the center of Christmas? Heidi and Melanie discuss a brand new ABCJesusLovesMe product that will empower you to do just that. You will love the simplicity of the ideas as you use them with your family or as an outreach with friends, neighbors, your students, or even in your church. Read more…
#22: How to Build a Heart of Thanksgiving in Your Child
As Christians we know being thankful and grateful is more than just a certain month set aside to be thankful. But do we really know how to live that way? Let's consider what it means to live gratefully and pick up some tips for how we can teach thanksgiving to our children. Read more…
#21: How to Turn Ordinary Moments into God-Moments
Have you ever wondered how some parents can take ordinary moments and turn them into God-moments that impact children's hearts for eternity? Around Parenting to Impress and ABCJesusLovesMe we call these "Teachable Moments." And with just a few tips, Melanie and Heidi believe you will be able to have multiple God-moments with your kiddos too! Read more..
#20: Characteristics of a God-Centered Family, Part 3
In the final episode of this series, we wrap up our fantastic conversation with Scott. We also get an answer to the cliff-hanger question Heidi left us on in Part 2! We have both been challenged and encouraged by Scott's observations about the attributes and rhythms he's noticed in God-focused families. We have some great take-aways to process through and implement in our own families, particularly around the way we steward time. Read more...
#19: Characteristics of a God-Centered Family, Part 2
The world tells us our feelings are our truth. Emotions or circumstance defines you…in that moment. But feelings and circumstances change leaving an unstable foundation of beliefs. Friends, this is one of the biggest issues facing our tweens and teens today. Two others are busyness and a cultural value of specialization. We invite you to dig deeper into these three issues in the 2nd of the 3-part podcast series Heidi and Melanie recorded with youth pastor Scott Jones. Read more…
#18: Characteristics of a God-Centered Family, Part 1
We live in a microwave society. Everything happens at breakneck speed. According to social media, if our calendars aren't jam packed with activities, we are failing our kids. I mean, what kind of bad mom would let her kid be bored??? But is this best for our children? Will it reap the God-centered families that we desire?
Today begins a 3-part series looking at the good and bad characteristics – or rhythms – that youth pastor, Scott Jones, sees in families. We also asked him to dive into the hidden struggles teens face. Then we discussed how we can foster a godly family. Read more…
#17: True or False: God Won't Give Me More Than I Can Handle
Is it true that God won't give believers more than they can handle? Heidi and Melanie invite you to listen to their journeys to find out if this common saying is even Biblical. Discover the circumstances that caused them to let go of control, trust God, and believe that even when things get really hard, God never leaves nor forsakes us. Read more…
#16: What is Causing Your Parental Exhaustion?
Being a mom is hard work, but what do we do when it just feels like too much? When you are overwhelmed, hate being a parent, and dread getting up each morning? Be encouraged as Heidi and Melanie open up about their own struggles with this issue and how they have found hope in the exhaustion. Read more…
#15: How to Raise Children Who Serve
In this second episode about teaching our kids the value and purpose of work, Heidi and Melanie get into the nitty gritty of dealing with older kids, defiant kids, and kiddos with disabilities. As always, there are practical ideas with lots of love and grace to cover it all! Join the discussion about chores and work and be encouraged to parent your kids with the end in mind. Read more…
#14: Is "Work" a Dirty Word?
Let's dig into the idea of work. What does the Bible have to say about work and chores? And, as parents, what's our responsibility in teaching our children to work?

As always, the Parenting to Impress team rely on scripture to guide their choices. In this episode Melanie and Heidi share the ideas they've incorporated into their families as they taught their children about work. They also reflect on how the training they did in the early years is beginning to bear fruit in their teenaged kids. Read more…
#13: How to Create Purpose for Your Summer
The school year is almost over! For our kids it's a time to play, spend time with family and friends and have a different daily rhythm. But for moms (and dads too), the 3 months with no structure or routine can make us feel anxious-what will we do with all this time! Whether you are ready to embrace summer or are worried about how to fill your days, this episode is for you! Heidi and Melanie chat about all things summer including how to be intentional with your days so that you don't look back at the start of the next school year with regret. Read more…
#12: Should Self-Help Books Be Used in Your Quiet Time?
In this episode, Heidi and Melanie discuss how to avoid the common pitfall of using self-help books during your quiet time. What's wrong with self-help books? Should I never read a book from this genre? The ladies answer these questions and offer encouragement as you decide what to use other than the Bible when you meet with God each day. Read more…
#11: How to Choose a Church
With often so many choices, it can be overwhelming when choosing a church for your family. If only there was a formula to use! Unfortunately, there isn't, but Heidi and Melanie have created a list of questions to help you get started. Read more…
#10: Transform Your Life by Changing Just 1% of Your Day
If you knew you could transform your life by changing how you spend 1% of your day, would you do it? While it hasn't always been easy, Melanie and Heidi made the change and today's podcast shares their stories. Join the Parenting to Impress Podcast team as they process through the what, when, where, and how details of this change. And be encouraged and challenged to give it a try! Read more...
#9: How to Have Successful Family Vacations
Does the idea of planning a family vacation stress you out? Or do you enjoy fine-tuning the details of a trip? Wherever you land on planning a family vacation, this episode offers practical advice as you process what a family vacation looks like for your family! Make sure to listen to the end when Heidi shares one of the most freeing pieces of advice Melanie's ever heard about family vacations. Read more...
#8: Fun High, Low, Buffalo Conversations
Heidi introduces Melanie to a fun way to jumpstart a conversation, with your family or in any situation. You'll hear both ladies share their Highs, Lows, and one random thought. And you'll hear how quickly this "game" leads to further conversation. Listen in and get to know Heidi and Melanie a bit better as they share their hearts and encourage one another along the way. Read more…
#7: Advice We've Learned Along the Way, Part 3
In the final episode in this series, Heidi and Melanie wrap up their list of the best parenting and marriage advice they've learned over the years. Spoiler alert! Even though there weren't supposed to be any "favorites," Heidi and Melanie reveal the advice that has meant the most to them. Be sure to listen to Episode #5 to hear the first part in this series. Read more…
#6: Advice We've Learned Along the Way, Part 2
Heidi and Melanie continue their conversation about advice they've received as well as the lessons they wished they'd learned earlier in their parenting journeys. Be sure to listen to Episode #5 to hear the first part in this series. Read more…
#5: Advice We've Learned Along the Way, Part 1
Join Heidi and Melanie in the first episode of a 3-part series on parenting and marriage advice they've learned over the years. Some of it may be familiar to you but expect a few surprises too! Read more…
#4: How to Teach Your Child to Pray
One of our most important roles as mom is to teach our children the joy of talking with God in prayer. But what if we don't know how to do this? How do we begin introducing prayer to our little one? Heidi and Melanie talk about how they taught their children to pray, offer ideas for how to introduce prayer to your children, and encourage you to start wherever you are, no matter how old your kids are! Read more…
#3: How to Pray the Scriptures for Yourself and Your Family
We know God wants us to pray and that it's a valuable part of our walk with Him. But sometimes prayer is hard. We don't know what to say, or how to pray and often we find ourselves in a prayer rut. In this episode Heidi and Melanie discuss the benefits of praying Scripture and share ways you can incorporate this into your prayer life. Read more…
#2: How to Engage Your Children in Meaningful Conversation
Can talking to my child really enrich her vocabulary and raise her IQ? Do conversations with my child create space for connection and spiritual growth? Listen in as Melanie asks Heidi to share what she's learned in her own research and work in developing the ABCJesusLovesMe curriculum and as a mom of four kiddos. Learn about the differences between "Instructional Talk" and "Relational Talk," why we need to pursue both, and how to take advantage of God-given opportunities to engage in meaningful conversations with our children. Read more…
#1: What Lies Are You Believing?
I'm not enough. I'm a failure. I just can't get it right. Everyone else seems to know what they're doing.
We wear so many hats as wives, moms, employees and the enemy wants to distract us from living out our God-given purpose. How can we recognize and reject the lies from the enemy? Is there a way to stop this destructive cycle and experience the abundant life we read about in the Bible? Join Heidi and Melanie as they talk about how they've experienced this in their own lives, share ways they've learned to counter the lies, and offer hope and encouragement. Read more…
Trailer: Welcome to the Parenting to Impress Podcast!
In the trailer to the Parenting to Impress podcast, Heidi and Melanie introduce themselves and share the heart behind this much anticipated podcast. Read more…