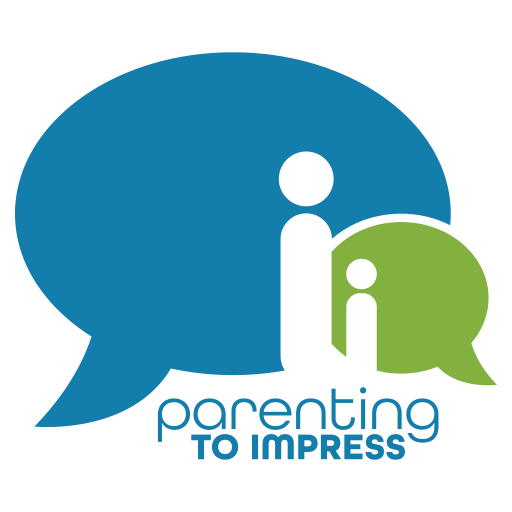 Parenting to Impress, your go-to podcast to learn practical ways to love God and love others, and impress this on the hearts of your children. Heidi Franz, the creator of ABCJesusLovesMe, is joined by her dear friend Melanie Simpson. They are two moms who have made a lot of mistakes but have found grace and truth along the way.
We invite you to take a listen!
Episode #12: Should Self-Help Books Be Used in Your Quiet Time?
In this episode, Heidi and Melanie discuss how to avoid the common pitfall of using self-help books during your quiet time. What's wrong with self-help books? Should I never read a book from this genre? The ladies answer these questions and offer encouragement as you decide what to use other than the Bible when you meet with God each day. Read more…
Episode #11: How to Choose a Church
With often so many choices, it can be overwhelming when choosing a church for your family. If only there was a formula to use! Unfortunately, there isn't, but Heidi and Melanie have created a list of questions to help you get started. Read more…
Episode #10: Transform Your Life by Changing Just 1% of Your Day
If you knew you could transform your life by changing how you spend 1% of your day, would you do it? While it hasn't always been easy, Melanie and Heidi made the change and today's podcast shares their stories. Join the Parenting to Impress Podcast team as they process through the what, when, where, and how details of this change. And be encouraged and challenged to give it a try! Read more...
Episode #9: How to Have Successful Family Vacations
Does the idea of planning a family vacation stress you out? Or do you enjoy fine-tuning the details of a trip? Wherever you land on planning a family vacation, this episode offers practical advice as you process what a family vacation looks like for your family! Make sure to listen to the end when Heidi shares one of the most freeing pieces of advice Melanie's ever heard about family vacations. Read more...
Episode #8: Fun High, Low, Buffalo Conversations
Heidi introduces Melanie to a fun way to jumpstart a conversation, with your family or in any situation. You'll hear both ladies share their Highs, Lows, and one random thought. And you'll hear how quickly this "game" leads to further conversation. Listen in and get to know Heidi and Melanie a bit better as they share their hearts and encourage one another along the way. Read more…
Episode #7: Advice We've Learned Along the Way, Part 3
In the final episode in this series, Heidi and Melanie wrap up their list of the best parenting and marriage advice they've learned over the years. Spoiler alert! Even though there weren't supposed to be any "favorites," Heidi and Melanie reveal the advice that has meant the most to them. Be sure to listen to Episode #5 to hear the first part in this series. Read more…
Episode #6: Advice We've Learned Along the Way, Part 2
Heidi and Melanie continue their conversation about advice they've received as well as the lessons they wished they'd learned earlier in their parenting journeys. Be sure to listen to Episode #5 to hear the first part in this series. Read more…
Episode #5: Advice We've Learned Along the Way, Part 1
Join Heidi and Melanie in the first episode of a 3-part series on parenting and marriage advice they've learned over the years. Some of it may be familiar to you but expect a few surprises too! Read more…
Episode #4: How to Teach Your Child to Pray
One of our most important roles as mom is to teach our children the joy of talking with God in prayer. But what if we don't know how to do this? How do we begin introducing prayer to our little one? Heidi and Melanie talk about how they taught their children to pray, offer ideas for how to introduce prayer to your children, and encourage you to start wherever you are, no matter how old your kids are! Read more…
Episode #3: How to Pray the Scriptures for Yourself and Your Family
We know God wants us to pray and that it's a valuable part of our walk with Him. But sometimes prayer is hard. We don't know what to say, or how to pray and often we find ourselves in a prayer rut. In this episode Heidi and Melanie discuss the benefits of praying Scripture and share ways you can incorporate this into your prayer life. Read more…
Episode #2: How to Engage Your Children in Meaningful Conversation
Can talking to my child really enrich her vocabulary and raise her IQ? Do conversations with my child create space for connection and spiritual growth? Listen in as Melanie asks Heidi to share what she's learned in her own research and work in developing the ABCJesusLovesMe curriculum and as a mom of four kiddos. Learn about the differences between "Instructional Talk" and "Relational Talk," why we need to pursue both, and how to take advantage of God-given opportunities to engage in meaningful conversations with our children. Read more…
Episode #1: What Lies Are You Believing?
I'm not enough. I'm a failure. I just can't get it right. Everyone else seems to know what they're doing.
We wear so many hats as wives, moms, employees and the enemy wants to distract us from living out our God-given purpose. How can we recognize and reject the lies from the enemy? Is there a way to stop this destructive cycle and experience the abundant life we read about in the Bible? Join Heidi and Melanie as they talk about how they've experienced this in their own lives, share ways they've learned to counter the lies, and offer hope and encouragement. Read more…
Episode #0: Welcome to the Parenting to Impress Podcast!
In the trailer to the Parenting to Impress podcast, Heidi and Melanie introduce themselves and share the heart behind this much anticipated podcast. Read more…