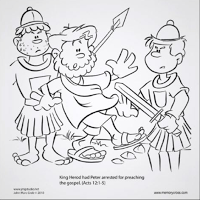 Memory Cross.com contacted me about their folding cards used as tracts and for Bible learning. I was very interested and excited to receive a sample of their products.
The sample that I received included two coloring cards, a Halloween tract, a scripture card, and tract. You too can receive a sample for free (plus $2 shipping/handling).
The concept of the cards is very cool. It reminds me of some of the paper toys we made as kids. My own kiddos enjoyed folding, and folding, and folding the cards. (It took me a bit to figure out how the cards fold. Thankfully there are videos which make it much simpler.)
Ideas:
– These would be a great elementary craft for Bible School, Bible clubs, or as a Sunday school activity. Considering the coloring cards are 7″x7″, there is a lot of coloring so it may need to be spread out over a few days. I am happy to say that the pictures aren't overly detailed so younger child can color them. There is even a page on their site linking specific VBS curriculum to their products.
– Home use – Use a corresponding card with each Bible lesson. There is a pack containing the most popular cards. The representative told me that they can "put together a pack that contains one of each story and a couple blank cards." Simply ask for this.
– Blank cards could be used to help in scripture memory or for a child to create their own about a Bible story.
– Memory Cross will even create a custom card for you!
– Use the Halloween tracts to pass out along with candy.
I encourage you to take a look at the Memory Cross website. There are many options available through this company!
As an added bonus, all ABCJLM users receive a 15% discount using the discount code is "ABC"!


Thank you to Memory Cross for giving me the opportunity to review their product.