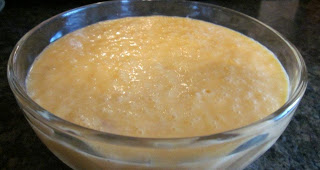 If it is hot at your house like it is at mine, your mouth wants to be refreshed. This salad makes my mouth water. Bring on a picnic! How about a pool party? So cool and refreshing. My kids love it. Super easy too!

Mix the puddings and jello.
Be sure to get "cook and serve" tapioca and "instant" pudding.
I get so confused on those differences!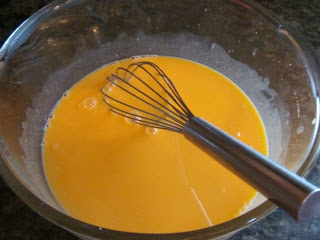 Add 2 cups boiling water.
Instead of straight water, I use the juice squeezed out from the mandarin oranges and then add enough water to make two cups.
Straight water is probably better for you…
Let cool.
Add a small container of cool whip and a can of well-drained mandarin oranges. Place in the refrigerator to chill.
Recipe:
Orange Salad
1 pkg vanilla tapioca pudding
1 3 oz pkg, orange jello
1 pkg instant vanilla pudding
Small Cool Whip
1 can mandarin oranges
Combine jello and puddings. Stir in 2 cups hot water. Use a whisk to stir all the ingredients well. Microwave on high for 2 minutes. Stir and then microwave anther 1 – 2 minutes until it is thick. Let cool. Fold in 1 small cool whip and a can well drained mandarin oranges. Chill well. Can be made a day or two ahead of time.