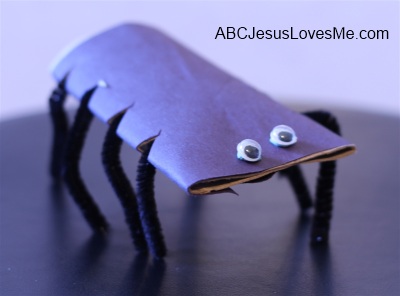 Craft: Toilet Paper Roll Spider
Cute, in a spider kind of way! At least that's what my daughter and I decided when we created him.
Staple one end of the toilet paper roll together. Wrap the TP roll in black construction paper. Cut four tiny triangles along the each side of the TP roll directly across from the cuts on the opposite side for the spider's legs. Cut two black pipecleaners in half. Thread the pipecleaners through the holes. Add googly eyes.
Use this craft with: