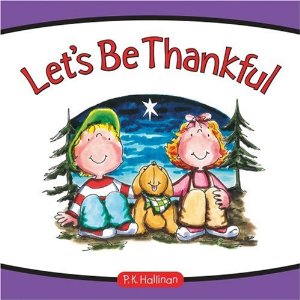 Thanksgiving is just around the corner so on Monday we began our "Thanksgiving Traditions" blog series. In this group of posts, I am sharing Thanksgiving family activities that we do in our family or ones that you have shared with me. These ideas help keep God and a thankful heart at the core our holidays.
To begin the Thanksgiving season in our family, I grabbed a book.
Let's Be Thankful
is my new favorite Thanksgiving book. Love, love, love! And its author, P.K. Hallinan, is my new favorite kids' author. (More on his other books in the coming weeks!)
While sitting around the table reading, the kids learned how to be thankful through the precious illustrations and rhyming lines. "I am thankful for…, I like to be thankful for…" the books reads, listing blessings of family, teachers, firemen, lemonade, a sunrise, and a trip to the zoo, to name a few. The author pulls in the typical answers but demonstrates the depth of our blessings as well by naming lesser thought of items.
It was the second stanza of the book that we camped:
For when I am thankful,
It's easy to see
I tend to spend life
Living more joyfully!
I used these four lines to discuss why we celebrate Thanksgiving and that when we focus on the blessings that we have been given we don't have time to grumble.
In review, we discussed ideas that the author gave. Then I introduced the Thanksgiving Blessings activity that we are doing each evening at supper until Thanksgiving.
And for this idea, you will have to join us for Friday's blog post!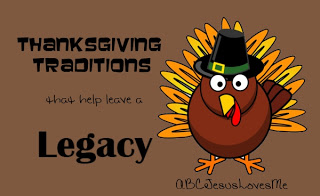 Glean more Thanksgiving ideas in our blog series – Thanksgiving Traditions throughout this month – and on the ABCJLM website page – Thanksgiving Ideas. Be sure to "Follow" our blog (in the right-hand column) so you don't miss any great ideas!


What are your favorite Thanksgiving books?



Thank you to CandyCane Press for allowing me to review this book.