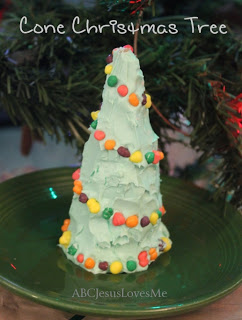 Here are crafts and activities that are fun for your family to do during this month.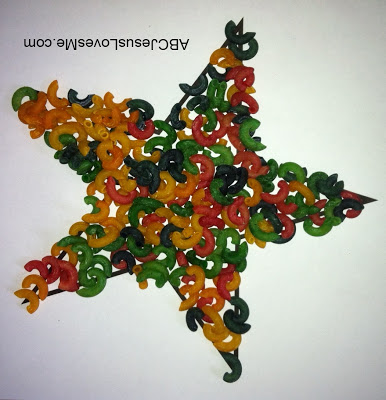 I have no ideas why this image is upside down!
This is a fun craft using dyed noodles to create a shape – star, tree, manger, etc.
Applesauce Cinnamon Ornaments are one of our favorite gifts to create.  They smell so good and are simple enough for the kiddos to do.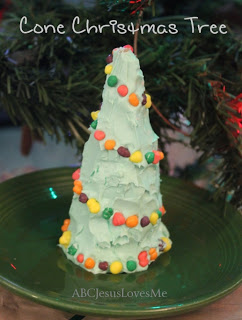 Gingerbread houses or sugar-cone Christmas trees are fun activities for a family to do together.  If you have several adults and little kids, pair a biggie with a little and having a fun contest.
Sweet Pea frosted her cone by sticking her two fingers inside the cone.  Bubs held the cone on the top against the plate while frosting.  The whipped frost works best because it is easily spread.  It is easier to get lighter weight candy to stick.
Miss Cheryl shared the idea of a Nativity Memory Game.
If you are able to play in the snow this season, enjoy Snow Paint.