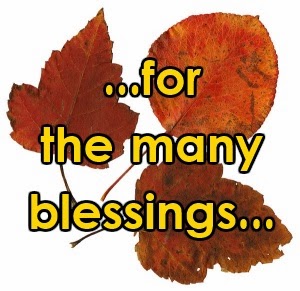 In discussing Thanksgiving, Amy at Traurigs In Training reminded me of a song that my children sing as a prayer at church. It is perfect to add to your Thanksgiving Traditions and a great way to teach children to pray and praise God. To the tune of "Where is Thumbkin?," this piggyback song has many possibilities.
Thank you Father
Thank you Father
For this ______ (day, food…etc)
And your many blessings
And your many blessings
A-men, A-men
Take turns singing what you are thankful for before eating a meal, in the car, or during family devotions time.


How can you use this song in your family?