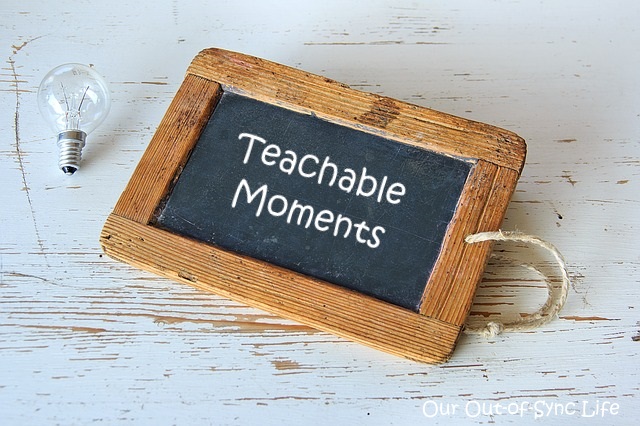 To conclude our series on Teachable Moments, I want to explain how the Holy Spirit has taught me to use the characteristics of God to impress upon my children.
I love explaining to our kiddos who God is because God doesn't change and what they are learning will stay with them their entire lives. When they make a wrong choice, we talk about God's forgiveness. When they are sad, we discuss how God is loving and kind. We explain that God dances with joy over them. And on and on…
We can never go wrong laying a foundation of who God is and who we are in Christ.
I pray that you have gleaned some ideas on how to use teachable moments with your children in order to impress God on them. Be sure to let me know what questions you have and experiences you have along the way.
Also Read: An Example of a Teachable Moment