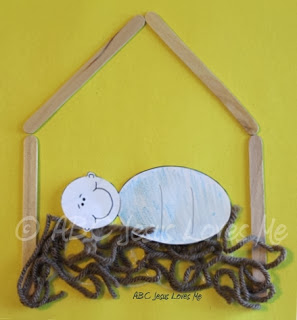 Another Christmas craft:
Cut out the small baby Jesus from the baby Jesus template. On a piece of construction paper, glue enough small pieces of brown and yellow yarn to form a bed. Glue Baby Jesus into the bed. Glue Popsicle sticks around the baby to make a manger.

See more Christmas activities on the ABC Jesus Loves Me Preschool Curriculum website.