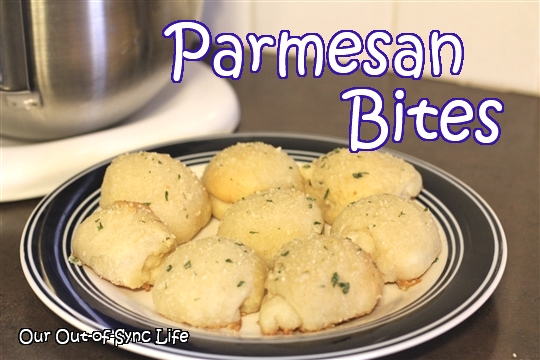 Approximately four times a year, I make the meal for our Community Group gathering. We each take turns preparing supper for the group before we dig into the Word and pray together. It's not a huge group but 10 adults can put down some grub. Beyond that, I enjoy blessing hurting and struggling families with meals. I am always looking for a meal that will be scrumptious and easy.
What I am about to unveil to you has been a huge success. They are super easy, can be made ahead of time, and are a simply divine additional to meals. Like popping candy, as one friend described them. The dough keeps in the refrigerator for a few days. Kids can help and they freeze very well. That is a win in my book!
And these would be perfect for the family Easter Dinner! Did I mention easy? Make ahead? Taste like a million bucks?
Parmesan Bites are a blessed marriage of two recipes that I found and a little tweaking from me. The first is a bread machine recipe for Angel Biscuits. Since first finding this recipe, I have found it on several sites so I am unsure who actually deserves the credit. The second recipe is based on one I found in an old Taste of Home recipe book. (Back before the internet, these recipes books and magazines were must-haves in country-cooking homes.)

Let's begin with the bites.
Bread Machine Bites
2 cups warm water
6 tablespoons buttermilk powder
3/4 cup shortening
5 cups bread flour – divided
1 teaspoon baking soda
1 teaspoon salt
3 teaspoons baking powder
3 tablespoons sugar
2 1/2 teaspoons yeast
Place the ingredients in bread machine pan in this order: 2 cups warm
water, buttermilk powder, shortening, 3 cups bread flour, soda, salt,
baking powder, sugar, yeast, 2 cups of bread flour. This is the Bread Machine that I own…Sunbeam 5891 2-Pound Programmable Breadmaker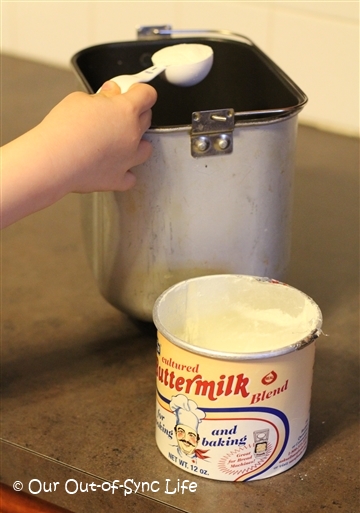 Buttermilk powder can be found in the baking aisle in the grocery store. I would guess you could use warmed buttermilk instead, but I have never tried it.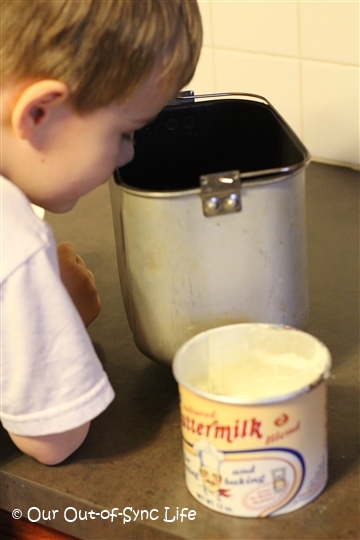 Never hurts to pray over the rolls too.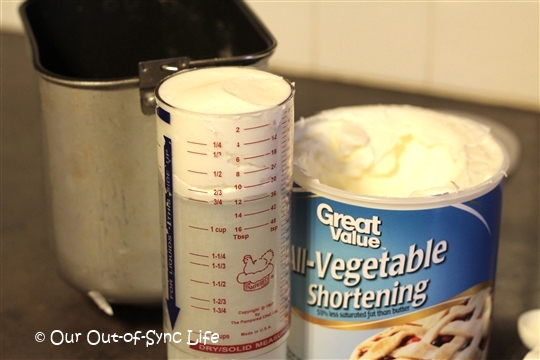 An adjustable measuring cup
is my favorite way to measure the shortening but you can also purchase sticks of shortening.
Turn machine on to 'dough' setting and start.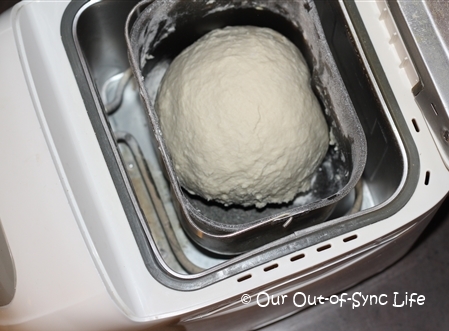 Scrape down any ingredients that get stuck on the sides during the mixing process.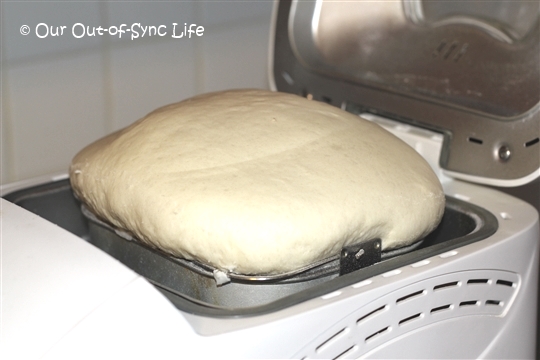 The dough will raise very high so don't leave it in the machine any longer than it should or it will continue to rise to create a nice mess.
If you desire to use the dough at a later time, remove the dough from the machine as soon as the dough cycle completes. Spray a
Ziploc bag with vegetable spray and the dump the dough into a bag, zip up,
and keep in the fridge (the dough will rise in the bag). Pull out when ready to use.
When ready, pinch off a piece of dough, shape into a roll and place on greased baking sheet. Form depending on the size of bites or rolls that you desire. Make as many rolls as desired and store unused dough in the refrigerator. Dough keeps well for several days in the refrigerator. One batch made approximately 50 bites.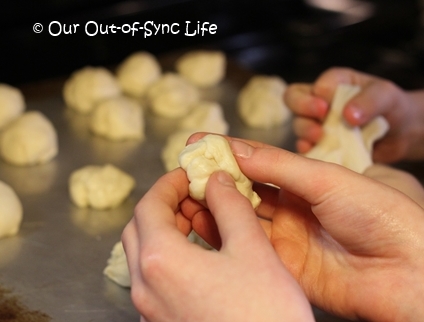 Making these bites is a family affair.
Parmesan Topping
1/2 cup vegetable oil
1/4 cup grated Parmesan cheese
1 1/2 teaspoons dried parsley flakes
1 1/2 teaspoons dried oregano
1 teaspoon garlic powder
Combine all ingredients in a small bowl. Brush on the bites.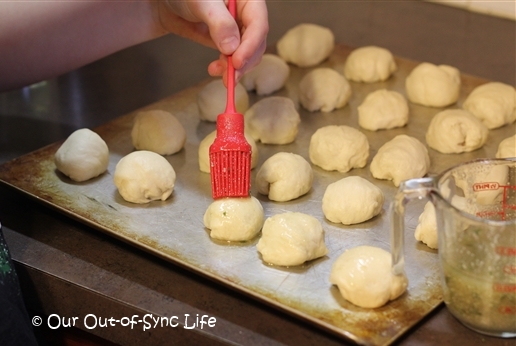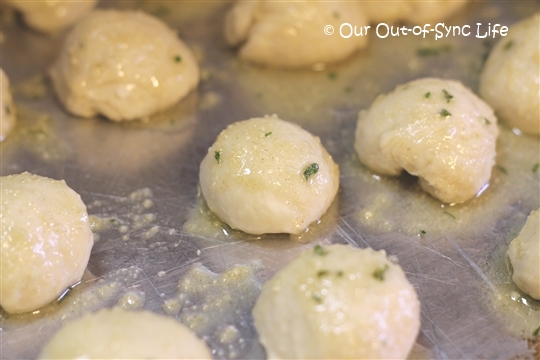 The oil will run over the bites but that is okay.
Bake at 400 for 12 minutes or until golden. (If frozen, bake at 450 degrees F for 6-8 minutes or until golden brown to reheat.)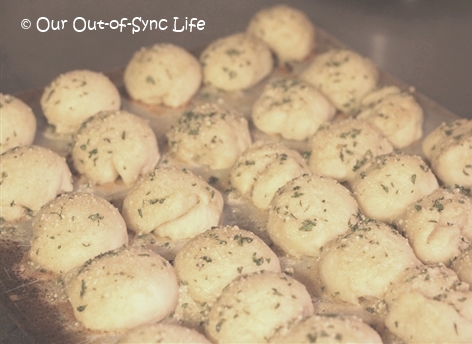 If I want to freeze the rolls, I only bake the bites long enough to get done but not brown.
As soon as the bites come out of the oven, brush twice with the Parmesan topping.
These bites go beautifully with soup, Italian meals, or country cooking. And sometimes we eat them just because! Oh…and did I mention that these would be perfect for an Easter or holiday Dinner?
This post contains affiliate links.