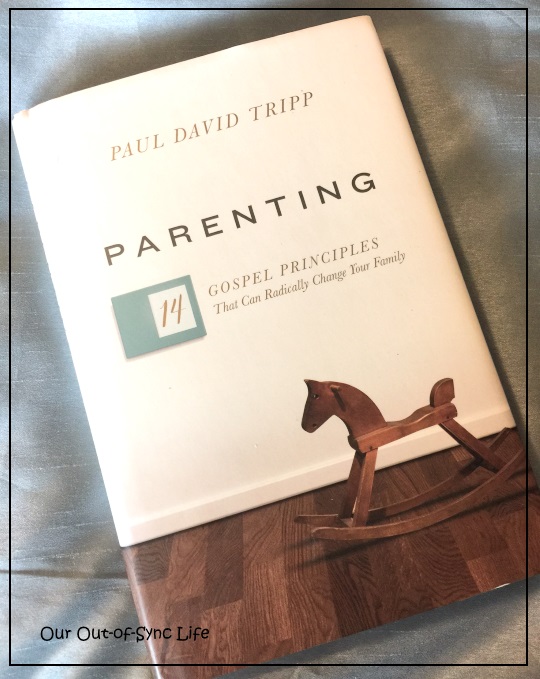 Between personal readings and reviews, I have read a plethora of parenting books.  So many that I rarely read new publications.
Yet one grabbed my attention. And I am very thankful that I agreed to review it.
Parenting:  14 Gospel Principles That Can Radically Change Your Family is the newest release by author and speaker Paul Tripp. Unlike any book that I have ever read, on the second page of the Introduction I knew this book was going to forever change my view of parenting. 
To begin, let me share with you just a fraction of the points that I underlined while reading.
Connect everything you require of your children in behavior and belief to the story of redemption. . . . You should look every day for every opportunity to point your needy kids to the presence, promises, power and grace of Jesus. . . . If we are going to teach our children to run to Jesus daily, we must run to Jesus daily as well.
God doesn't call people to be parents because they are able. . . . God did not create human beings to be independently able; he designed us to be dependent. . . . God calls unable people to do important things to that he will get the glory and not them. . . . He calls you to do the impossible so that in your search for help, you would find more than help – you would find him. . . . God never calls us to a task without giving us what we need to do it.
We think that if we speak just a little bit louder, or stand a little bit closer, or make the threat a little bit scarier, or the punishment a little more severe, then our children will change.  And because the change doesn't happen, we tend to bring it on even stronger. . . . But what needs to change in order for that change to last and bear fruit is something inside [the] heart.

We can admit our powerlessness as parents and not live in constant panic and frustration . . . because as parents we serve a gloriously loving and powerful Redeemer.  The same mind-boggling power [God] exercised to raise Jesus from the dead, he now unleashes to give sight, conviction, power, and desire to our desperately needy children.  
Parenting is not a series of dramatic confrontation-confession events, but rather a life-long process of incremental awareness and progressive change.  
Don't settle for winning a battle about the thing, but rather each time fight for the heart behind the thing.
I could go on and on as many other pages of my book contain highlighted sentences.  Points of wisdom that are helping to mold my view of  Biblical parenting.
Is this book for you?
If you are a parent, I suggest this book to you.  No matter what the age of your children, you will glean wisdom.  If read with an open heart, you will understand your Biblical role in parenting, the importance of parenting, and how to parent the child's heart.
With that said, this is not a how-to book.  This book will not tell you how to deal with specific issues like potty-training, cell phone use, or lying.  Instead this book will get to the core of the parenting and will force you to look at your hearts – both yours and your child's.
For all families, I encourage a marriage of Parenting:  14 Gospel Principles That Can Radically Change Your Family with either Love and Logic for Early Childhood or Have a New Kid by Friday (for older children) by Dr. Kevin Leman. Both are fantastic how-to books.
Giveaway 
Click on the rectangular image below to enter.  This giveaway will end on Monday October 31th @ 12:00 p.m (CST).  Winner will be announced November 1st on this blog so be sure to come back and see if you have won!

One entry per household, US residence only, Click to read our
Giveaway Rules
.
---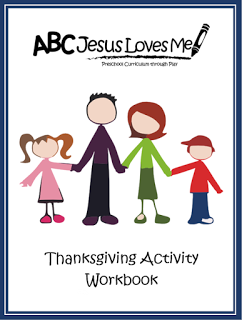 If you are a subscriber to this blog, look at your email or RSS feed for the link to the
ABCJLM Thanksgiving Activity Workbook
.  Not subscribed yet?  Click to sign up for weekly
emails
or
RSS feed
and you will receive the link next week!
---


Thank you to FlyByPromotions for the opportunity to provide this honest review and for sponsoring the giveaway.