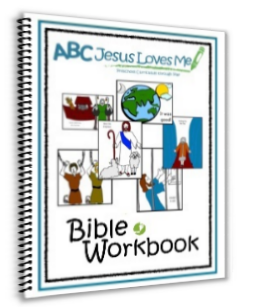 In July 2012 Bible coloring sheets were added to enhance the ABCJLM Comprehensive Curricula. Combined into a spiral-bound book, the Bible Coloring Workbook provided coloring opportunities and gave visual to the Bible stories. But I desired more. Today's blog post explains the changes made in how these worksheets are used.  I think you will be very excited!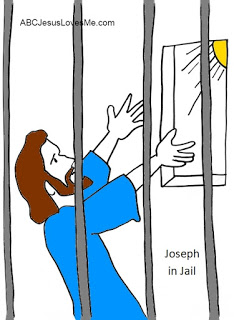 What is the Bible Workbook?
Formerly titled Bible Coloring Sheets Workbook, the title has been changed to Bible Workbook to better describe its new use.  No longer simply a coloring book, the workbook is filled with a plethora of learning opportunities to:
Introduce the child to several art medium
Further the Bible learning
Provide opportunities for fine motor development
Build imagination
The Bible Workbook consists of over 100 Bible worksheets that were created exclusively for the 2-5 Year ABCJLM Curricula.  Simple details make them easy to further Biblical learning with your toddlers and preschoolers.  In this book, the pages are placed in chronological order beginning with Genesis and ending with Acts and the Wordless Book.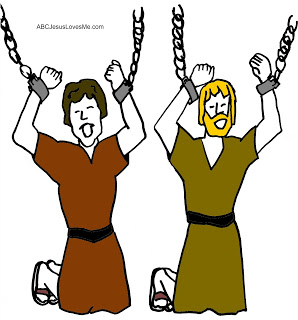 Bible Activities
Almost every Lesson Plan in the 2-5 Year ABCJLM Comprehensive Curricula includes a specific activity to use one of the Bible Workbook worksheets.  Here is an example from the 3 Year Curriculum:
ABCJLM Bible Workbook:  Some children may be confused that even though it is called the Red Sea, the water is still blue.  Decorate the Crossing the Red Sea worksheet by painting the water blue and adding a pipe cleaner to Moses' hand. (Thank you to Jessica for sharing this idea.)
And one from the 5 Year Curriculum:
ABCJLM Bible Workbook:  Place the Prodigal Son Feeds the Pigs worksheet in a jelly roll pan.  Squeeze small amounts of paint on worksheet.  Set a few marbles on the paper.  Roll the marbles around by carefully shifting the box from side to side and forward and backward.  The marbles will roll the paint around to decorate the worksheet.
Look in the Lesson Plans for the image of the Bible Workbook to find the specific activity for each Bible worksheet.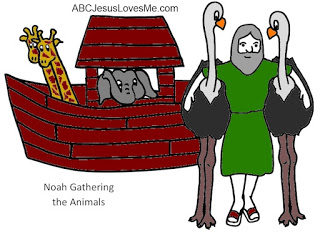 For Those Desiring to Use Flannelgraph:
The Bible Workbook sheets are perfect for flannelgraph use if you are unable to purchase a Betty Lukens set.  Color, cut out, and add sandpaper or felt to back each picture.  Click to find out more:  Using Flannelgraph
Bible Workbook
While the Bible Workbook isn't new, the learning potential has blossomed.  Don't wait to add this fun to your home or classroom!
---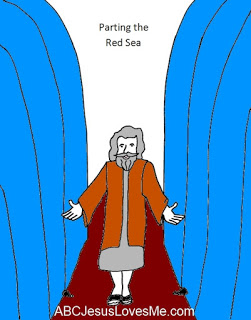 The Bible Workbook is available to order on the ABCJLM website.
---