Five years ago we were in the middle of a valley.  Bubs (8) was failing the 2nd Grade, Little Man (4) was in a defiant rut, and ABCJLM was demanding focused attention.  I felt alone, exhausted, and helpless.  See if you can relate to this post I shared in 2013. 
I just finished writing a long note to Bubs' speech therapist.  We are between a rock and a hard spot believing that there is more to Bubs' disability but unsure where to turn for answers.  His social and anxiety issues appear to be intensifying and he is struggling more and more with word finding and in expressing his thoughts.  We need answers.
Little Man continues to struggle with impulse control.  If he wants it, the consequence is worth it.  He has always been a very light sleeper and earlier riser.   Because we believe that better sleep will help his behavior, we consulted a doctor to make sure he is sleeping well at night.  To our surprise the results showed no sleeping issue.   Now what?  How do we train his little body to sleep deeply in order to wake rested?  We need answers.
My husband has been coming home from his computer desk job to immediately return to the computer to help me with ABCJLM.  As many of you know, the ABC Jesus Loves Me website has been on the fritz.  It is apparent that huge changes need to be made.  So, each evening he scours over Google searches looking for solutions.  We also realize that the website has grown too large for its current layout and changes need to be made.  But how do we smoothly upgrade an old site?  How can we best layout the website for the thousands of current and new families who daily use it?  We need answers.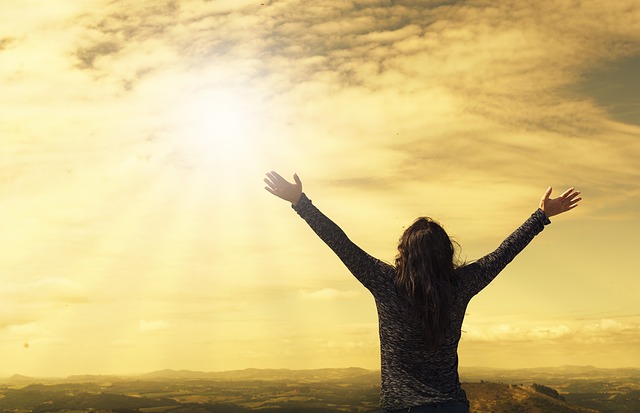 This morning I opened my devotional to this verse.
We do not know what to do, but our eyes are on you.  2 Chronicles 20:12
I kid you not.  This was the very first thing I read in my quiet time this morning.  Talk about God giving me what I needed to hear!
I don't know what to do, but I am reminded Who does.  I don't know who to talk to in order to get answers, but I know Who does.
In thinking about this verse, I am reminded of the Bible story of Peter who was eager to walk on water.  He defied science…until he took his eyes off Jesus.
My husband and I don't know what to do in these three areas of our lives, but our eyes are on Jesus as He will guide us each step of the way.
Five years later and I can look back on this valley as a time that God was faithful.  He didn't remove the valley, but He walked us through the valley teaching us more about Himself.  
---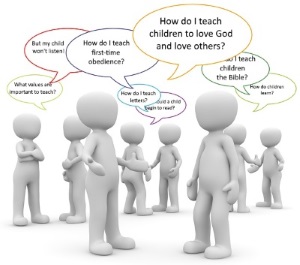 Feel alone in your parenting?  I invite you to attend an upcoming ABCJLM Parenting and Teaching Conference in Iowa, Arkansas, and Texas.  Whether you use ABCJLM or not, you will leave the conference with a toolbox of ideas to help place godly boundaries around the children in your care and learn how to teach them.  Find out more here.
---


Ad:  Spiritual vision is important, but many struggle with their physical vision as well.  Download a free information kit on new ways medical technology is repairing vision and helping people see!  More info here:  http://ffb.dbmcommunications.com/