I don't typically share two posts in a week, but God is showing me some ideas to manage my summer-stress level and I can't wait to pass on the tips!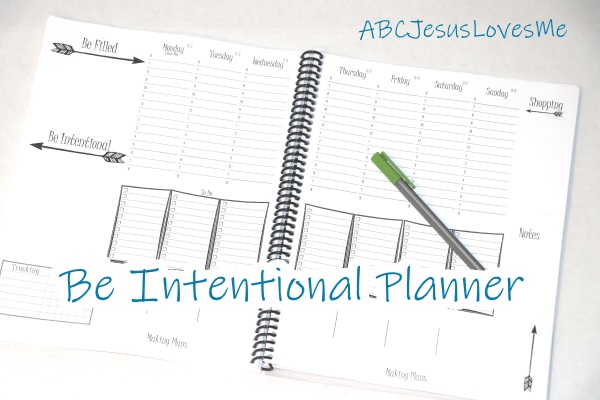 This summer has about pulled me under. While all of the activities have been wonderful, the fun has caused me to start each morning behind and exhausted.
But, I have learned something very important!
When I feel overwhelmed I grab my Be Intentional Planner and favorite FriXion erasable pen. I start writing down everything that comes to mind that needs to be done. As each item is added to my to-do list, I feel the stress lift. Instead of feeling like an impossible mountain of tasks, I see each as individual items to work through. Whether you use the ABCJLM planner, an app, or scratch piece of paper, give this tip a try!
If you haven't purchased the $15.00 Be Intentional Planner, don't just take my word for it!
I absolutely LOVE [my Be Intentional Planner]. I've been able to keep everything all in one place! My Bible studies, my appointments, my exercising, my date night with my kids, notes, to do lists! I've been able to catch up on my Bible studies, stay committed to my exercise program and not disappoint anyone because I forgot meeting with them!! This book is definitely going to be a staple in my life. –Ayah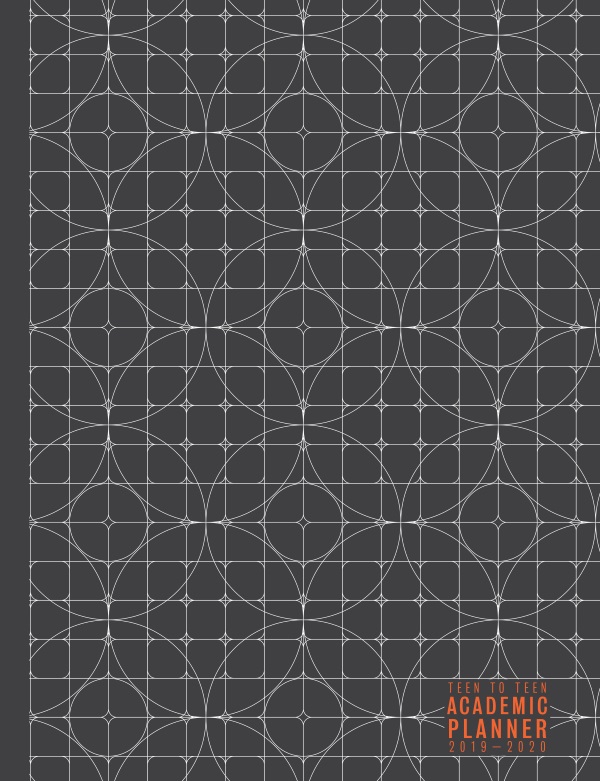 My kids have learned that making lists help them as well.

My pre-teen daughter loves her Be Intentional Planner, but the beautiful red-arrows on the cover are a little too much for my teenage son. So, I was excited to discover the Teen to Teen Academic Planner created especially for teen boys. I was even more excited when I saw the content.
Year Calendar
Emergency Contact and Address Info
Year-in-Review
Monthly Goals
Class Schedule Timetable
Daily To-do list
Notes Lists and Weekly Gratitude (LOVE this)
Each week also contains a verse or quote of wisdom from a teen boy living in the US.
Bubs' anxiety and stress raise when he feels scattered in his thoughts and activities. Having a calendar and to-do list helps! We will spend the next few weeks in training so he is ready to use the planner for his first year of high school.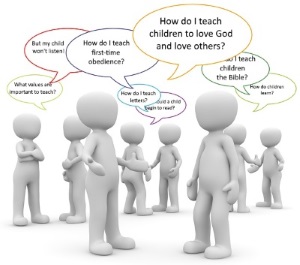 For the past few days my children have pulled out all the stops on sass, disrespect, and disobedience. Sadly, instead of using my parenting tools I have resorted to raising my voice and raising my stress level. This is not how God has called me to parent and teach. I have parenting tools to wisely direct my children. I just need to use them.

And what a difference it makes! My stress is lower. Their obedience is greater. The overall tone of our home is peaceful.

Do you desire to biblically parent and teach your children?
Would you like to remain calm in your journey?
I invite you to the next ABCJLM Parent and Teacher Conference!
Join us in Bridge City, Texas (east of Houston) for a 2-day Parent and Teacher Conference on August 26-27, 2019. Learn how to parent and teach intentionally, discipline without yelling or threats, create a learning environment, and how to teach!
Perfect for Sunday School or preschool teachers, moms and dads, MOPS leaders, grandparents, and daycare leaders. This event makes a wonderful couple's time or a super fun girls' trip! Order tickets now!
But once again, don't just take my word for it!
Wow oh wow! Heidi put on a fantastic conference! Full of practical tools that you can immediately implement into your home. Heidi's presentation of her well-researched material was clear and organized. You will learn so much about parenting [and teaching] no matter how old your kids/students are. You must attend one of Heidi's Conferences! –Leslie
Q: How do I lower my stress when a lot needs to be done?
A: Grab my planner and make a list to minimalize the tasks.

Q: How do I lower my parenting and teaching stress?
A: Grab my toolbox of practical ideas and use the specific tool needed to guide my children in love.
Thank you to B&G/Lifeway for allowing me to review the Teen to Teen Academic Planner. I have provided my honest review.