Released as a single on July 13, 2018, Lauren Daigle's song "You Say" was an immediate hit. Crossing multiple charts, the words touched the hearts of millions.
Why?
Because just like Daigle, I believe we all "fight voices in [our] minds that say [we] aren't enough."
But Daigle isn't the only one leading us to the truth as we battle these lies. The Kendrick brothers (creators of Courageous, Fireproof, and War Room) are bringing the question to the big screen.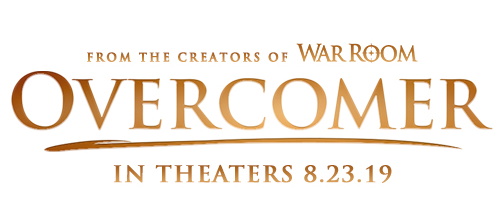 In theaters on Friday, August 23, "Overcomer invites us to discover who God says we really are and asks the question: what do you allow to define you?"
Click to view the Overcomer trailer…
I am super excited to watch this movie and I have a feeling that it will be as powerful as the last Kendrick movie that I watched. So grab your family and friend, find theaters around you, and get tickets. Then enjoy resources to begin conversations with your family through the Primer Guide and Family Guide.
Want to Win Tickets?
Click the rectangular image or link below to enter to win 2 Movie Tickets to Overcomer. Two Fandango movie codes will be given to the winner.  This giveaway will end on Friday, August 23rd @ 6:00 a.m (CST).  The winner will be announced the same day on this blog, so be sure to come back and see if you have won!


Thank you to FlyBy Promotions for this giveaway opportunity.