Did you ever imagine a free online tool that can whip up a haiku on any topic you fancy? Or how about crafting intricate illustrations of a boy riding a bike? Need a five-page paper in a snap? Consider it done. Welcome to the world of AI (Artificial Intelligence), the tech whiz transforming our lives and shaking up how we learn and communicate.
But, like any shiny new toy, AI brings both sunshine and rain. Today I teamed up with my friend Chris King, a data engineer extraordinaire, to explore the fascinating world of AI, its impact on parenting, and how it can be harnessed to empower our children. I think you will be amazed.
▼ Jump to Listen to Episode #42: Exploring the AI Frontier in a Christian Home▼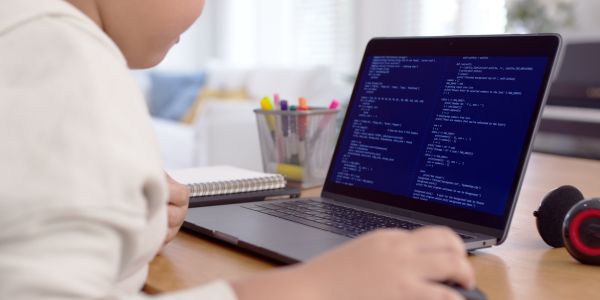 Understanding AI's Evolution
In this fast-paced world of technology, it's easy to feel like we're falling behind. If the term AI is new to you, think Alexa, Google, and Siri. Each are artificial intelligence created for communication as digital voice assistants. Generative AI, the newest iteration, is a game-changer. It can solve complex math problems, write computer code, or plan your next vacation with minimal prompts, making it a creative powerhouse. This newfound creative ability has both empowering and potentially concerning implications.
In this week's podcast, Chris shared the positive impact of AI on "regular" people, enabling them to unleash their creativity. What would have taken a team of people to create, now one person can do through Gen AI. Also, AI is making our lives more convenient by automating manual tasks.
But AI also poses some grave dangers, especially in the education world as students can easily rely on AI to complete assignments and solve problems. Students may not see a need to master foundational skills and think on their own. Also, AI is only as intelligent as its creators. There is concern that reliance on AI could cause creativity to max out due to society no longer pushing the creativity limits.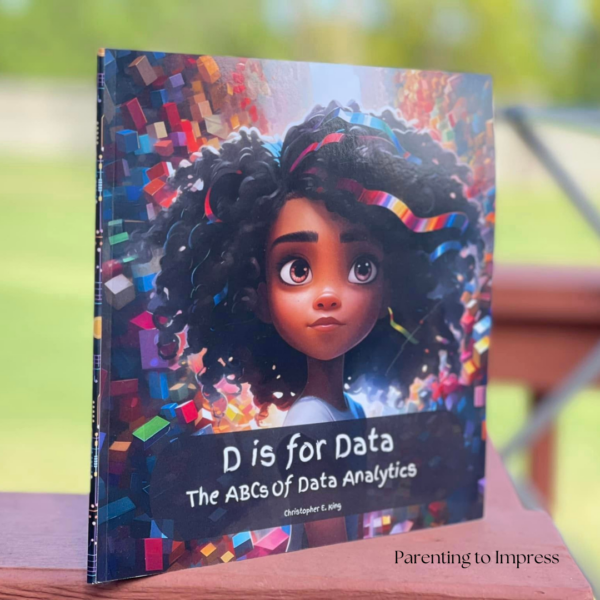 Teaching Kids About AI
As with all aspects of technology, coaching and modeling are key. Here are some ideas per age group:
Preschool & Elementary:
During the formative years, exposure to technology frequently comes in conversations and interactions. Chris introduced a remarkable resource—his book, D is for Data: The ABC's of Data Analytics, designed to make AI concepts accessible to children through relatable vocabulary and captivating illustrations. (Giveaway below!!)
First, I love the questions provided on each page of this book to encourage the child to explore and build curiosity for technology. For example, on the illustration of a child holding a key, the reader is asked "What do you think this boy's key opens?" By introducing children to key AI concepts early on, we can set the stage for their future success in this tech-savvy world.
Second, being an ABC's book, the child is introduced to 26 technology terms, such as "A is for Aggregation." A rich vocabulary enables children to grasp complex ideas more easily, setting a strong foundation for their intellectual growth. This is the same reason that the ABCJesusLovesMe Preschool Curriculum includes over 200 quality books for children. The literature builds a vocabulary, opening the child's world to things that they may not be exposed to other than in books.
Chris also suggests diving into AI alongside your child. Experiment. Have fun creating together. For example, the 26 illustrations in this book have been created solely by AI. Yes, a computer created every vibrant, inviting illustrations to engage children in this world of technology. He sought his children's opinions and collaborated to come up with the best illustrations to explain these complex concepts.
Teens:
For teenagers, the conversation takes a practical turn. Chris recommends focusing on AI's potential business opportunities while also emphasizing the importance of integrity. Teens can explore AI projects and develop essential skills for the future job market. Parents play a pivotal role in providing guidance and ensuring their teens use AI ethically and responsibly, instead of as a tool to get out of work and plagiarism.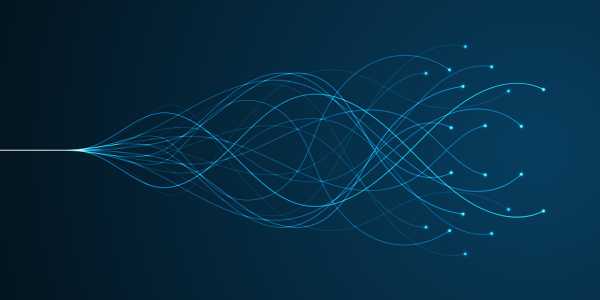 AI and Faith
How do AI and faith intersect? AI's creative potential provides a beautiful opportunity to have a conversation about God the Creator. He created all of us. He created nature. He created the laws of the universe and the Bible. And because we are created in His image, we love to be creative as well.
Next is the idea of work. It's good to work and AI can be a tool used in our work. But we must never forget that "whatever you do, work at it with all your heart, as working for the Lord, not for human masters" (Colossians 3:23). Even in using AI, it should be for the glory of God.
#42: Exploring the AI Frontier in a Christian Home
AI is ever-evolving, and it will have profound implications for parenting and child development. The key takeaway is clear—AI can be harnessed as a tool to empower our children, ignite their creativity, and enhance their learning experiences. Or it can be used to create laziness. As we navigate this exciting frontier, use books like D is for Data: The ABC's of Data Analytics to encourage kids to explore, ask questions, and embrace the opportunities AI offers. To dive deeper into this fascinating topic, I invite you to listen to the full podcast episode.
Also Read/Listen…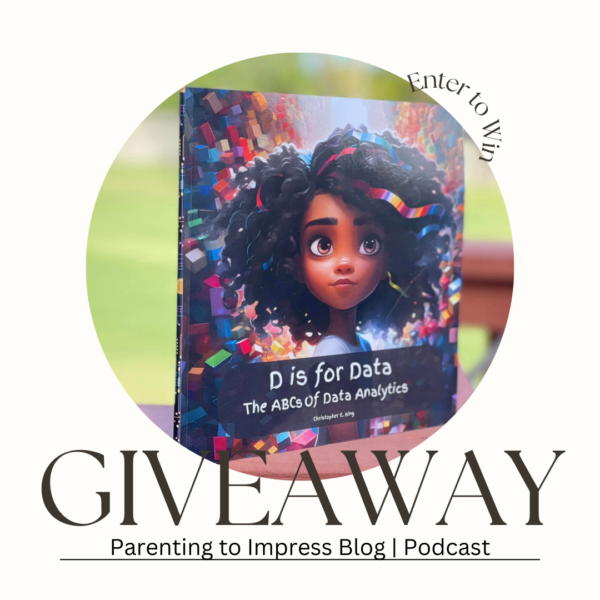 Chris has provided two copies of D is for Data: The ABC's of Data Analytics ($9.99) to giveaway to introduce the children in your life to the world of technology!
Click the rectangular image or link below to enter to win. This giveaway ends on Monday, October 23rd @ 12:00 p.m (CST). The winner will be announced on this blog, so be sure to come back and see if you won.

Or click – www.ABCJesusLovesMe.com/enter/
One entry per household, US residents only. Click to read our Giveaway Rules.

Many thanks to Chris King for providing a sample of the product for this review. Opinions are 100% my own and NOT influenced by monetary compensation.