Introducing the "Thanksgiving Challenge: Building Gratitude Through Play" Game!
This Thanksgiving, I'm excited to present a special challenge game that will not only build lasting memories but also foster an attitude of gratitude in both you and your child(ren). Plus, provide some accountability and encouragement. So, let's dive right into the details of the game! And yes, there will be prizes.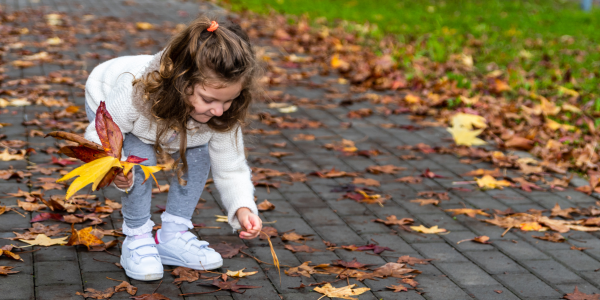 The Power of Play-Based Learning
As someone who focuses on creating play-based curriculum for preschoolers, I firmly believe in the power of learning through play. It's a fantastic way to teach important values, and what better time to do that than during the Thanksgiving season when we reflect on all the things we're grateful for?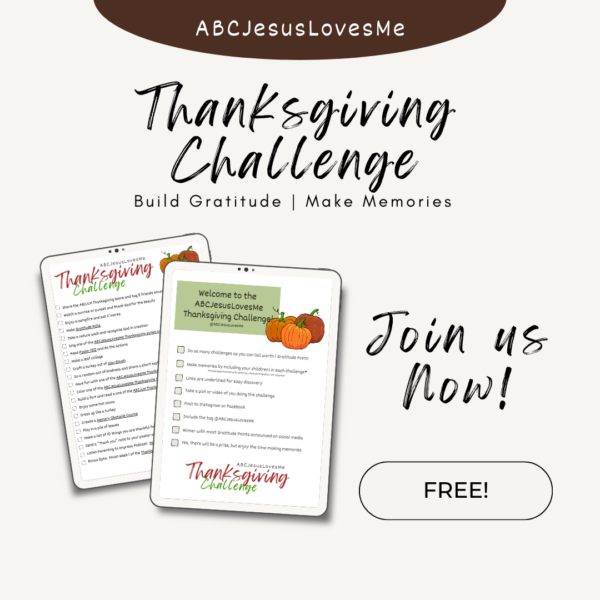 The Game Rules
Challenges: Within the download provided below, you will find a set of 22 enjoyable activities to engage in with your child(ren). Although memory-making, the activities are very simple and require supplies that are readily available in your home!

Gratitude Points: Every task carries a value of 1 Gratitude Point, except for the Bonus options, which are worth 5 points. The more challenges you complete, the more Gratitude points you earn!

Social Sharing: To accumulate your points, post a video or an image of you and your child participating in the challenge on Facebook and Instagram. Ensure that each post includes the tag @ABCJesusLovesMe to be credited properly. All challenges must be done and post between now and November 16th, 2023 at 11:59 (CDT). Don't share past activities. Invite your friends and family to participate in the fun and follow along.

Winner: While every participant who imparts the teachings of God to their children is indeed a winner, we all enjoy a touch of motivation. The individual with the highest accumulation of Gratitude Points will be awarded a $50 gift certificate for ABCJesusLovesMe.com. In cases of a tie, a random drawing will determine the recipient among the winners.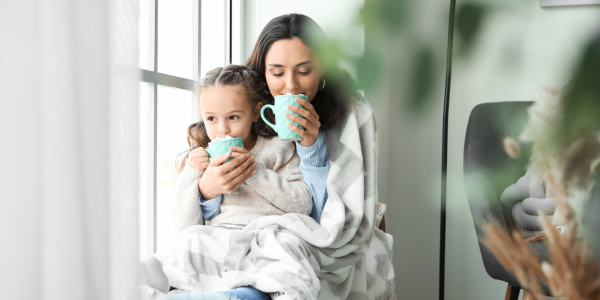 Creating Gratitude and Memories
The "Thanksgiving Challenge" game serves multiple purposes. Firstly, the games build a sense of gratitude in your child. Secondly, the activities create memories as you complete these challenges together. Remember, it's not just about the points; it's about the experiences you share.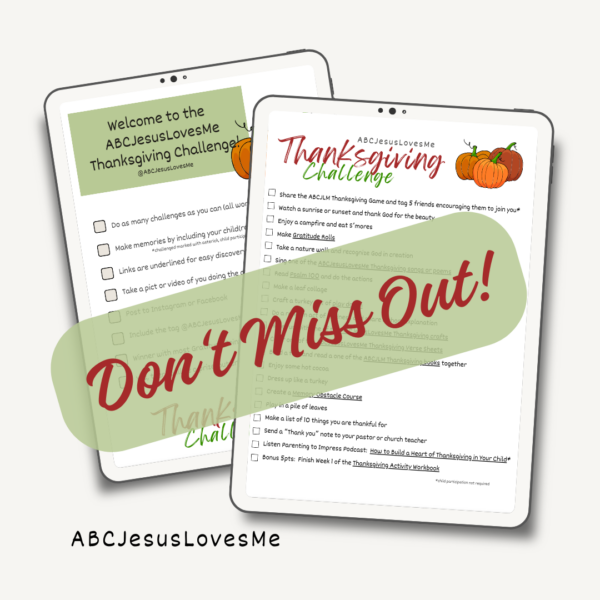 Ready, Set, Be Challenged!
So, let's kickstart this Thanksgiving season with a whole lot of fun, learning, and gratitude. Download the ABCJesusLovesMe Thanksgiving Challenge and start now creating beautiful memories with your child(ren) as you embark on each challenge together. Share your journey on social media, and let's spread the spirit of Thanksgiving far and wide!
Happy Thanksgiving, everyone!