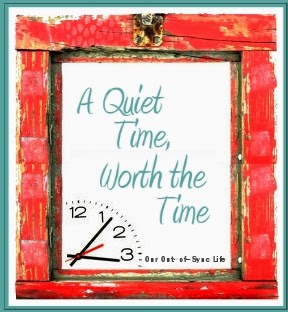 What is "A Quiet Time, Worth the Time"?
Do you ever feel like there has to be more to life than simply surviving each day?  As the mom of four kiddos, I begged for there to be more than the exhaustion that I was feeling.  It was in that pit that I realized that God was my answer and hope.  And I realized that sitting at His feet each morning for a quiet time was the only way that I was going to make it through each day with purpose.
But where should I begin?
"A Quiet Time, Worth the Time" shares what I learned in my journey to have a quality quiet time.  Here are a few of the points covered in this ebook…
What are personal devotions?
What is the purpose of quiet times?
What is God is calling me to be?
When and where should I have quiet time?
What do I do during this time?
How can I be an image bearer of God?
How do I make this time worth getting up for?
What is journaling and how will it enhance my quiet time?
What items are necessary in order to have a quiet time?
Why is it important to dig into and memorize the Scriptures?
How can I overcome obstacles that keep me from having a quality quiet time?
Read what Kayleigh has to say:
After reading A Quiet Time Worth the Time, I incorporated some of those guidelines and even thought "Boy, how will I be able to wake up early every morning and have time to myself and even try and do it on weekends too!" But now I'm excited for those mornings!! I can hardly wait to wake up and spend my first moments with Him.
Subscribe to read A Quiet Time, Worth the Time and our other free Holiday Workbooks.