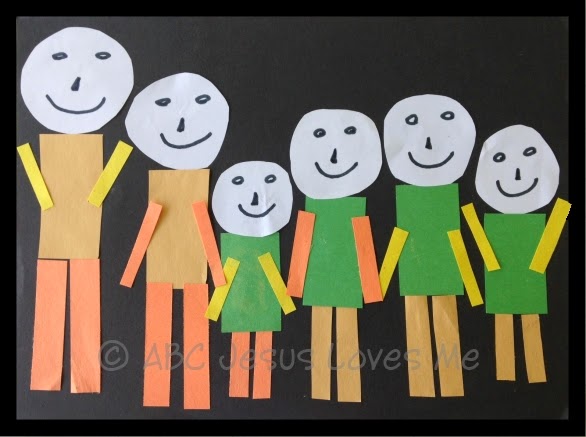 Bubs has never liked to draw.  Up until a couple of days ago, if you asked him to draw something, he scribbled.  I looked in the magazines that we receive and saw these great pictures that kids Bubs' age drew.  I knew that the problem stemmed back to his fine motor skills but we had to turn the tide.
Along with the Visual Perception Activities on ABCJLM, I started using a "How to Draw
" book during our school time.  Each day we drew one animal.  Suddenly he started realizing that the animals contained shapes and figures that he already knew.  He realized that a cats head is just a circle.  The mouth is like a "3" turned sideways.  Basically, it clicked!  After a couple of weeks of this, he is drawing the animals by himself with only the assistance of the book I Can Draw Animals.
Yesterday, I pulled the easel from the corner of the playroom and asked Bubs and Sweet Pea to draw.  Bubs called me over to look at his creation.  I was prepared for a mess of colors.  This is what I saw:
It is a real picture!!!!  He explained everything to me and I understand exactly what it was.
For some of you, this isn't a big deal but to have a 5 1/2 year old who can not draw ANYTHING it was concerning.
I am going to be adding more drawing to the fine motor skill activities in the 4 Year Curriculum.  The Usborne books are a great place to start!