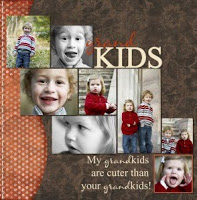 One of my favorite hobbies is scrapbooking. After losing my sister, it became even more important to me. Up until now, I have only done traditional scrapbooking but have been intrigued by digital scrapping. I jumped on the opportunity to review the My Memories Software.
There are about 25-30 Designer Templates, 1500 embellishments and about 1300 digital "papers" that come pre-installed in the software. I was told that if you are already a digital scrapbooker, you can use content that you have from just about any other digital scrapbooking website in your MMS project very quickly and easily. You can also find a great selection of freebies in the MMS Design Shop or on other digiscrapping websites that you can download and use in your projects. Plus, if you join the Facebook page a free "Intro to MMS" workshop is hosted online almost every week. Also follow the MMS blog for other ideas.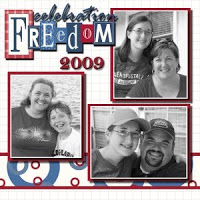 Momma C's Thoughts: This program was super easy to use – even without viewing any tutorials. I was able to add embellishments, text, photos very easily. My only frustration is that I saw mostly "girl" embellishments – buttons, flowers, etc.. There is the opportunity to purchase more but I wanted to only use the ones included at first.
After using the program, I had a few questions. This is what I found out:
What company prints off the albums? There is a company that has partnered with MMS to print albums directly though an upload in the program that does the hardbound/softbound/spiral bound printing of the albums, and calendars, and cards, etc. That company is Card Cafe – they have great quality and great prices. We also have one of the girls on our Creative Team who owns TheMemoryBoutique.net and they do GREAT work on single pages, but you upload them directly to their site. That is also the case with ANY page you want to have printed. There is a way to save any page as a single jpeg image and then you can upload to any printing option you want, or even print at home as well!How are the book bond? Sewn
Price: $39.97 plus get a 20% Discount using this code: MamaBuzz20
By: My Memories Suite (StoryRock, Inc.)


This is a MamaBzz review. Thank you to My Memories Suite for allowing me to review this product.
Example pages taken from the Memories Suite Blog.