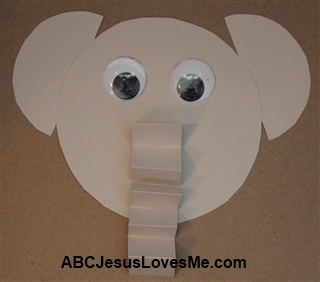 When the Elephant Walks
is the Book of the Week on the 2 Year Curriculum Week 2. It is an adorable book that I was introduced to by our library.

Pictured above is a cute, easy craft that can go along with this book or would be fun for Noah's Ark. Since most of the pieces to make the elephant are circles, it would be a great circle craft as well.
Use the Elephant Craft Template to create this cute little guy. You will need construction paper and glue. You may use googly eyes, construction paper, or pompoms for the eyes. Be sure to point out all of the circles used in this craft.
I would love to see your creation!