Ever winter, I mix up several batches of Raisin Bran Refrigerator Muffin mix to have in the refrigerator for breakfast, as a snack, or with a meal.  This recipe is super easy and the batter can be kept in the refrigerator for up to six weeks!!  Take out as much as you want each time.  No mess, just delicious, fresh muffins.
Ingredients:
15 oz box (5 1/2 cups) Raisin Bran, All Bran or any bran flakes
3 cups sugar
5 cups flour (I use whole wheat)
5 teaspoons baking soda
2 teaspoons salt
1 cup oil
4 eggs
1 quart buttermilk
Directions:
Stir together the dry ingredients, then mix in the wet ingredients.
Use a small ice cream scoop to fill paper-lined or well- greased muffin cups.
Bake in a preheated oven at 400 degrees for 15-20 minutes. Store batter in a tightly covered container in the refrigerator. Batter will keep up to six weeks. Makes approx 4 dozen muffins.  Enjoy!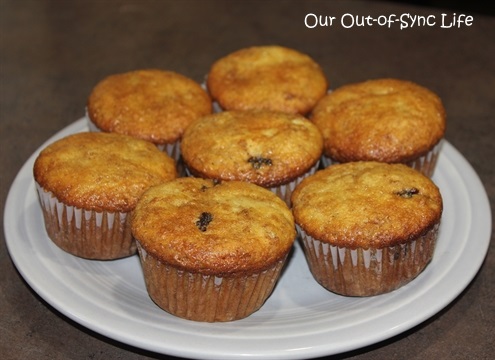 Click to print this recipe for you and a friend!  Raisin Bran Refrigerator Muffins Recipe