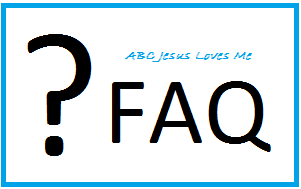 A lot of questions have been asked on the ABCJLM Facebook Group about what is needed to use the ABCJLM Curriculum.  I wanted to write a blog post combining the answers.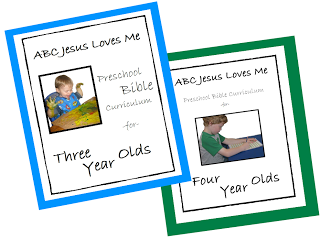 Curriculum – Immediate Family Use
Basic Lesson Plans and Worksheets:
The basic online Lesson Plans and worksheets are 100% free for immediate family use and are available to view on the website.
We also offer the basic Lesson Plans in electronic form for Kindle or with the FREE Kindle Reading App
 available to download to your web browser, PC, Mac, iPhone, iPad, BlackBerry, or Android phone.
Expanded Lesson Plans and Workbooks:
Desiring to get the most out of the ABCJLM Curriculum, many choose to purchase the printed Lesson Plans and Workbooks in book form.  This provides all of the Lesson Plans, worksheets, as well as optional printables, Daily Schedules, and the Scope and Sequence not available online.  It also frees the curriculum from ads and internet distractions.
Which Books Do I Order?
The Curriculum Bundle will provide you with all of the Lesson Plans and Worksheets plus provide additional resources for free.
If that is not an option, I suggest the following in order of importance.
Lesson Plans book and Coordinating Workbook
Bible Coloring Sheets Workbook (Covers all Bible worksheets used in 2-5 Year Curricula)
Visual Perception Workbook (Used in 4 and 5 Year Curricula)
Handwriting Book  (Unless you would like further handwriting practice, this is not needed if the Curriculum Workbook is purchased.)
All can be ordered at www.ABCJesusLovesMe.com/order
Curriculum – Non-Immediate Family Use
Any use of a curriculum, worksheet, or idea outside an immediate family requires a current License.  Information about Licenses can be found here.
Supplemental Materials
The Lesson Plans contain specific items to enhance the objectives:  children's Bibles, games, videos, craft products, CD's, and books.  Also, each curriculum contains a Supply List (image below).  Each of these items are chosen because I have used them with our children.  Also, I believe that they have aided in our children's learning of the specific objectives.  Fill free to substitute with items in your home as nothing is required unless you are using ABCJLM with children other than your own.  In that case a License is required for churches, preschools, daycares, and other businesses to use the ABCJLM website.  Read our Licenses Terms.
What Others are Saying…
You've hear my thoughts, now let me share what others have told me.
And I would definitely recommend buying the curriculum book and work book. I made the mistake of trying to print everything my first year and is was way too much work. Much cheaper to buy the books. – Amanda

I purchased the curriculum and it has saved me time from having to print out the pages myself. Everything is at my fingertips. – Takiyah

The books are organized and allow me to highlight activities that I want to do. Because it is bound, I can easily reference what we plan to do. I'm glad I bought the 3 Year curriculum and I've already bought the 4 and 5 Year as well. – Lori
I can honestly say that last year I did the 2 yr. old curriculum with my girls and printed out all the worksheets. I probably spent close to $100 in just ink doing that. I have ordered the workbooks for the girls this year to save myself some time and money. I cannot WAIT!!! It's so worth it to order the workbooks and curriculum book, too! – Annie
What are you waiting for?  Time to get started being intentional with the children in your care.