Last year about this time I shared a blog series called "Scheduling Success." In this series, I helped us develop a schedule that reflects the priorities in our lives – Jesus, Others, You. And if you need help balancing activities, family time, husband and wife time, and "me" time, please read through these series. It takes you step-by-step through the process.
Since, I have already gone through the process to balance my schedule, I simply needed to tweak our weekly calendar to match the new activities. I am still working to tweak this year's schedule but I wanted to share three schedules that I have used in the past to help give you an example.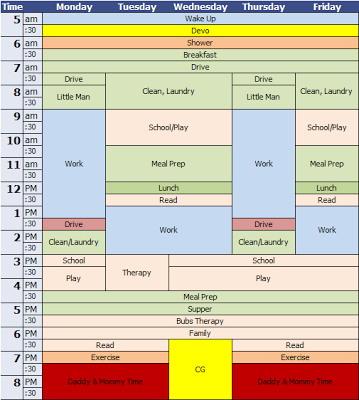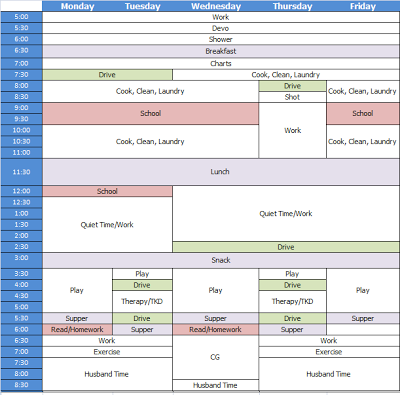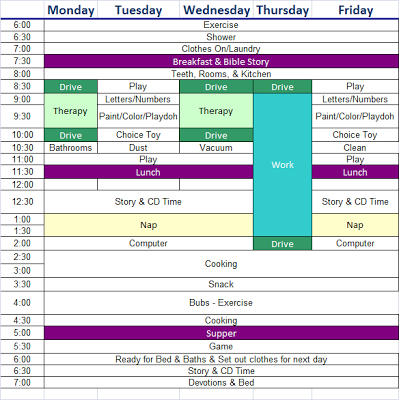 To get you started, I have placed a schedule template on the Daily Schedule page on the ABCJLM website. There you can print off the template, or create or use your own.
A good Mommy schedule contains a healthy balance and prioritizing of God, husband, family, and "me." If you are unsure how to do this, be sure to read our Scheduling Success series.
Tomorrow: Cleaning Schedule


What does your weekly schedule look like?