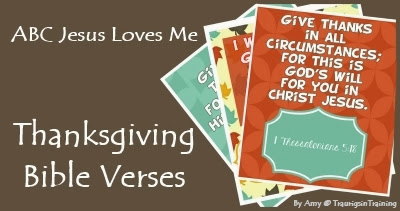 The Bible is filled with verses concerning thanksgiving.  November is a wonderful time to help your child (and yourself) memorize these.  Thank you to Amy at Traurigs In Training  for sharing printables to go along with a few of these verses.  
Psalm 28:7  The LORD is my strength and my shield;
My heart trusts in Him, and I am helped; Therefore my heart exults, And
with my song I shall thank Him.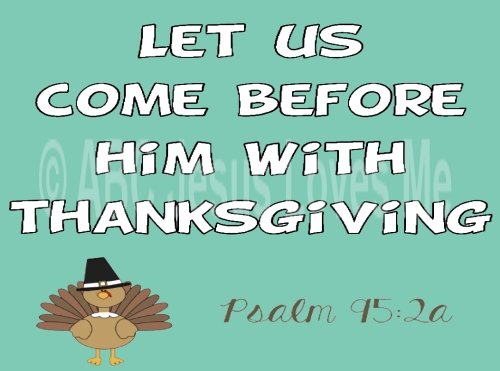 Psalm 95:2a  Let us come before Him with thanksgiving.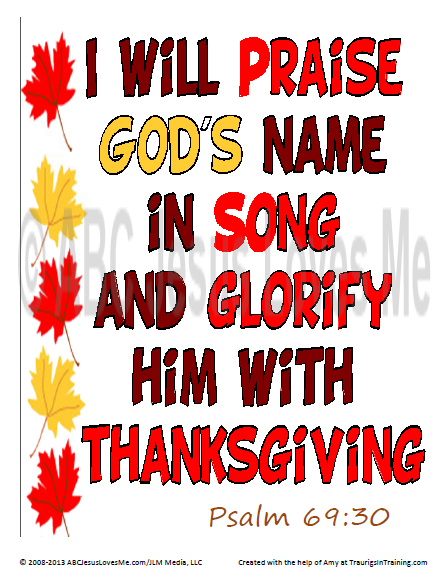 Psalm 69:30 I will praise God's name in song and glorify Him with thanksgiving.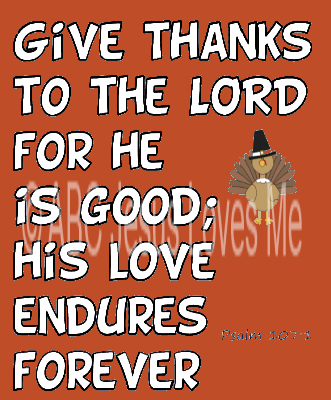 Psalm 107:1  Give thanks to the Lord for He is good, His love endures forever.

Psalm 107:8  Let them give thanks to the LORD for his unfailing love and his wonderful deeds for men.

Psalm 107:22  Let them sacrifice thank offerings and tell of His works with songs of joy.
Psalm 100  (click for actions to Psalm 100)
1 Shout for joy to the Lord, all the earth.
2 Worship the Lord with gladness;
come before him with joyful songs.
3 Know that the Lord is God.
It is he who made us, and we are his;
we are his people, the sheep of his pasture.
4 Enter his gates with thanksgiving
and his courts with praise;
give thanks to him and praise his name.
5 For the Lord is good and his love endures forever;
his faithfulness continues through all generations.
Psalm 95: 1-3
1 Come, let us sing for joy to the Lord;
let us shout aloud to the Rock of our salvation.
2 Let us come before him with thanksgiving
and extol him with music and song.
3 For the Lord is the great God,
the great King above all gods.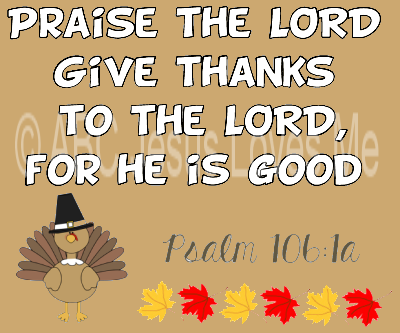 Psalm 106:1 Praise the Lord give thanks to the Lord, for He is good.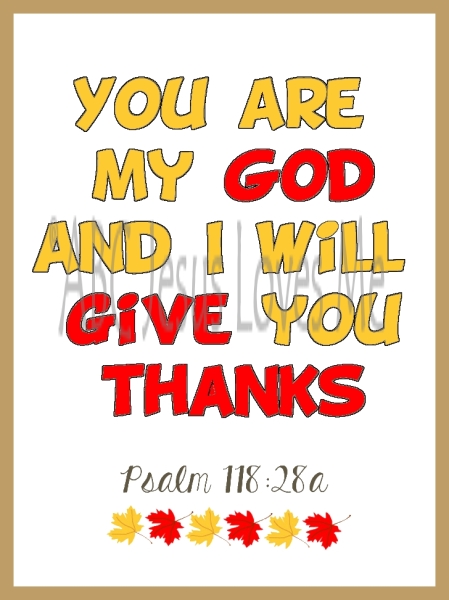 Psalm 118:28 You are my God and I will give You thanks.
1 Chronicles 16:8  Oh give thanks to the LORD, call upon His name; Make known His deeds among the peoples.
1 Chronicles 16:34 O give thanks to the LORD, for He is good; For His lovingkindness is everlasting.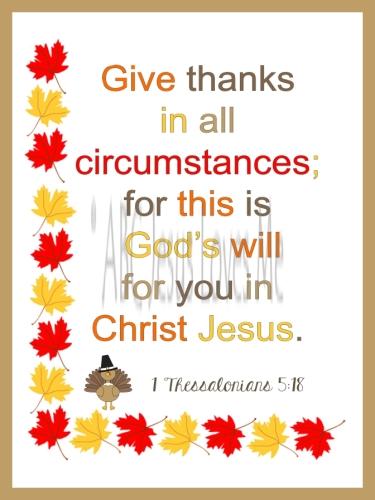 1 Thessalonians 5:18  In everything give thanks; for this is God's will for you in Christ Jesus.
Click to see more Thanksgiving Traditions on the ABCJLM Preschool Curriculum website.