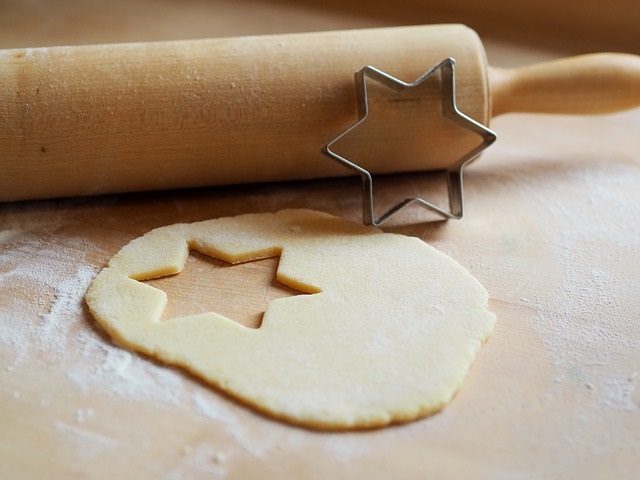 Food is tightly associated with the holidays.  And why not?  Christmas brings about some of the yummiest morsels of food that there is.  In this post, I have gathered our favorite recipes!
This is one of our family's favorites at Christmas and I don't believe that my mom can make enough batches. This is truly the best English Toffee recipe around!
These super simple, delicious breakfast rolls have become a Christmas tradition in our home.  You won't believe how easy it is to prepare Rhodes Rolls the night before.
Human Puppy Chow is one of the goodies that our neighbors request in the gift baskets that we deliver to those in our neighborhood.  So yummy and the kids can help make this treat.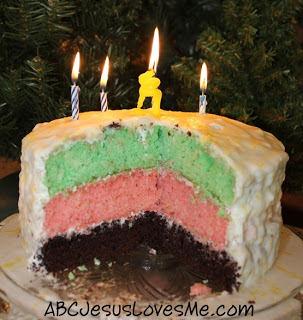 Make Jesus a birthday cake or cupcakes.  Allow your child to unwrap butter sticks, separate cupcake holders, or frost the cake or cupcakes.  Three different ideas are available at this link to turn the cake into a biblical lesson.  (After clicking the link, scroll down to see the ideas.)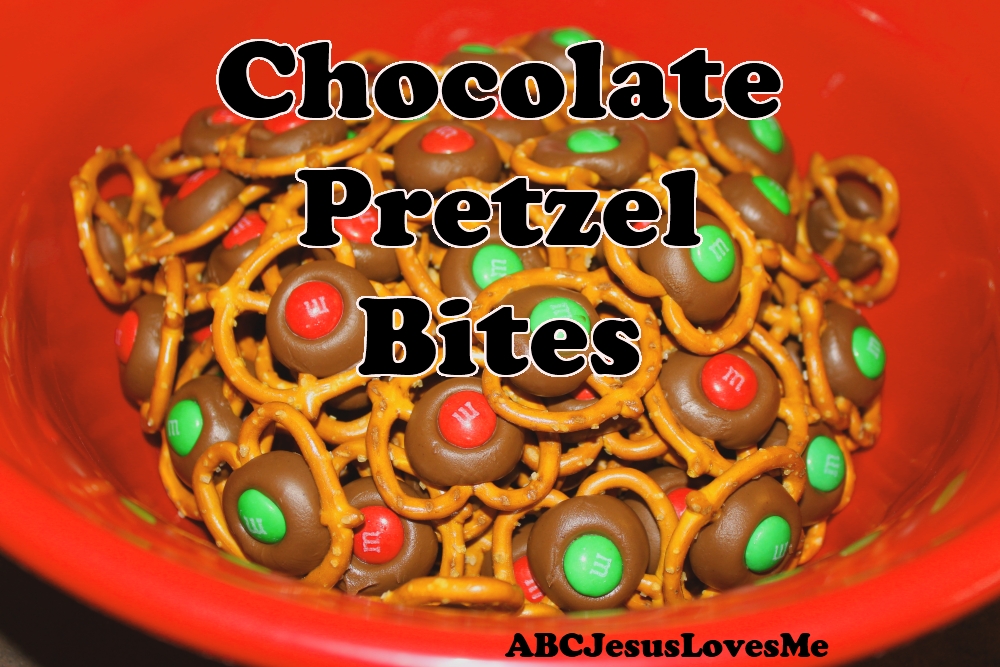 Christmas Pretzel Bites are a frugal option to the pretzel/rolo/pecan bites.  Adding the M&M on the top of the bite provides the opportunity for you to include the M&M Christmas Story poem to these yummy treats.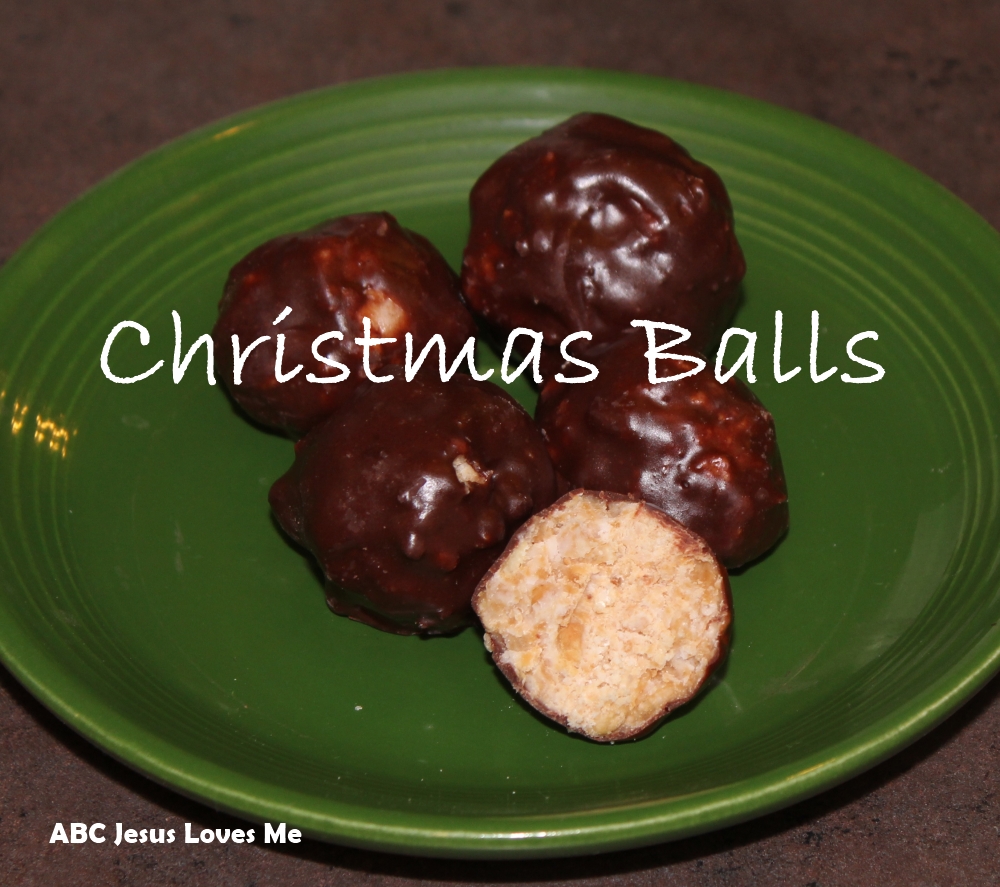 Christmas Peanut Butter Balls – There are a few recipes that make my holiday time complete.  Pecan pie is my Thanksgiving have-to-eat.  Christmas Balls are one of my Christmas musts. I always make a batch of these to include in our gift baskets for neighbors, teachers, and friends as well as some extras for us to eat.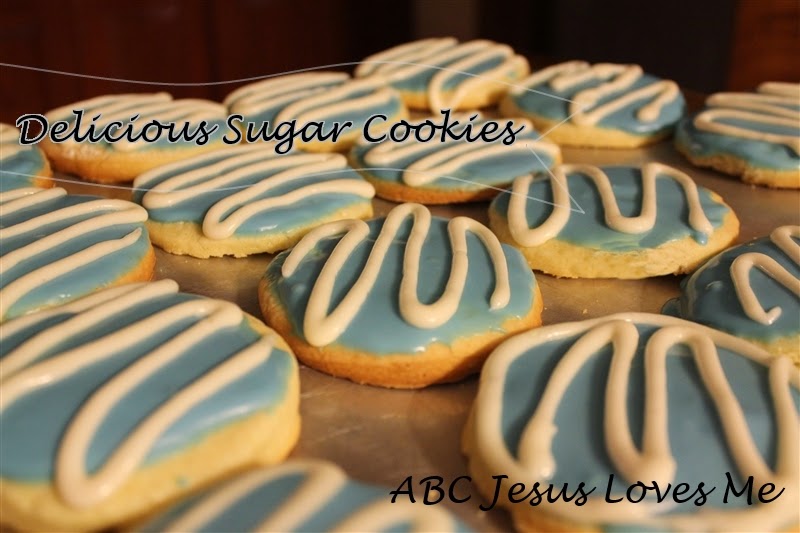 The Best Sugar Cookie Recipe – I love sugar cookies.  But, in my opinion it is hard to find a good sugar cookie.  What I am about to share with you is the best sugar cookie recipe ever, in my opinion.  And instead of being stingy and not sharing it with you, I am going to pass on this amazing cookie recipe so that you can eat them too!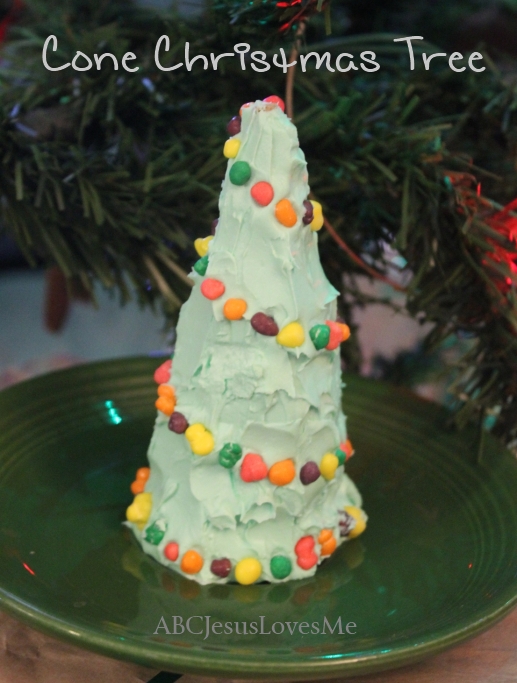 While you may or may not want to eat these, the sugar ice cream cones are fun to make and nibble on.  Make using a sugar ice cream cone, whipped frosting, and various candies.
Read more Christmas ideas on the ABC Jesus Loves Me Preschool Curriculum website.