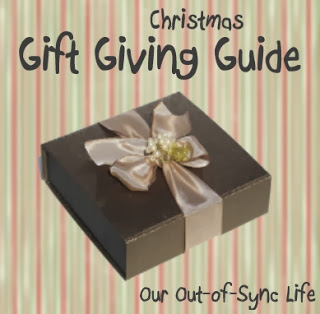 We are already receiving emails from family members asking for a list of items our children would like for Christmas.  Our children are overly blessed with things but well-meaning family want them to have presents under the tree to unwrap at Christmas.  If you are in the same boat, I have created a list of gifts that we have enjoyed for many hours.  These are all gifts that improve gross or fine motor skills, imagination, experimentation, and learning.  Win, win!  I encourage you to take a look.
– Fisher Price Little People Christmas Story
– This is my favorite kids nativity set.  There are many other Little People Sets
which are all wonderful for little hands.

– Foldable Trampoline with Bar
– A must-have for active, sensory-seeking children or any child who likes to bounce.
– Lincoln Logs
– This classic toy is a must for all families.
– MARBLEWORKS® Starter Set
– Our kids have enjoyed building marbles runs.
– Qwirkle Board Game
– This is my favorite game to play with our kids or with adults.
– USA Map
– I believe all children (in the US) should learn where the states are. The US map puzzle has helped our kiddos learn them.

– Full Armor Of God
– Our boys love to dress up as knights. Love tying it to the Armor of God.

– Spirit Warrior Action Figures
– A nice exchange from the typical action figures. These are on my boys' Christmas list this year.

– Snap Circuits Jr. Kit
 – Bubs has thoroughly enjoyed playing with this set and has even earned money to purchase the upgrade kit.

– LEGO Duplo
 – My children would spend every waking moments playing with Legos, if we would let them.

– Rush Hour Jr.
– We purchased this for Christmas a few years back and our kids have enjoyed helping the milk truck get out of the traffic jam.

– Buck Denver Asks: What's in the Bible?
 – These videos are amazing and I believe should be in every home.

– Easel
 – So many uses from drawing and painting, to magnets and chalk.

– Aquadoodle
 – Allow your children to draw without fear of marks on the walls!



– Melissa & Doug 24 Pc Basic Cardboard Blocks
  – We had blocks similar to these in the church rooms when I was a kid.  They were always the first toy to be picked.  Melissa shared on the ABC Jesus Loves Me Facebook Group that these are her son's favorite toy too.  

Read some of my ideas on gift giving.
What would you add to this list?