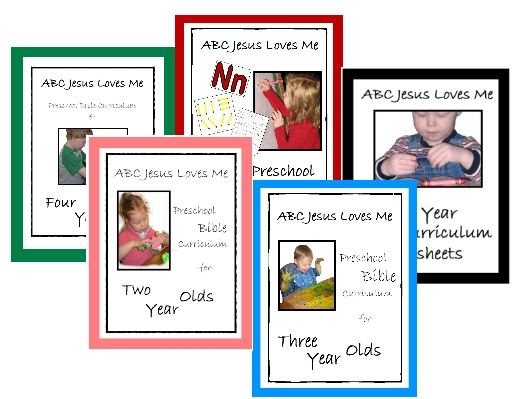 For the past few weeks I have been promising you a huge giveaway – two ABC Jesus Loves Me Curricula or Workbooks of your choice. Today is the day it becomes a reality!
Consider this my "thank you" for your support of ABCJLM and this blog. All you have to do is subscribe by email and confirm your email address to enter to win.
Use the box below or look in the right-hand column of the Our Out-of-Sync Life blog to sign up today! And if you have already subscribed and verified your email address, you are already entered!
Enter your email address:
Delivered by FeedBurner
Very Important: After entering your email, you must verify you email address to
begin receiving the blog posts to your email. If your spam filter is
on a high level, you may need to add the Feedburner email address (noreply+feedproxy@google.com) to the allowable senders list. The images below show you the next steps to subscribe and confirm, if needed. Also add heidi (at) abcjesuslovesme (dot) com to your email address book so the emails will not go to spam.
Want to earn bonus points?
Help a friend subscribe! Make sure your friend subscribes and confirms his/her address and then leave a comment with your friend's email address (everything before the @ sign only, please) so that I know you helped him/her subscribe. There is no limit to how many friends you can bring on board.
Giveaway details: I will choose and announce one random winner on this blog on Friday, August 29th. (So, be sure to check back to see if you have won!) Winner will be chosen from the list of blog subscribers. You will have until Thursday night (8-28-14) at 11:59 p.m. (CST) to
enter in this giveaway. You must have an US or Canada shipping address to win. The winner will have the option of two ABCJLM Curricula and/or Workbooks.
Disclaimer: I despise junk email and will never sell your email address.