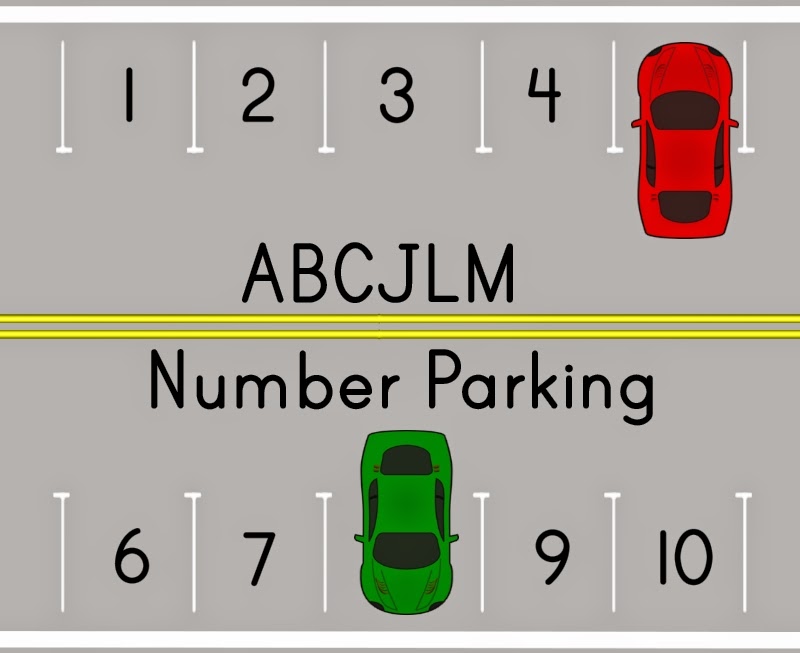 There is something about boys and cars. I don't understand the fascination. And, I definitely can't explain why the hoods are left up on cars during a car show. When I look in, I just see an engine. But for whatever reason, boys love cars and everything about cars.
Give a little boy a Hot Wheels car and you will see the obsession begin at an early age. In my mind, why not use this love to our advantage?
When Bubs was little I used everything possible to help him learn numbers and letters. Out of desperation to keep his attention, I grabbed a couple of cars and tractors and placed them on the desk. Then I laid out a few flashcards and asked Bubs to drive his vehicle over a specific card. Suddenly he was actively engaged in learning and having fun. It was the win, win situation!
The same idea using a parking lot is all over the internet. It's a great way to work on shapes, numbers, letters, or any academic concept.
I have created two worksheets so that your child can park cars or tractors without ever realizing he is learning! And don't forget about the girls. They can drive their princess cars just as well as the boys with their sport cars.
Shapes Road Worksheet
Number Road Worksheet
Have another idea? Let me know and I will attempt to make it.
Other Recommended pages:
– ABCJLM Shape Ideas and Posters
– ABCJLM Color Ideas
– Letter of the Week Activities
– Apple Tree Number Posters