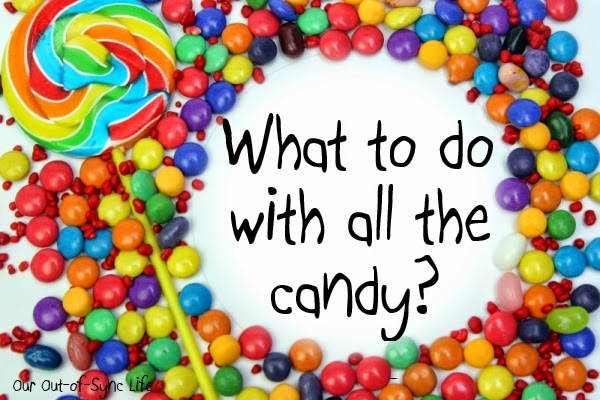 All of this candy!!!!
The do-not-waste-anything mentality inside of me won't let me throw it away. But seriously, I don't want my kids eating all of it. Heaven knows that I don't need it!! So, what do we do with it?
I discovered a few ideas that I thought were perfect and wanted to pass along.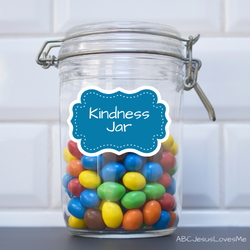 Kindness Jar
Fill a jar with all of the candy. Label the jar with the words "Kindness Jar." Sit down with your child(ren) and explain that your family is going to help each other show kindness by using the "Kindness Jar." Every time anyone is "caught" being kind, he or she gets to take out a sweet treat from the jar. Encourage the kids to look for other family members being kind.
Tie this to your Bible story for the week or use the following verses:
1 Corinthians 13:4
Galatians 5:22–23
Proverbs 19:17
Proverbs 12:25
Ephesians 4:32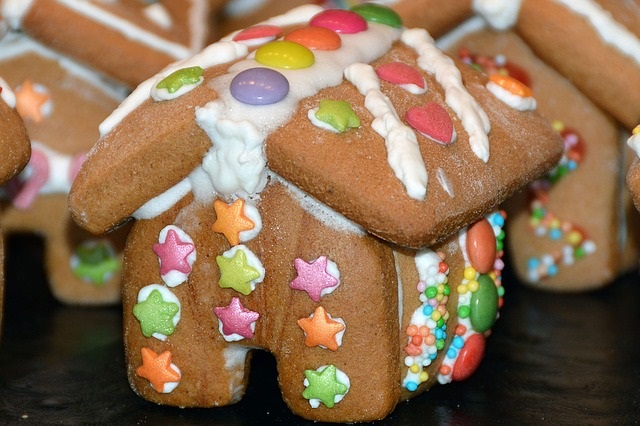 More Ideas
Save the candy to make gingerbread houses the day after Thanksgiving. Thanks Karyn for this great idea!

Teaching about Tithing. Gather your children around a bowl of the collected Halloween candy. Discuss how God asks us to give Him the first 10% of what we are given. God made everything and everything that we have has been given by God. Because God has given us so much, we want to give back to God. By giving back to God, we show God that we love Him and are thankful for what He has given us.Because we want to give back to God first, have each child count their Halloween candy and put the first piece of every ten aside. Discuss ways that your child can give the candy "back to God". It may be to give the candy to someone who was unable to trick-or-treat due to sickness. Call a local shelter and see if your children can take the candy to children there. I even read of churches who have a "Candy Tithe" the Sunday after Halloween. (More ideas for tithing.)

Here are a few verses to read from the Bible about giving:
Act 20:35
2 Cor 9:7
Send Candy to Soldiers

– Some dentists pay children a $1 for every pound of candy they bring in. Then the candy will be shipped to servicemen overseas. Click on the

Halloween Candy Buyback

website to see if your dentist is taking part in this program.

Give candy to local charities, churches, or schools. Of course you need to ask permission before dropping over bucket loads so call and ask if they have use for it.

Freeze for Later – Place the little candy bars in the freezer and then when the family goes to a ballgame or on a road trip take a little bag of candy to have instead of going to the concession stand. Or use the candy in icecream sundaes. (Thank you Aunt C for this idea.)

M&M's or cutup chocolate pieces are perfect in baking cookies or granola bars. How about some trail mix. Yum!

Did you receive too much of one candy type? Exchange your extra candy corn with another family who has too many Snickers (if that could ever be possible!). Kidshealth.org

Regift! Use in goodie bags or create a pinata for a birthday or New Years Eve.
What will you do with all of your Halloween candy?