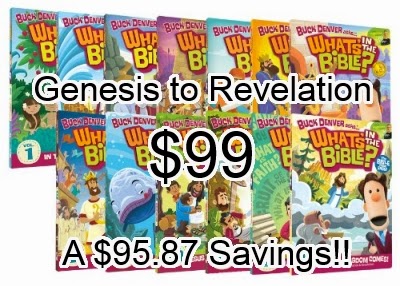 I realize that I don't typically post on Tuesdays but this is too good of deal for me not to share. This deal is a savings of $95.87. A savings of almost 50% off these fabulous, educational, Biblically-sound videos.
If you are not familiar with What's in the Bible?, I can't brag on the series enough. You can read my reviews here. Our family have learned so much about the Bible through these fun videos. This should be under every family's Christmas tree!
Order from the What's in the Bible website today!
Another fabulous resource.