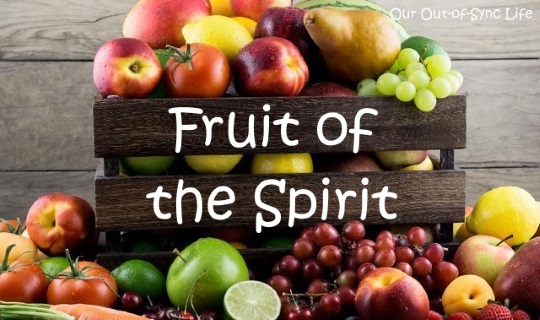 Well, I'm a fruit. Well, I'm a fruit
On a big fruit tree. On a big fruit tree.
…Cause I've got peace, love, and joy, goodness, kindness, patience, faithfulness, gentleness, and self-control.
…Yum, yum, yum. Yum, yum, yum. Yummy, yummy, yum, yum, yum.
This was a song that we sang each summer at church camp, and twenty-five years later, it is the song that sings in my mind when I hear the Fruit of the Spirit mentioned.
But now as an adult, the Fruit is more than a fun melody with silly actions. It has become something that I long for. It has become something I desire.
Just a little background.
Upon acknowledgement of my need for a Savior, asking Jesus to forgive my sins and take control of my life, I was given a Helper…the Holy Spirit (Ephesians 1:13). As part of righteousness, the Holy Spirit gave me His fruit – peace, love, and joy, goodness, kindness, patience, faithfulness, gentleness, and self-control.
Notice that I didn't earn these or create them myself. All I did was acknowledge a need and the Fruit was given.

If you are a born-again Christian, you contain all nine of these characteristics too. You have love. You are filled with patience. You possess self-control.
But, if I am filled with the Fruit, why do I yell at my kids? Why do I lose patience with my husband? Why do my eyes see the waves around me and lose faith in God's promises?
It's because you and I have to allow the Holy Spirit to develop these characteristics in our lives.

Let's use the analogy of a film camera.
When you click the camera to take a picture, the image is recorded onto the film. But it isn't until the film goes through the developing process that you can enjoy your captured image on a beautiful print.
Just the same with the Fruit of the Spirit. We must daily spend time in the Word and prayer, surround ourselves with those who will hold us accountable, and have a willing spirit to allow the Holy Spirit to mold us.
So, here's a question.
Are the Fruit of the Spirit stuck in your soul or are you allowing Him to develop them?
Fruit for Your Lips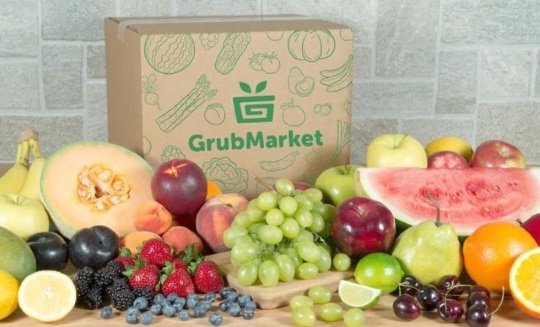 Have you ever wondered why Paul used the analogy of fruit to describe the characteristics with which the Holy Spirit fills you?
Looking at the above image, I can't help by wonder if the juicy, refreshing, sweet taste that fruit produces is part of the reason. Could it be that a life reflecting the Fruit of the Spirit is sweet and refreshing to be around?
Last week, I received a box from GrubMarket. I knew it contained fresh produce, but I had no idea the specific goodness that filled the Regular California Fruit GrubBox.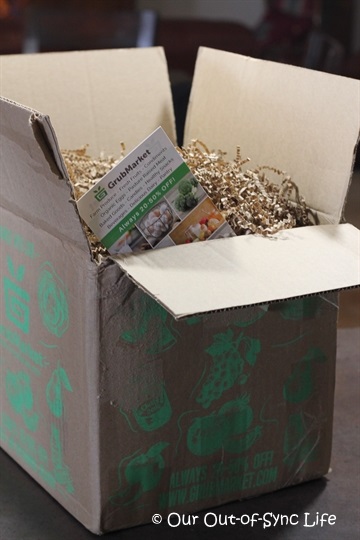 Like a little girl on Christmas morning, I dug through the packaging paper to discover all of the delicious gems. (Image below)
Pineapple
Pomegranate
3 Apples
2 Orange
Dates
2 Tangerines
1 Avocado
1 Pear
1 Grapefruit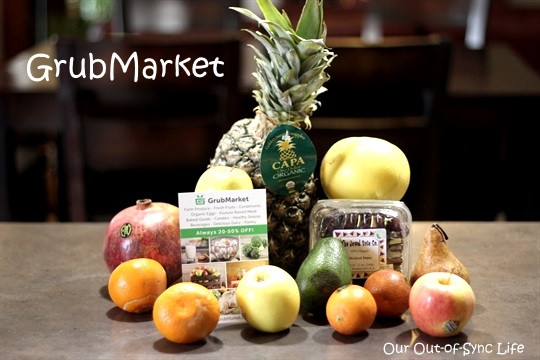 My husband quickly grabbed the pear and enjoyed the refreshing taste. When I sliced up the apples, I received a spray of juice.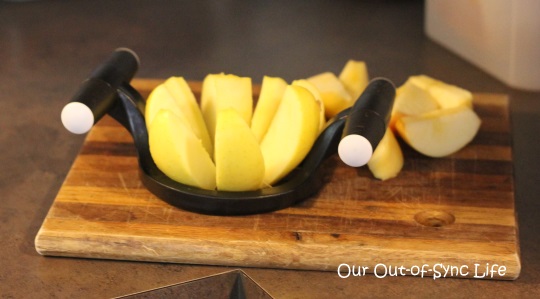 After cutting the pineapple with a pineapple easy slicer and de-corer (highly suggest!), Peanut enjoyed a small cup full of fresh, sweet pineapple juice.
Oh, how I desire for the Fruit of the Spirit in my life to spray all around me. I pray that being in my presence is a sweet experience. I long to be refreshing to those who come into my path.
Giveaway
To help remind you of the Fruit of the Spirit, I am excited to give away a Regular-sized GrubBox to one family ($29.99+shipping value). You will receive "a mix of citrus, pears, apples and more, all grown from the best California farmers."


GrubMarket is committed to providing "fresh and delicious food to all people by keeping their prices consistently lower than all comparable grocers." On their website you can enjoy the convenience of ordering "high-quality, freshly-harvested items that [you] would typically find at a farmers' market or Whole Foods store" and having it shipped to your home. Find out more about ordering from GrubMarket on their website or social media (Facebook, Twitter, or Pinterest).


Click on the rectangular image below to enter to win this juicy and sweet box of fruit. This giveaway will end on Monday, February 1st @ 12:00 p.m (CST). Winner will be announced February 2nd on this blog.





This post may contain affiliate links. Without any cost to you, when clicking on these links you are helping to support the further development of this blog and the ABCJLM website.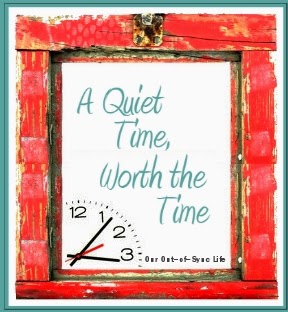 Unsure how to allow the Holy Spirit to develop the Fruit in your life? I Invite you to read my free ebook – A Quiet Time, Worth the Time.