Are you trying really hard to change?
You don't want to be the yelling, angry, tired, impatient mom that you are and you desperately want to change.  You pick up self-help books.  You talk to friends.  You attend conferences.  You try everything in your power to become the person you desire to be.  But each day you go to bed discouraged, feeling helpless, and very tired.
I would guess that most moms have either been there or currently are there.
Want to know the secret to stopping the exhausting cycle? Something that I wish I would have known so long ago.  Something that would have saved me so much energy, frustration, and tears. 
Priscilla Shirer, in her Armor of God study, shares the secret.
One of the most cunning tricks of the enemy is to get us to sink our energy into changing instead of focusing it on cultivating health and wellness in Christ.  But if we concentrate on having a vibrant, healthy spiritual life, we'll automatically grow and change as a result.
…We must allow the Word to influence everything in our lives.
…Meditating on the Word, internalizing its principles, and then implementing them in our actions is what supports the work of God's Spirit in renewing our soul.  In growing us.  In changing our taste buds.  In adapting what we find most appetizing and fulfilling.  If we only skim Scripture while we're half asleep or as an afterthought between appointments, letting it go in one ear and out the other with little thought or determined interest, we'll never receive the full benefits of what the living, active Word of God is prepared to produce in our life.
Did you read the secret?
One more time…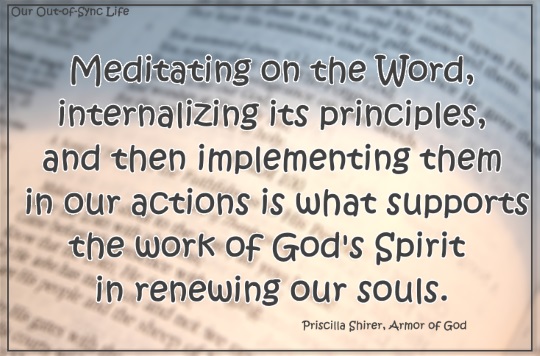 If you have read my free ebook – A Quiet Time, Worth the Time, you know that this is my story.  I tried with all my might to be the mom and wife God wanted me to be, but I failed.  Because, I can't change myself. 
Sweet sisters, learn from my ample amount of mistakes.  Stop thinking you can change on your own. Grab your Bible.  Meditate on His Word and ask God to "conform and transform your mind, will, and emotions until it's increasingly operating in alignment with God's heart.  And as the Spirit does His work, your thoughts and desires [will] begin to inform and modify your actions and reactions."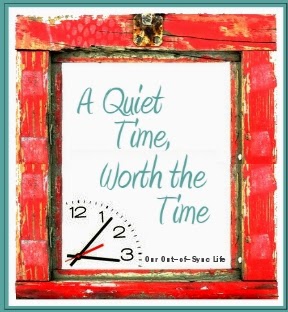 Unsure how to get started having a daily quiet time?  Read what helped me.
Giveaway Winner
I am super excited to give away a Regular-sized GrubBox to one family ($29.99+shipping value)!
Out of 263 entries, the randomly chosen winner is:
Entry #231 – Sue G. (email galyen…@)
Please contact me within 48 hours using the winning email address and be sure to include your mailing address.   Thank you to everyone who entered and thank you to FlyBy Promotions for providing this giveaway.