Easter is the most important story you will ever hear. He is risen!

But it can be very difficult to explain the significance to children.
I am so thankful for Phil Vischer and the What's in the Bible?
team as they have put together this video explaining the Easter story better than I have ever seen.
Please take a moment to watch this video with your family and understand how amazing Easter is!
Want to see more? Watch the entire DVD – Volume 10.
Buck Denver Asks: What's in the Bible? Volume Ten – Jesus is the Good News!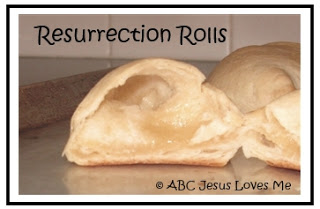 Find more fun Easter ideas on the ABC Jesus Loves Me website and on the ABCJLM's Pinterest page.
This post may contain affiliate links. Without any cost to you, when clicking on these links you are helping to support the further development of this blog and the ABCJLM website.