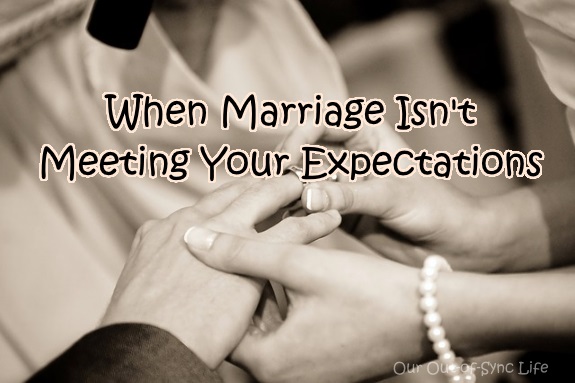 We were in a rough season.  A valley of sorts.
We weren't seeing eye-to-eye and every word said was being twisted and doused with lies.
Even the best of marriages go through valleys where you simply want to run and hide for a few because it feels broken and hopeless to change.  Fingers are being pointed and the blame thermometer is dangerously high.
Been there?  Yeah, probably so. 
One morning we awoke both praying that finally the tide would turn.  Yet just three sentences into the day the words were cutting and connection severed.
Frustrated, I retreated to our room with my phone and pull away from reality.  1% battery life, it told me. Searching all over the house I finally located a charging cord.  Taking it back to our bedroom, I found that all along a cord was sitting beside my bed.
And it hit me…
The Holy Spirit laid on my heart, "Stop looking for help.  You know where it is."
Right beside the cord was my inductive, Bible devotional and my Quiet Time Journal.  I turned to the day's verse of focus and read. 
Likewise, wives, be subject to your own husbands, so that even if some do not obey the word, they may be won without a word by the conduct of their wives, when they see your respectful and pure conduct.  I Peter 3:1-2
This isn't the first time that I have read these timely verses but I always thought these verses applied to women who were married to unsaved men, thus not applying to me.  But as I dove deep into each word I looked at these two nuggets of truth with new eyes.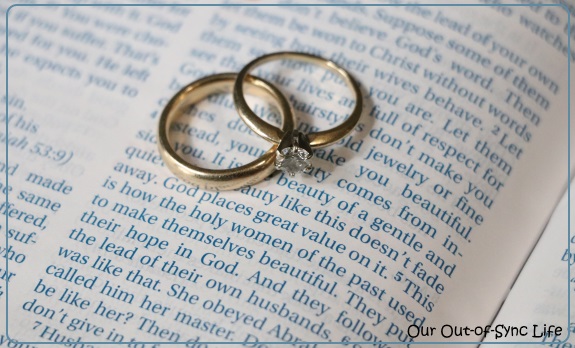 …Wives, be subject to your own husbands
Depending on the translation, it may read "submit" or "be subject to."  While submission is a Biblical concept, it has been twisted greatly in last 50 years.  But I love how The Message translates it.  "Be good wives to your husbands, responsive to their needs."  I knew immediately that no matter
what my husband had done or said to me in those past few days, I hadn't
been a good wife or responsive to his need for me to hear his heart.
…so that even if some do not obey the word, they may be won without a word by the conduct of their wives,
While I wasn't perfect in my actions, I felt justified because of his behavior to me.  I felt he wasn't portraying the godly man God commanded him to be, that I desired, or the man that I needed.  This verse quickly brought to life that it didn't matter.  Whether he obeys all God's commands or none in my eyes, I am to be a good wife to him.
…when they see your respectful and pure conduct.
I wasn't showing respect; my actions weren't pure or holy.  To make it worse, my heart toward my husband was dishonoring.
Nothing I was doing or saying was supporting my husband be the godly man he yearns to be.
Nothing I was doing was helping us have the godly marriage we desire.
Nothing I was doing was reflecting the holiness of God that is to be reflected in a Christian life and marriage. 
For some of you these thoughts don't appear to be helpful as your situation is different than ours.  And if we could sit down for coffee or tea, I would say that while these three tips may not bring about change to every marriage, I encourage you to find truth from the Scriptures, to pray, and to seek wisdom from a godly woman in your life.
I am thankful that this rough spot is in our rear view mirror and God has brought healing.  But for those of you in a valley right now, I pray that God will use these verses to bring healing to your marriage too!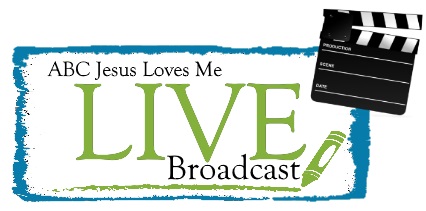 Rescheduled:  Join me for a Live Broadcast on Wednesday, October 12th at 10:00 am
(CST) where I will share ideas of how to teach Bible stories to
children.  Learn more…
Update:  View the video of this Live Broadcast here.