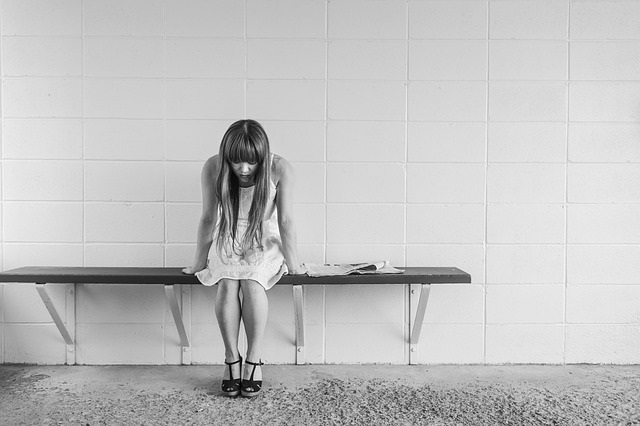 The first part of this post has been in draft form for almost 3 years.  I don't know why it was never posted, but I am continually amazed at God's perfect timing.
Each night I silence my phone before bed.  But for some reason last  night I forgot.  So when my phone signaled a text received from my mom, I was surprised.  The text said, "If you are up, call me."  I knew she didn't expect me to see the message but hoped I would.
Ring 1.  2.  3.  
Just in how she answered I immediately knew something was wrong.  The breath taken before a syllable was spoken said it all.  The question is who?  And how bad.
This time is was an auto accident turned tragic.  A childhood friend was killed in a rollover accident.
She was the wife of a disabled man.  Mom of two preteens. Only daughter of a widow.  Teacher to children.  Friend to many.  It hits on many levels.
Why?
Laying in bed desperate for sleep, I battled an ocean of questions as I tried to make sense of the tragedy.
How is everyone else who was in the vehicle?
Was she wearing her seatbelt?
What went wrong?
Why? Why?  Why?
I asked God to hold this family.
I begged for mercy in their grief.
I pleaded for comfort.
At one point I implored God to love on them.
But that's where the Holy Spirit stopped me.
Love on them?  He said, "Heidi, this didn't happen because God stopped loving this family.  God's love hasn't stopped for a moment."

Grief to Ministry
How often our limited, human minds tie God's love with good things that happen and bad things happening because God blinked.  But this couldn't be further from the truth.
As only God does, my Facebook feed was filled with verses and quotes this morning.  Not one by mistake.
But he said to me, "My grace is sufficient for you, for my power is made perfect in weakness." Therefore I will boast all the more gladly about my weaknesses, so that Christ's power may rest on me.  2 Corinthians 12:9

"In you, O Lord, do I take refuge; let me never be put to shame; in your righteousness deliver me!"  Psalm 31:1
And a friend shared a quote from Pastor Adrian Rogers:
You know, it is when God's people suffer as Christians that the world begins to look at us. Now we may not want it. We may not ask for it. Certainly I'm not asking for it.  But if it comes, let us suffer as Christians, as the Bible says. Oh dear friend, from the human viewpoint it is misery. From the satanic viewpoint it is mystery. But from the divine viewpoint it is ministry.
Here is another anonymous quote stating the same point.
Only God can turn
a mess into a message,
a test into a testimony,
a trial into a triumph,
a victim into a victory.
God sculpts excruciating grief into a beautiful ministry.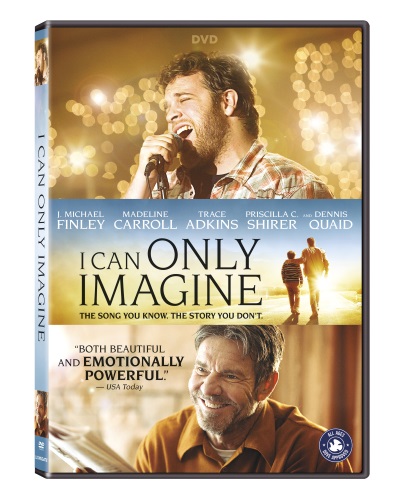 I Can Only Imagine
In thinking about this tragic day 3 years ago, I can't help but think about Bart Millard's story that is being made famous through his song and story I Can Only Imagine.  God took Bart's abusive childhood and turned it into a ministry that has encouraged and challenged millions of people to think past this life.
My husband and I had the opportunity to see the powerful movie and it affected both of us in a huge way.  First we will never listen to the song "I Can Only Imagine" in the same way, but it also had an effect on us personally and as parents.
If you were unable to view in the theaters the true story behind Mercy Me's hit song, you can now pre-purchase the movie on DVD and Blue Ray.  (Available to order the first of June.)  It may be the best spent $15-20 and 2 hours of 2018.  Yes.  It is that good.
Giveaway
Thanks to I Can Only Imagine Movie and FlyBy Promotions, I have the opportunity to give away one copy of this amazing film.
To enter, click on the rectangular giveaway image or link below.  This giveaway will end on Monday, May 28th @ 12:00 p.m (CST).  The winner will be announced the next day on this blog, so be sure to come back and see if you have won!

One entry per household, US mailing address only.
Click to read our Giveaway Rules.
---

"Disclosure (in accordance with the FTC's 16 CFR, Part 255:  "Guides Concerning the Use of Endorsements and Testimonials in Advertising"):  Many thanks to Propeller Consulting, LLC for providing this prize for the giveaway.  Choice of winners and opinions are 100% my own and NOT influenced by monetary compensation.  I did receive a sample of the product in exchange for this review and post.  Only one entrant per mailing address, per giveaway.  If you have won a prize from our sponsor Propeller /FlyBy Promotions in the last 30 days on the same blog, you are not eligible to win.  Or if you have won the same prize on another blog, you are not eligible to win it again.  Winner is subject to eligibility verification.