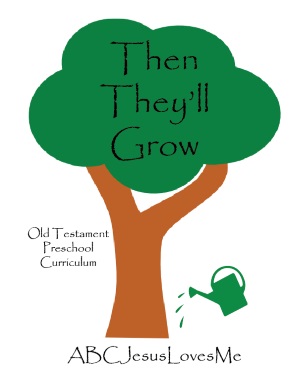 And like that… a sixth full ABCJesusLovesMe Curriculum is finished. This one has been several years in the making, but I know that God used those years to prepare my heart to write His message to a generation that needs the simple message of Jesus.
Old Testament Preschool Bible Curriculum
The 'Then They'll Grow" Preschool Bible Curriculum is comprised of 52 weekly Lesson Plans to teach children who God is through the stories in the Old Testament, as well as Christmas, Thanksgiving, and Easter. Each week provides a specific memory verse, song, activities, and Bible script to age-appropriately teach children the Bible story.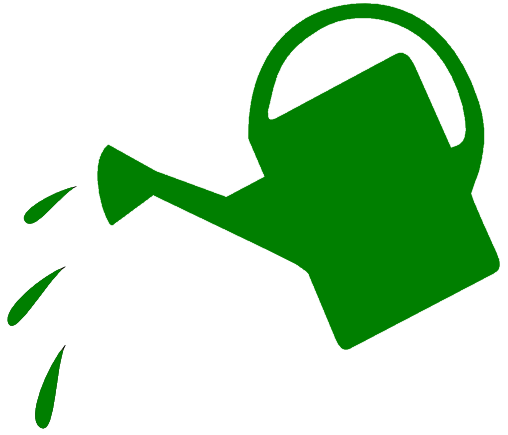 Comprehensive vs Bible Curricula
I've been asked several times which Comprehensive Curriculum (1-5 Year) the Bible Curriculum coordinates with. The answer is none of them. The two curriculum are completely separate. The Comprehensive Curriculum teachers academics, Bible, and development. The Bible Curriculum only teaches Bible.
The Bible Curriculum was written specifically for Sunday School, Wednesday Night Church, preschool, and daycare use. It could also be modified to use in homes for Bible time and family devotions.
If you are teaching your preschooler at home and desire academic learning, the Comprehensive Curriculum is the best choose. If your church or preschool is looking for a solid curriculum to teach children who God is through the Old Testament Bible stories, check out the Bible Curriculum.
If you find it difficult to teach the Bible to children, you may choose to substitute the Bible Objectives in the Comprehensive Curriculum with the full Bible Curriculum as it provides more detailed ideas and a script to teach the Bible story using props and/or flannelgraph.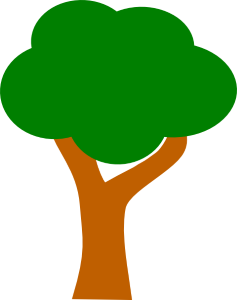 Why Create a Bible Curriculum?
For the last few years, I have felt God calling me to create a Bible Curriculum specifically for churches and preschools. I knew that I wanted it to cover 52 weeks, include memory verses, songs, and activities. But for whatever reason, I couldn't figure out the details. So I sat on the vision waiting for God to explain more.
A few months ago, my husband and I had a meeting with one of our pastors. In the conversation our pastor said, "Start with who God is." This is something that we discuss a lot in our church so is wasn't a surprise, but at that moment the five words hit me like a strong wind. Suddenly I realized what God wanted me to do with the new Bible Curriculum. God wanted me to teach children who He is.
See, when a person's life centers around Who God is, everything else falls into place. No longer is God a religion. It is about grace. No longer is it about me and what I should do. It is about who God is and What God is doing. When a child understands who God is and remembers what God has done it provides them with an understanding of who they are and what God wants them to do. And this is what it is all about.
---