Nothing has transformed my heart more than journaling during my daily quiet time. Writing prayers, DRAWing Deep into the Scriptures, and taking notes of what I am learning is thankfully beginning to sand off some of my many rough edges.
While I journal in my Quiet Time Journal, I realize that for some of you wrestling a devo, Bible, and quiet time journal isn't ideal. This is why I am excited to share with you three Ellie Claire journaling devos.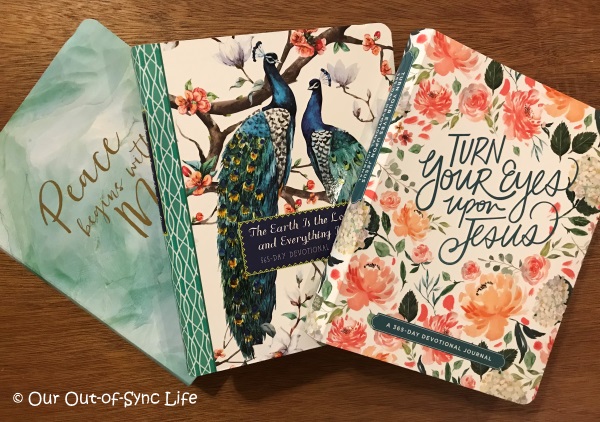 The title of each journal explains the focus of the devo.
Peace Begins with Me – Helping you pursue the same peace that the Prince of Peace used to calm a stormy sea. The journal inspires you "to find peace by praising God."
The Earth Is the Lord's, and Everything In It – This journal guides you to embrace Creation by "taking the time to stop, notice, and connect." The devos pull learning from such topics of animals, nature, and the seasons.
Turn Your Eyes Upon Jesus – "It's easy to be so focused on the urgent that we miss the glimpses of grace that God puts in our day." This devo offers "encouraging meditation to help turn our eyes upon Jesus and trust Him with our lives."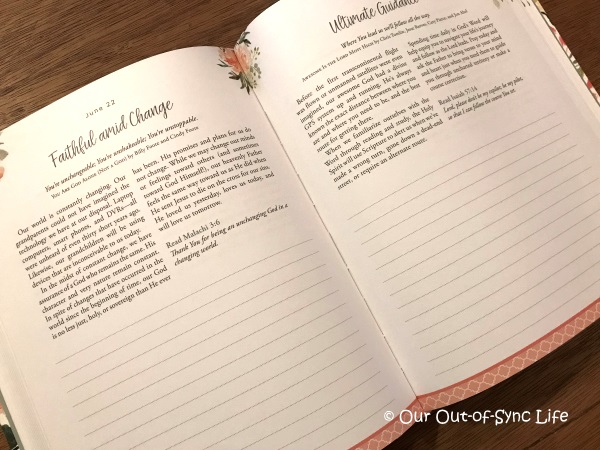 Each book contains simple illustrations. While peacocks and flowers are not my choice, the artwork doesn't distract. Elastic closures help hold each book together while a bookmark designates the next page.
The journals contain 365 short devos, a sentence prayer, and space to journal. Turn Your Eyes Upon Jesus includes a line from a song or hymn and concludes with a Scripture reference. The Peace Begins with Me and The Earth Is the Lord's, and Everything In It share 1-3 verses of Scripture.
The devos are dated (e.g. June 16th). While some will see the dates an accountability, others may get discouraged if they get behind. I would encourage you to ignore the dates and work straight through the journal.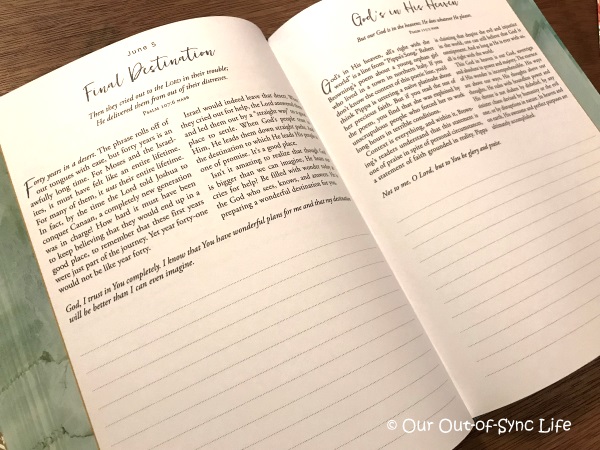 At first glance, the devos and pulled verses seem void of depth. And, I wish the Scriptures didn't bounce around each day seemly without a sense of purpose. But, as the saying goes you get out what you put in and the potential is available if the time is put in.
Ideas for Use
Scripture
The danger of reading a couple of pulled verses is that context can be lost. I would encourage you to look up the suggested Scripture, but also read the surrounding verses to make sure you gather the full meaning and don't misinterpret the message.
Next, DRAW Deep the key verse(s) in the journaling space. Explanation here. Meditate on each word and consider how the verse(s) applies to your life.
Prayer
To end, pray the Scripture.  Make it personal and place your name in verse.  Click to see an example.  Then write the key words of your prayer in the space, bringing focus to your prayer time.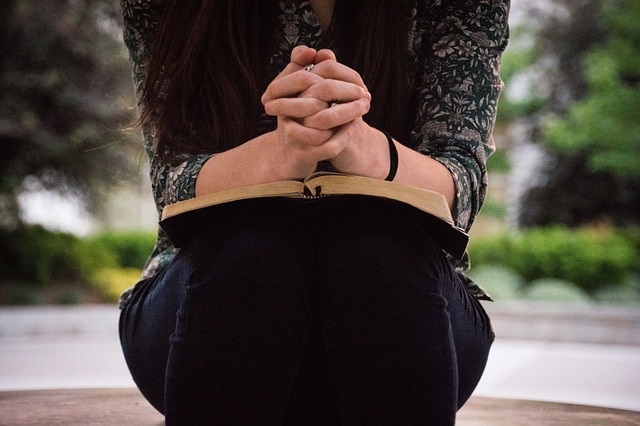 Need Some Sanding?
There are many rough edges in my life.  Pride, selfishness, and fear, to list a few, need to be sanded off so that I can more thoroughly mirror God's image.  You too?  Spend time each day diving deep into the Word.  It will transform your heart!
Click here for additional suggested devotionals.
---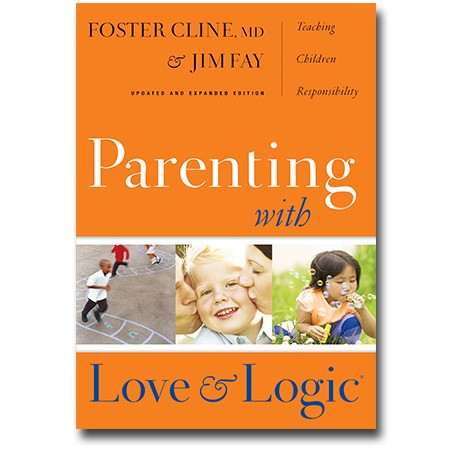 Another amazing giveaway of 6 copies of my favorite parenting books: Early Childhood, Parenting with Love and Logic, or Parenting Teens. These loving and logical parenting tips will transform your home.
Enter to win here – https://abcjesuslovesme.com/enter-to-win/
---
Thank you to Ellie Claire for providing these journals in exchange for my honest review.