Tradition.  Tradition.  Tradition!
I can almost hear Tevye's strong voice singing the opening number to Fiddler on the Roof as he walks down the dirt road.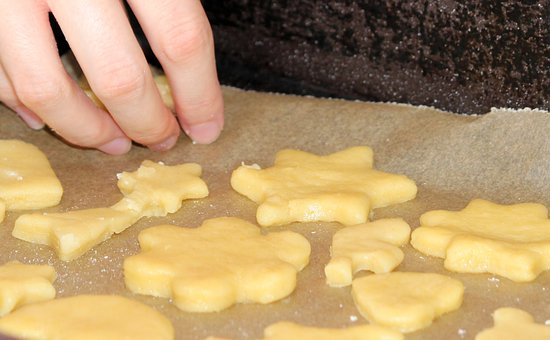 My family had strong traditions growing up. Watermelon on July 4th. Carving jack-o-lanterns at Halloween. Pecan pie at Thanksgiving. Baking sugar cookies at Christmas. These traditions are the glue that keep our family together.
Do you want to know a secret? Most of our traditions weren't planned. They just happened over time. Someone came up with an idea and it stuck.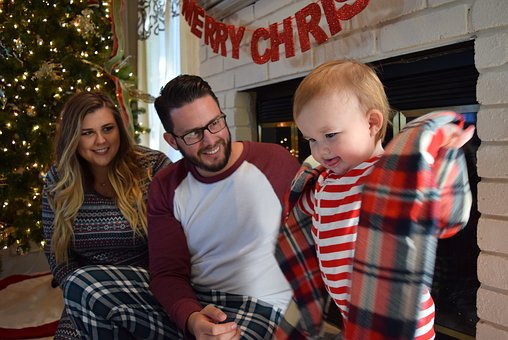 Christmas is a wonderful time to develop traditions. Here are a few ideas:
Look through photo albums. Laugh about the fun times and family memories.
Play games that have lots of actions and activity
Read Christmas books together
Go caroling in the neighborhood or the nursing home
Have a countdown to Christmas with simple, daily activities
Make hot cocoa and watch your favorite Christmas movie
Each evening pray for a family whom you received a Christmas card from
Have a birthday party for Jesus as a family or invite friends
Sit around the Christmas tree and discuss everyone's favorite memory of the year
Drive around the town look at the Christmas lights while wearing your pajamas
Decorate Christmas cookies or candies to give to neighbors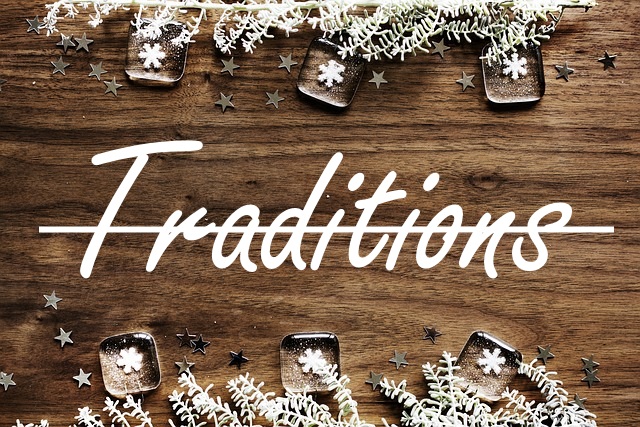 Ruining Traditions
With all of these great ideas, why do traditions fail?
I believe that there are two things that will ruin traditions: Unrealistic Expectations and Failure to Be Intentional.
Nothing will ruin a family activity faster than momma getting upset or frustrated because her expectations aren't going as planned.
Be realistic about the ages of your children and their personalities. When our kiddos were young, I found that my picture-perfect images actually included teenager-age children and not toddlers. Next, be willing to go with the flow instead of stick with the "perfect" plans we imagine in our minds.
Sometimes we need to lower our expectations on what the tradition will look like. As I shared last week, let go of the "shoulds." And last, remember to laugh because laughter makes any activity fun and memorable!
Once an activity becomes a hit, it is our role to be intentional to make them happen again. Make sure that busyness doesn't push out the traditions that our family enjoys doing.
One more time:
Be Realistic
Go with the Flow
Let go of the "Shoulds"
Laugh
Be Intentional
Your imagination is the limit to the activities for your family. Remember the importance of choosing what you should do? As you introduce these activities, some will stick and truly become traditions. Others will pass with time…and that's okay. The objective is to be together and make memories.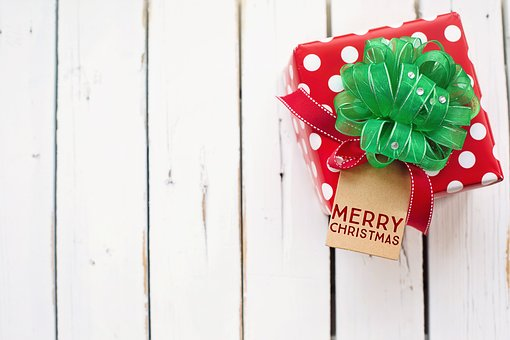 Traditions. Traditions.
According to Tekvy, "Without our traditions, our lives would be as shaky as… as… as a fiddler on the roof!"
Maybe that is why we call traditions the glue that holds a family together! And I have to wonder if developing traditions are the best gifts that we can give our family.
---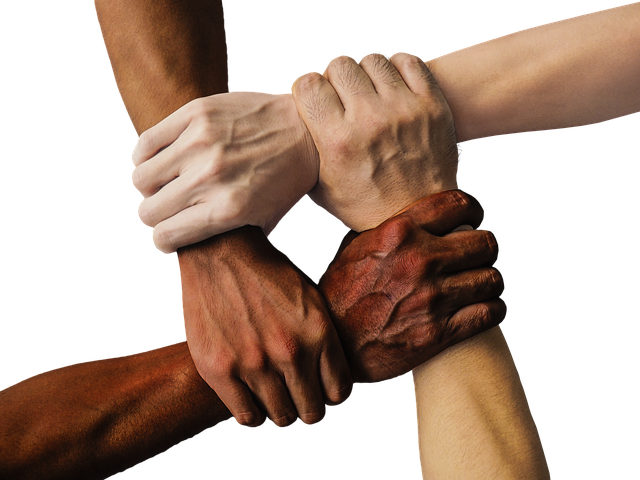 Do you feel alone in parenting or teaching? Do you need encouragement and tools in working with children? Make plans now to join us for the 2019 ABCJesusLovesMe Parent/Teacher Conferences!
January 4 – Atlanta, Georgia – How to Teach Children the Bible
February 7-8 – Houston, Texas – Biblical Discipline, How to Teach, How to Fully Use ABCJLM
Register now – https://abcjesuslovesme.com/events/
---