Last week's blog post laid the foundation for teaching child how to use scissors. Be sure to click back to read Part 1, if you haven't.

But what is next?
In ABCJesusLovesMe Conferences, I encourage parents and teacher to begin with the end in mind. Teaching a child to use scissors is an example of this.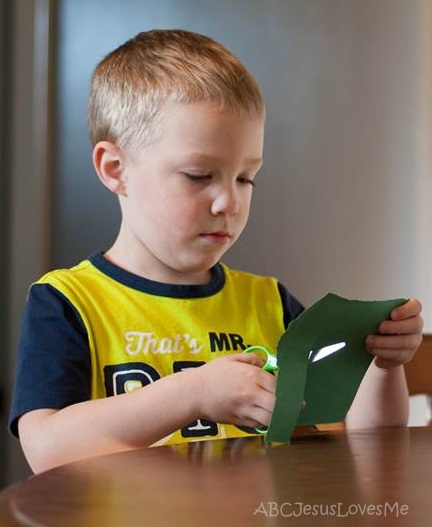 Adult Tips
Here are a few tips you can do to help the child be successful.
Thumbs Up
Place a sticker or draw a smiley face on the child's thumbnails to provide a visual cue.
Assisting Hand
Teach the child to hold the paper with their non-dominant hand. Do not lay the paper on a table and attempt to cut.
Keep the Elbow Tucked In
The elbow should stay tucked into the body. If the elbow comes away from the body, the child needs to rotate the paper he is cutting.
Alligator Mouth
It may help to give the child the imagery of an alligator or shark eating the paper. Open mouth. Close mouth to eat.
Safety First
Begin with the end in mind by teaching safety. Teach the child to always face the scissors away from the body. Never run with scissors and always point the end of the scissors toward the floor.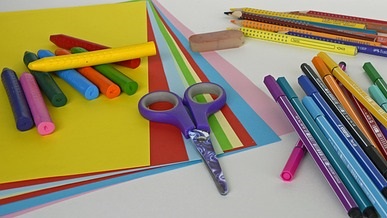 Adult Responsibilities
I find it best to sit behind the child as they cut. With my hand over theirs, I help them open and close the scissors. This works even if the child has the opposite dominant hand than yours. As the child cuts, say, "open" and "close" to help the child understand the process.
Keeping the child safe is of utmost importance. Never leave a child alone with scissors or leave scissors out where a child can get to them.
Because bad habits are incredibly hard to fix, don't allow the child to cut incorrectly. Begin with the end in mind. And when you see the child getting frustrated, take breaks and try again later.
Last but not least, encourage the child. While using scissors is second nature for you, it is incredibly difficult for most children. Sympathize with the child by saying, "This is difficult, but I love how you are working hard."
And there you have it! Simple tips and tricks to help a child be successful using scissors.
Disclaimer: I am not an Occupational Therapist, but am sharing what I have learned from OT's and in raising my own children. Please consult an OT with specific questions about your child.
---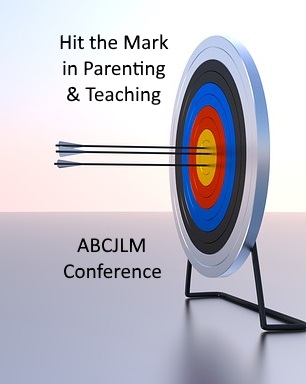 Want to Learn More Practical Teaching Tips:
Join us in Bridge City, Texas (east of Houston) for a Parent and Teacher Conference on August 26-27, 2019. Find out more here…
This event is closed, but find out more about ABCJLM trainings on this page.
---