A few months ago my daughter told me something very shocking. Sweet Pea (13) announced that she was a follower and not a leader. I asked her how she knew that she was a follower. She told me "because my friends said I am."
Taking a deep breath I realized the power in what she said. Sweet Pea had allowed her friends to define her, and her actions were representing what her friends claimed about her.
While many people are natural-born followers, this isn't who Sweet Pea is.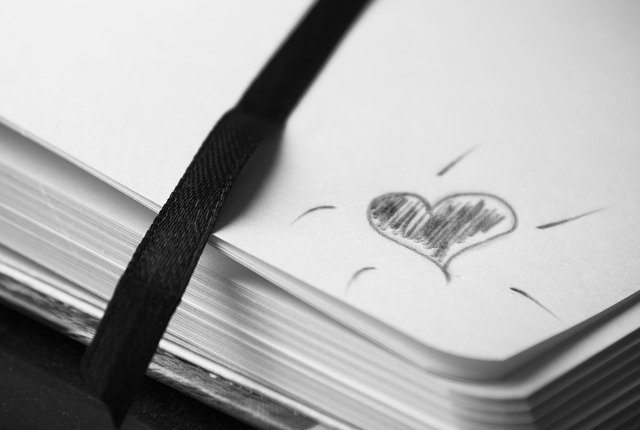 Discovering Who I Am
This started a journey to help Sweet Pea discover who she really is. We watched the movie Overcomer together where my daughter was able to see the main characters answer the question of "Who am I?". This lead her to read Ephesians 1 and 2 and additional verses like the following.
In Christ, I am a new creation.
Therefore, if anyone is in Christ, he is a new creation. The old has passed away; behold, the new has come. 2 Corinthians 5:17
In Christ, I was created for good works.
For we are his workmanship, created in Christ Jesus for good works, which God prepared beforehand, that we should walk in them. Ephesians 2:10
In Christ, I am a daughter of the King.
But to all who did receive him, who believed in his name, he gave the right to become children of God. John 1:12a
In Christ, I am forgiven.
In him we have redemption through his blood, the forgiveness of sins, in accordance with the riches of God's grace. Ephesians 1:7
In Christ, I am chosen, holy, and blameless before God.
For he chose us in Christ before the foundation of the world that we may be holy and unblemished in his sight in love. Ephesians 1:4
In Christ, I have the fruit of the Spirit.
The fruit of the Spirit is love, joy, peace, forbearance, kindness, goodness, faithfulness, gentleness and self-control. Galatians 5:22-23
In Christ, I have all I need.
And my God will supply your every need according to his glorious riches in Christ Jesus. Philippians 4:19
In Christ, I am no longer a slave to sin.
We know that our old self was crucified with him in order that the body of sin might be brought to nothing, so that we would no longer be enslaved. Romans 6:5
In Christ, I am loved.
But God shows his love for us in that while we were still sinners, Christ died for us. Romans 5:8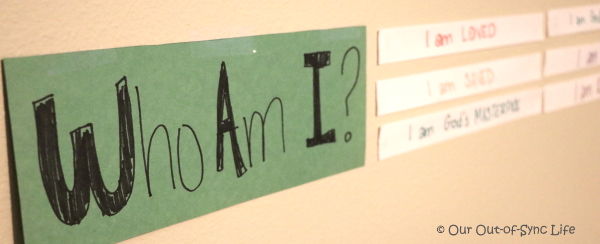 Posting Truth
A few days ago I walked into Sweet Pea's room and found the above creation on her wall. From the verses that she read, she made posters declaring the truth.
Who am I?
I would love to pass this off as a teenage issue, but we know that true identity is a struggle for all ages. I encourage you to read through the first two chapters of Ephansians and the verses above. Make a list of who God says you are.
Following Sweet Pea's example, post these truths were you can see them. Place them in the "Be Filled" portion of your Be Intentional Planner. And when the enemy raises the question, remind him of the truth.
For further reading: Are You Believing Lies or Truth?