I hope so!

If not, please set your timers now to join us in a little under an hour (5:00 CDT) for the second LIVE Preschool Worship.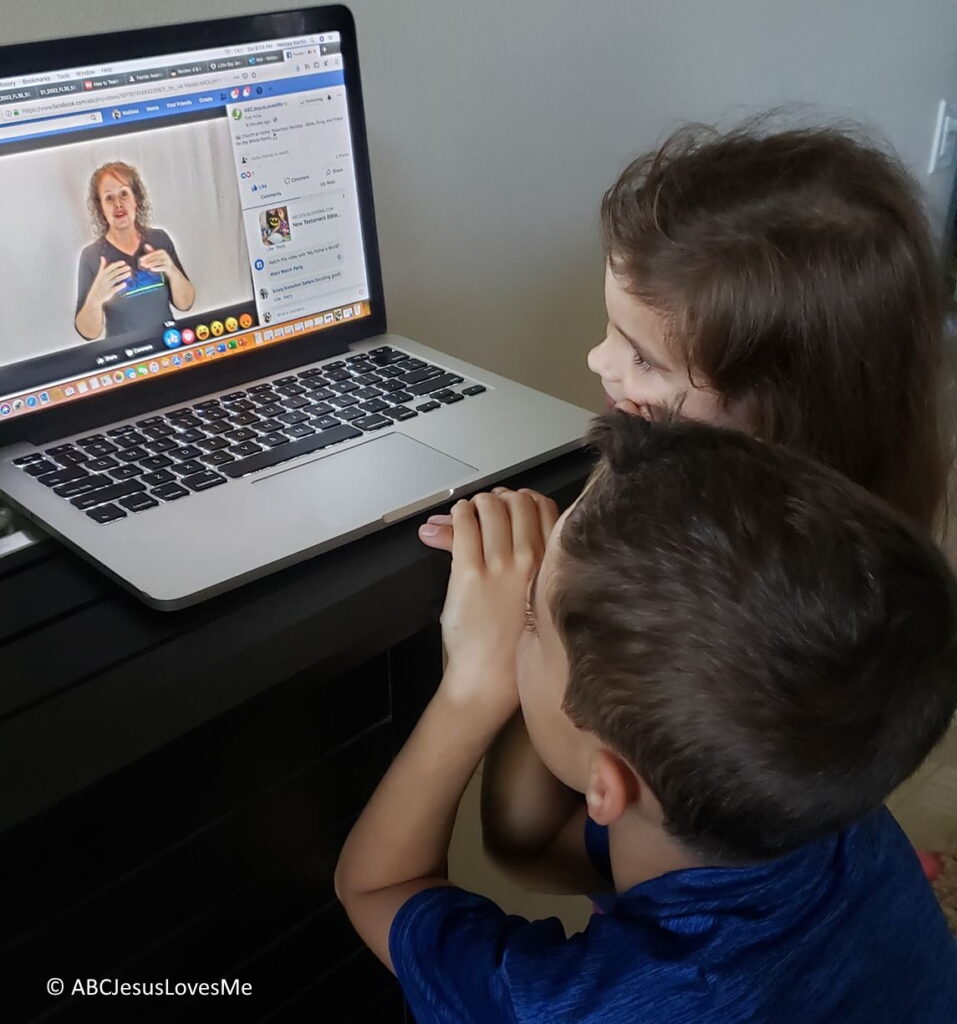 Your entire family will hear the story of Jesus Riding on the Donkey, learn two fun Bible songs, and memorize a Bible verse. Activity sheets will be available for further learning!
For the Bible story tonight, please have something for your child to wave (preferably green). This could be a piece of yarn, string, wash clothes, etc.
If you missed last week's video, you can find it here – ABCJesusLovesMe Preschool Worship. And if you miss tonight's live broadcast, it will be available on Facebook or on the ABCJLM website tomorrow.
I can't wait to see you tonight on the ABCJesusLovesMe Facebook page! Be sure to invite your friends.