How protective are you when it comes to your kids taking risks like running, jumping, climbing, and balancing on things?
Love this post in the ABCJesusLovesMe Facebook Group! And from the comments I can tell that this is a popular question because we all desire to keep our children safe, but we realize that play is an important part of childhood.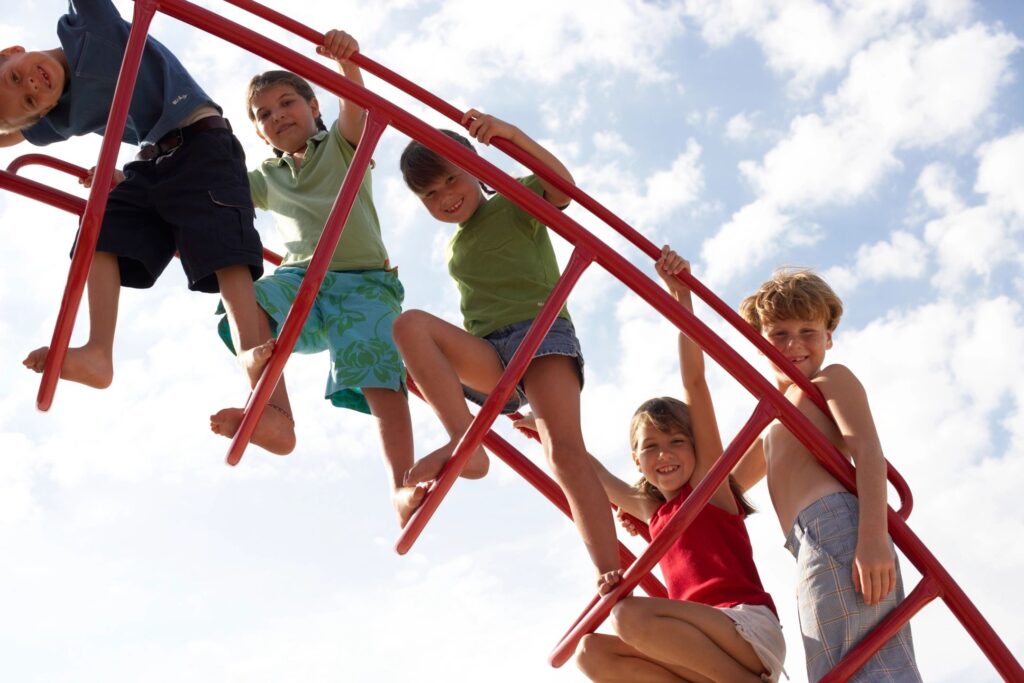 Safety First
We all have stories of emergency room visits and even the death of a child from a fall. It is our responsibility as parents to keep children safe as they don't have the maturity or experience to know where danger lies.
We need to keep our children safe by requiring the child to wear a bike helmet while on bikes and scooters, life jackets on boats, and seat belts. Also, always hold hands and don't allow children to run in parking lots.
Children need to be supervised in their play to keep them from unintentionally harming themselves or property. (This is one reason why I discourage free play in bedrooms.)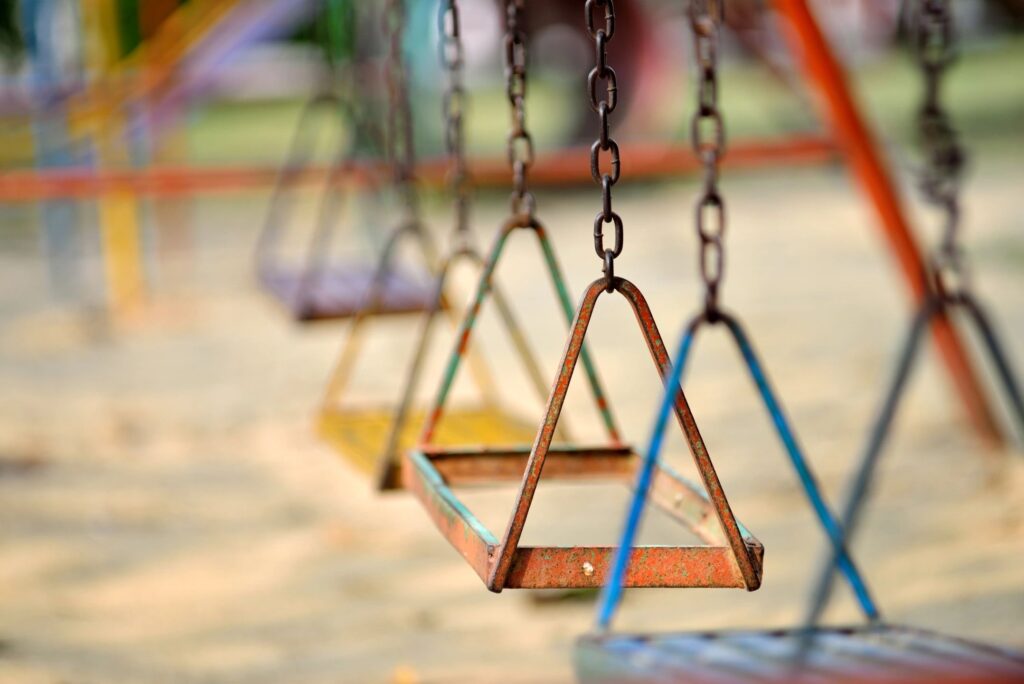 Children Need Play
But we can't keep children in protective bubbles. Children need to play, explore, climb, run, skip, spin, swing, and throw.
These activities are important for motor development. All of the energetic play builds their gross and core muscles to strengthen balance. Play also develops spatial awareness, imagination, and social understanding.
Bonnie shared her experience in the comments of this question.
Whenever I am tempted to worry, I remember the constant exhortation from our pediatric Occupational and Physical Therapist to let kids explore, get dirty, and test themselves. She said over half her clientele were people whose kids were developmentally delayed due to the parents not allowing them to play, run, jump, and climb. Instead, those parents paid her $120 an appointment so their kids could climb on her climbing equipment and be barefoot in her sandbox. Our therapist said it was crazy how much of her schedule is filled with otherwise normal kids who were delayed due to overprotective parents.
I love Heather's advice to change our wording to turn play into teachable moments. Instead of saying, "Don't run…climb…jump…" say:
"Do you see how that rock has green moss growing on it? That makes it slippery. How can you make sure you don't fall?"
"You are climbing kind of high. Do you have a plan on how to get down?"
"I see you can run really fast. Remember that the cement can hurt when you fall, but the grass is a bit softer."
"Do you see the man with a cane? What would happen if you ran and accidentally hit him? We want to use our walking feet in a church/restaurant to keep others safe."
These statements help children think critically and walk them through the steps of being safe.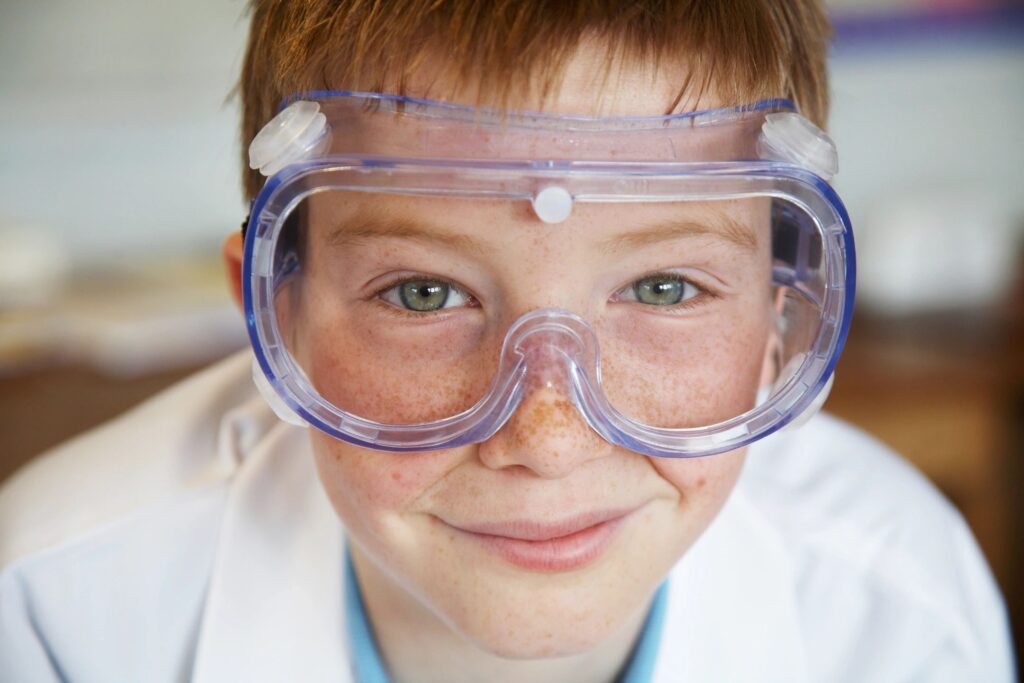 Building Character
Also, we want to encourage children to try new things and not create fear of the unknown. The practice of helicopter parenting or trying to keep all harm from our children doesn't allow for character building.
Out of love and desire to protect our children's self-esteem, we have bulldozed every uncomfortable bump and obstacle out of the way, clearing the manicured path we hoped would lead to success and happiness.

Unfortunately, in doing so we have deprived our children of the most important lessons of childhood. The setbacks, mistakes, miscalculations, and failures we have shoved out of our children's way are the very experiences that teach them how to be resourceful, persistent, innovative and resilient citizens of this world.

Jessica Lahey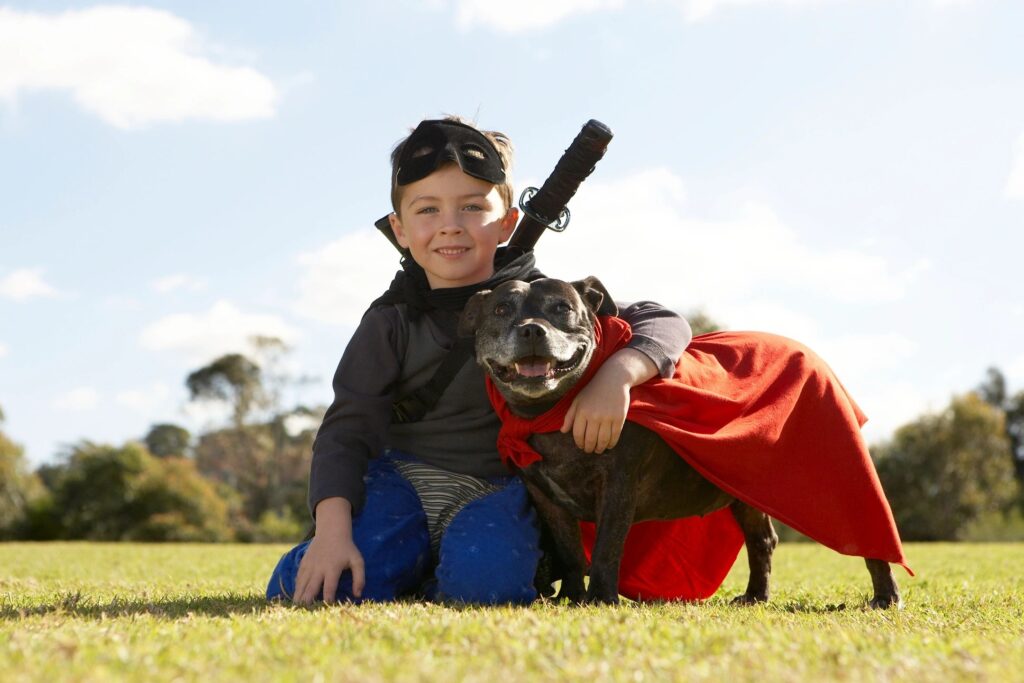 Time and Place
There is a time for rough play. And, there is a time for calm, self-control. Our job is to supervise children and train them to know when they can rough house and when they can't. Here are some examples:
Run at the park, not in restaurants.
Throw a ball outside, not in grandma's house.
Climb on the swing set, not on other people's furniture.
Play in the play room, don't play while an adult is reading a book at library time.
Jump off the stool, not off a stage at church.
Explore, not when told to stay in bed.
Let's protect our children, but not hold them back from growing.
---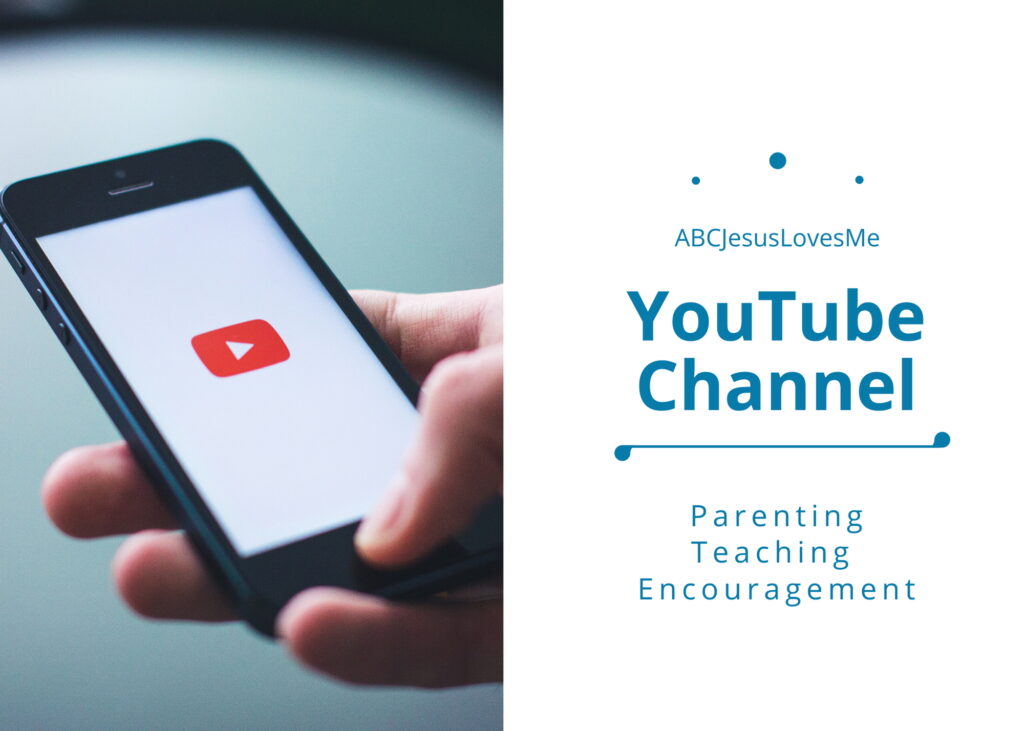 Have you enjoyed the new videos on the ABCJesusLovesMe YouTube Channel? Check them out!