Embarrassing as this is, the only thing that I knew about St. Patrick's Day growing up was the importance of wearing green to ward of getting pinched and that my dad would soon be planting potatoes in the garden.
But in creating the ABCJesusLovesMe Preschool Curriculum, I realized how much I missed. With St. Patrick's Day just a week away, use this time to help your children and students understand what it means to be a missionary, the Trinity, and the importance of rainbows.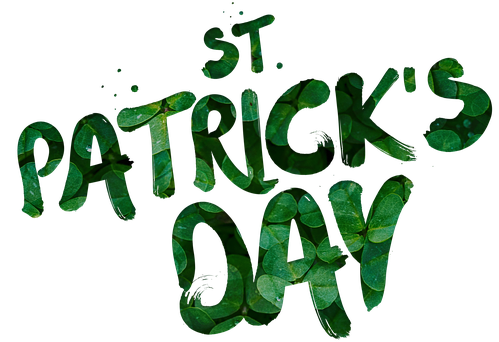 St. Patrick's Missionary Life:
Thank you to Amanda for assisting with this post and ideas.
Saint Patrick lived an adventurous life. Captured by pirates at the age of 16, Patrick became their slave. But even in slavery, Patrick knew God was with him and he devote his life to obeying God. After six years, Patrick escaping captivity and later became a missionary in Ireland, bringing Christianity to the Irish people.
As tradition tells, Patrick used Ireland's national flower, the three-leafed shamrock, to explain the Trinity – God the Father, God the Son, and God the Holy Spirit.
The following products are available to explain the story to children.
Shamrock to Trinity
As shared, the shamrock (3-leaf clover) can be a wonderful way to help children understand the Trinity.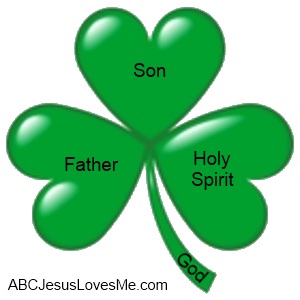 Painting Shamrocks
Place a dab of white, yellow, and blue paint on each leaf of Shamrock Printable.  Mix the colors together to make light green – three colors to form one color.  Discuss with the child how three colors created one and God is three persons as one. You may also mix three colors of play dough together for the same analogy. (Thanks to Heather for this idea.)
Rainbows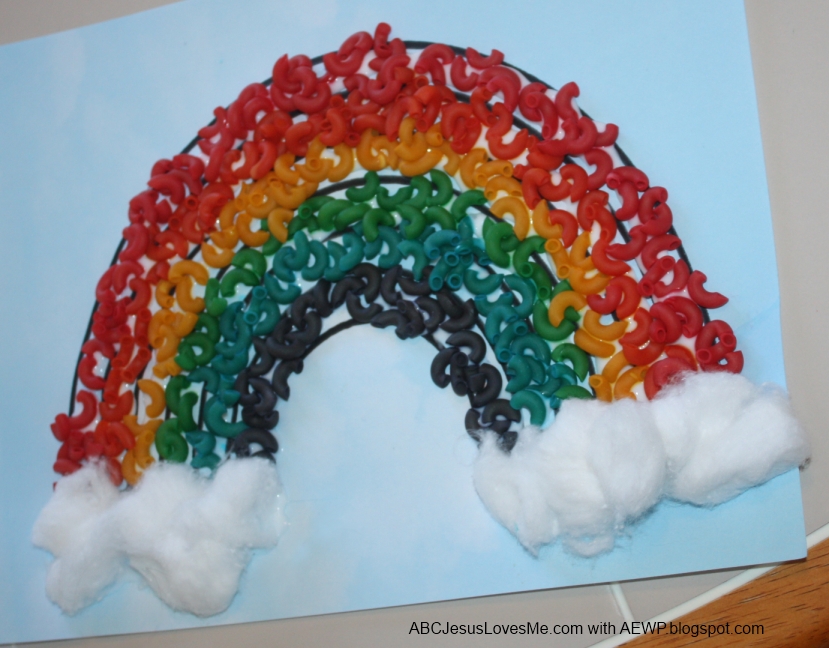 Rainbows have a strong tie to St. Patrick's Day. While the meaning may be associated with leprechaun, use the holiday to point children to the truth of God's promise to Noah.
Macaroni Rainbow
Place a few macaroni noodles in a zip-top plastic bag. Add a couple of drops of vinegar and 4-5 drops of food coloring. Mix to distribute the color. Dye more macaroni in separate bags. Open the top of the bag and let dry. Using the Rainbow worksheet as a guide, place a thin layer of glue on the paper. Add the colored macaroni to create a beautiful macaroni rainbow. (Thank you, Alisha, for sharing this picture and idea with us.)
Interested in more St. Patrick's Day ideas for your home or preschool? I've been sharing fun ones on all our social media platforms: Facebook, Instagram, and Pinterest. Be sure to follow!

Now, all you have to decide is which activity or craft to do first!
St. Patrick's Life Information Source