"You can always be honest with me!"
"That was mean. Don't ever say that again."
Have you ever found yourself saying these two statements to your child, sometimes in the same day?
A new book by Sonia Amin got me thinking about this confusion. While we want our children to be honest with us, we want them to be respectful with their words.
How is it possible unless the child is taught how to use kind words?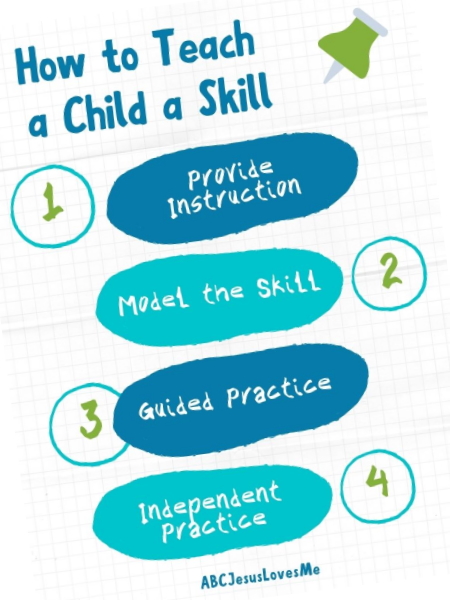 Follow This Model
A while back I found the following wisdom in a random comment on the internet. It speaks to this issue among so many others.
"Follow this model: teach the skill, model the skill, guided practice with the skill, then independent practice of the skill."
We expect our children to independently know what thoughts need to be said and what thoughts need to be kept in their heads. But just as with all other learning, teaching a child to use kind words must first be taught, modeled, and guided.
Step 1. Instruction of Kind Words
Whenever possible, begin with the truth of the Scriptures. In thinking about kind words , here are two of my favorite verses. Use these verses to instruct the child on using kind words.
Before words are said, they are thoughts. We have to teach our children to evaluate the thoughts to see if they are honest, wise, loving, gracious, etc.
Finally, brothers and sisters, whatever is true, whatever is noble, whatever is right, whatever is pure, whatever is lovely, whatever is admirable—if anything is excellent or praiseworthy—think about such things.

Philippians 4:8 (NIV)
Then before we let the words out of our mouths, we need to weigh the words to make sure they will help, build up, and benefit the hearer.
Do not let any unwholesome talk come out of your mouths, but only what is helpful for building others up according to their needs, that it may benefit those who listen.

Ephesians 4:29 (NIV)
Another set of verses is I Corinthians 13:4-8 which define what love is. Last week's blog post will walk you through the steps of explaining to a child what love is.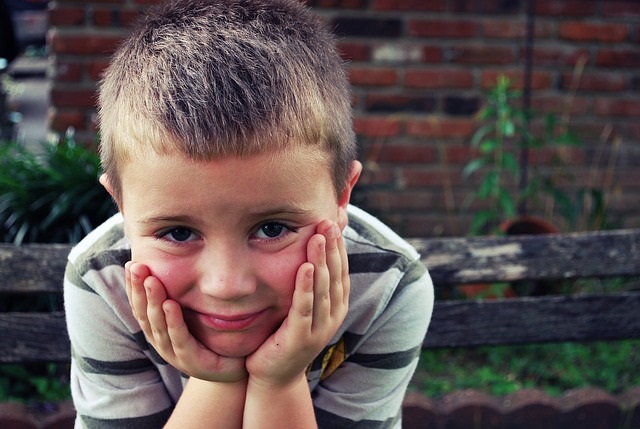 Step 2. Model Kind Words
Once we explain what kind words are and are not, a child needs to hear and read kindness modeled.
For late preschool and elementary ages, the book Bax and His Bubbles models weighing your thoughts better than I have ever seen. The adorable character, Bax, discovers that this thoughts are like bubbles. He can either keep the thought bubbles or let them go. The reader is able to walk through the journey as Bax learns to evaluate his thoughts – which then have the opportunity to turn into words and actions.
Next, whether we like it or not, adults are the greatest example to our children how to speak (or not speak) kind words. They are watching how we talk to our spouses, how we speak about our co-workers, and even how we talk to telemarketers.
Last, tone and word choice is crucial in showing kindness. I frequently tell my children that you can say the same point and have two different reactions based on the words and tone that you choose.
"I hate this game."
"This game isn't my favorite, but I really like Uno."
"This food looks gross. What is it?"
"Mom, is this a new recipe? What is in it?"
Teach a Child to Use Kind Words: Steps 1-2
For the next week I encourage you to teach your child what kind words are and be mindful to model them. Also look for opportunities in books that you read and shows/videos that you watch that model kind words or unkindness. Use these moments as discussion points.
Then come back next week for Steps 3 and 4 and a FREE printable.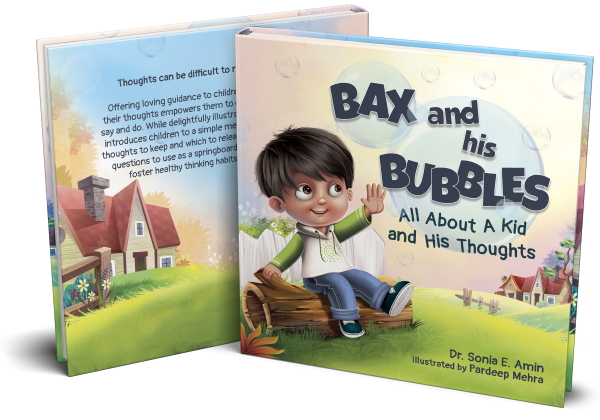 Giveaway
Remember the precious book that I shared above which models evaluating your thoughts? Enter to Bax and His Bubbles ($19.99) in a fantastic giveaway!
Click the rectangular image or link below to enter to win. This giveaway will end on Monday, February 22nd @ 12:00 p.m (CST). Don't wait to enter! The winner will be announced on the next blog post, so be sure to come back and see if you have won!

Or click – www.ABCJesusLovesMe.com/enter/ One entry per household, US residents only. Click to read our Giveaway Rules.
Next Week's Blog Post: How to Teach a Child to Use Kind Words Part 2
Thank you to Sonia for allowing me to review and provide a giveaway of her book. The opinions are 100% my own and NOT influenced by monetary compensation. I did receive a sample of the product in exchange for this review and post.