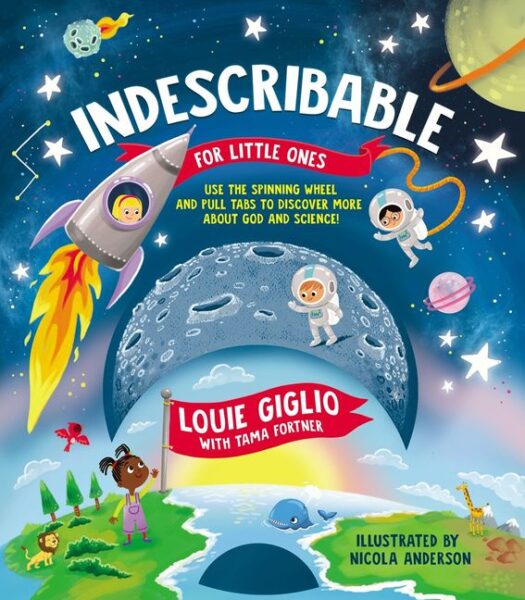 Some of you may be familiar with the Indescribable kids devotional. While I personally have not used the book, it has come recommended to me by a friend. Now author Louie Giglio has created an interactive, spinoff version for little ones as well.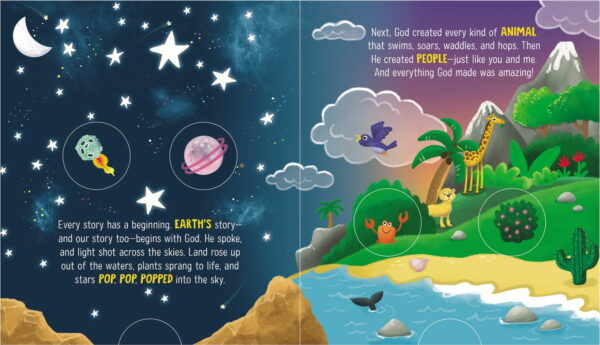 Highlights
"Spin the wheel [in the cover], pull the tabs [in pages], and explore God's indescribable creation" as you read through this book.
Next, the full illustrations are engaging and provide ample conversations about animals, landscape, space, and emotions.
Finally, moving through the Creation story, the book ends explaining that "people – like you and me – are the most amazing [creation]."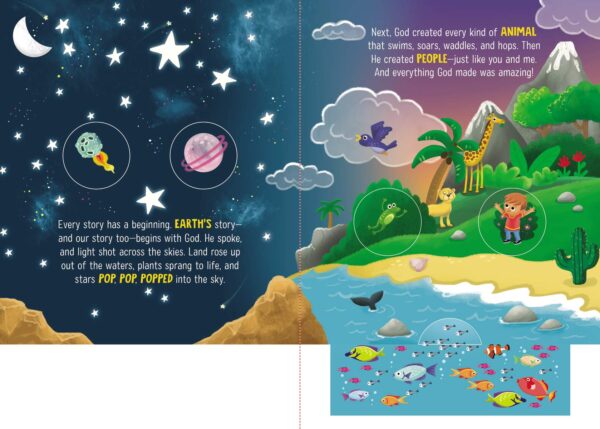 Book Review
The publisher states this book for ages Baby – 4. I believe Indescribable for Little Ones is better suited for upper preschool. For example, the child is asked questions like:
The highest place in the word is at the top of this mountain. It's called…. Mount Everest.
Your body uses these to keep you running, jumping, skipping, and dancing. They're called…Muscles.
It would take a few readings for most children to begin memorizing the pull-tab answers.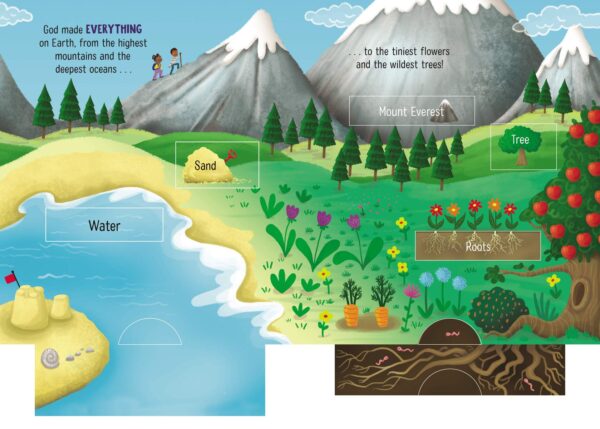 Enter to win this book here.
Read more…
Looking for quality reading books for your toddlers, preschoolers, and elementary-aged children? I invite you check out the literacy-gold, reading lists provided on the ABCJesusLovesMe website.


Thank you to FrontGate Media for providing this book in exchange for an honest review.