It isn't Christmas without the smell of cinnamon filling the air!
That's one reason I love creating Applesauce Cinnamon Christmas Ornaments. Simple enough for kids to make and perfect to hang on a Christmas tree, give away, or add as décor to a gift.
So, grab the ingredients and your favorite kiddos, and let's make some ornaments!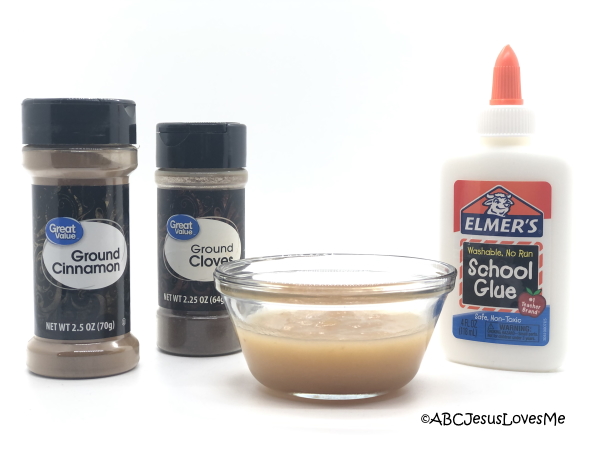 INGREDIENTS:
Some linked items are affiliate links. This means that I receive an itty-bitty commission if you choose to purchase through these links. See my favorite products here.
1 tablespoon ground cloves
3 tablespoons white glue
2/3 cup applesauce (cinnamon applesauce works too)
1 cup of cinnamon
A recipe makes approximately twelve 2″ ornaments.
Directions: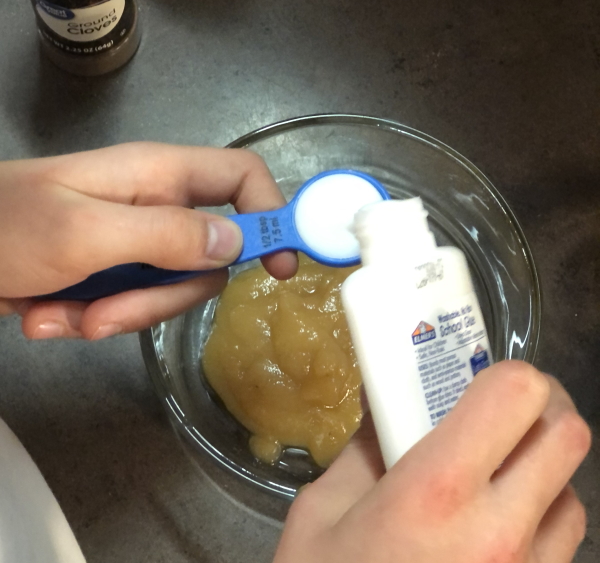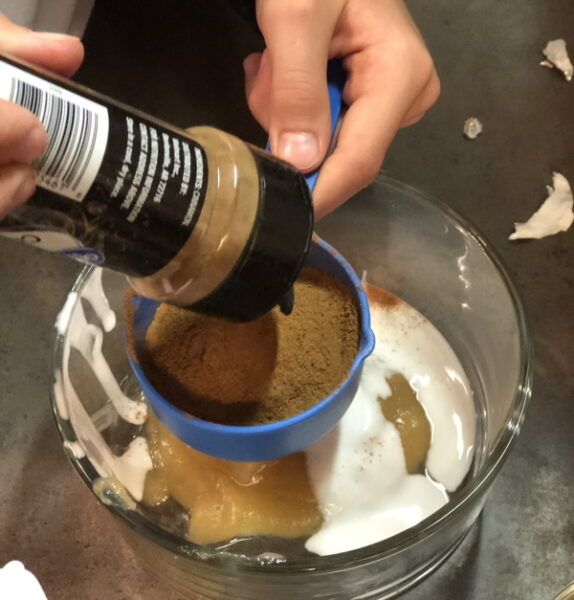 1. Combine ingredients in a bowl. Allow the child to assist as much as possible. Even toddlers can help stir and pour, but remind them not to eat the dough.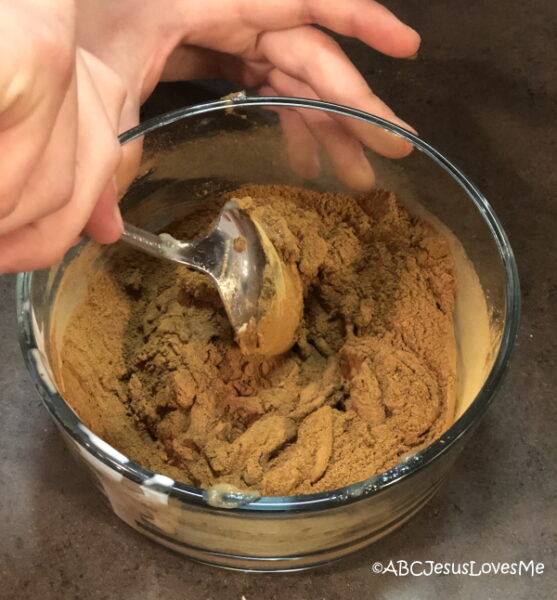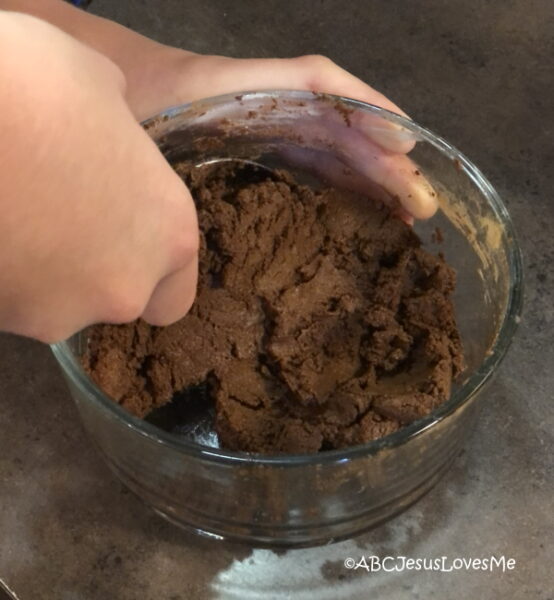 2. Stir ingredients until they form a soft ball. If the dough is too dry, add more applesauce. If the dough is too wet, add more cinnamon.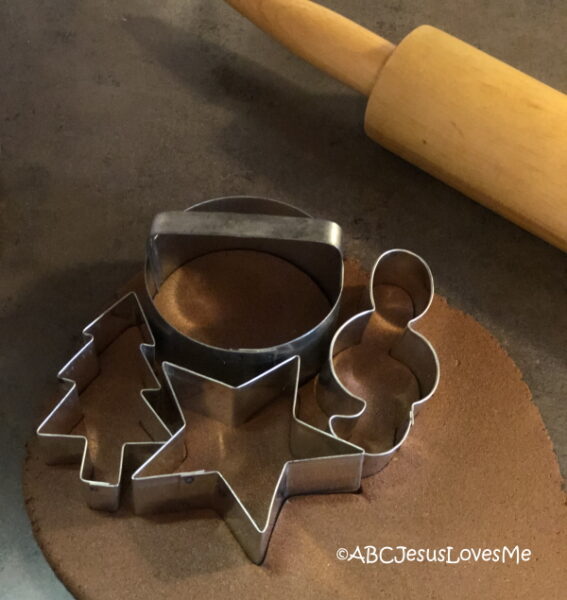 3. Dust a flat surface with cinnamon. Roll out the dough with a rolling pin or press with your fingers to approximately 1/4″ thick. Rolling the dough too thin makes the ornaments brittle. Thick ornaments take longer to dry.
4. Use cookie cutters to create shapes. To make imprints on the cookie, press a cookie cutter approximately half way into the dough. Don't go all of the way through the dough. For example, imprint using a letter cookie cutter to create a ornament with the child's first initial.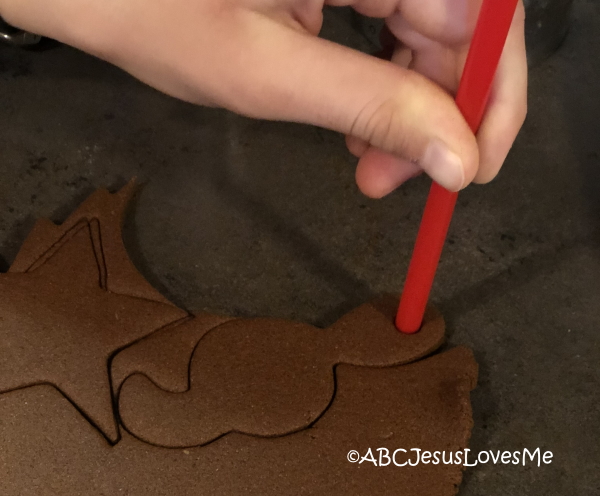 5. Poke a straw through the dough to create a hole for a string. Let the ornaments dry on a baking rack. Depending on thickness, this will take at least 24 hours. For quicker results, place the ornaments in a dehydrator or a 150 degree oven (gently flipping every hour) until done.
6. When dry, string a ribbon or twine through the hole for hanging or gifting. You can add other decorations with glitter glue, sequins, buttons, etc.
Then enjoy the Christmas aroma and the precious memories your made with your kiddos!
---
Giveaway Winner
Thank you to all who entered to win the #1 best seller, The Wonder of Creation ($15.99 value) giveaway shared in last week's post.
The randomly chosen winner is:
#41 – Ashley Furnish – ashleyrf…@gm…com
Ashley F., please contact me within 48 hours using the winning email address.
Thank you to everyone who entered and thank you to HarperCollins Christian Publishing for providing this fun giveaway.