Have you heard the news? This week I am making a BIG announcement. And what God has put together has ignited a fire in my purpose!
The gist of this announcement is pretty simple:
I want to help women who are struggling with the same things I struggled with – burnout, grouchiness, loneliness, feeling inadequate…the list goes on. I tried everything possible to be a good mom. I tried to make my kids obey. I resolved to remain calm no matter what happened. Come what may I was going to enjoy each day! But no day went as planned. Day in and day out I was burning at both ends and knew something needed to change.
I KNEW there had to be a better way.  And that's exactly what the Lord showed me through a process of events. The journey has been transformational for me of which I have shared much through my work in ABCJesusLovesMe and Parenting to Impress.

But God keeps laying it on my heart to go deeper, more personal.  God is impressing on me to teach and nurture mommas into the women He has designed them to be.  To give you hope and see that there is so much more to this life than what social media portrays and the enemy guilts you into feeling. 
And this is the foundation of my big announcement!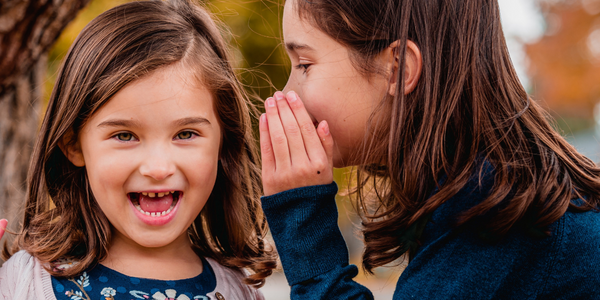 Sharing the Secret
The secret announcement will be shared on Saturday. Be watching social media and the ABCJesusLovesMe website for the links and details.
But if your curiosity is high, you don't have to wait!
The latest Parenting to Impress podcast has all the details. Tap over to your favorite podcasting app, YouTube (yes, Parenting to Impress is now on YouTube!), or listen on this website to discover to all of the time-sensitive information right now!
↓↓ Be sure to come back and enter to win this amazing new Bible. ↓↓
---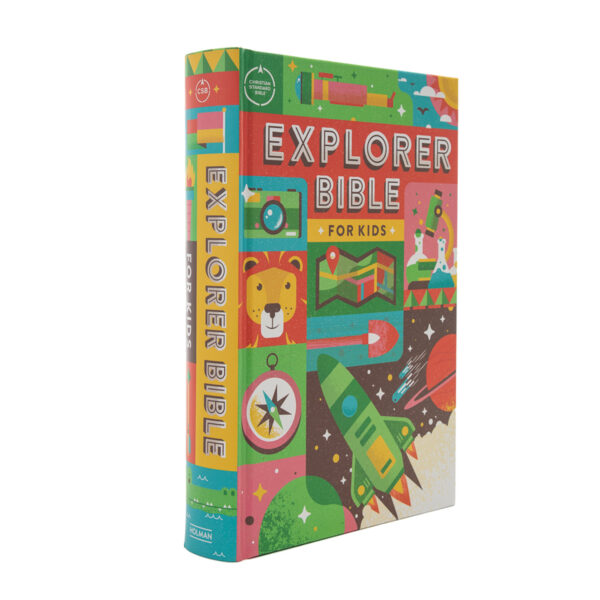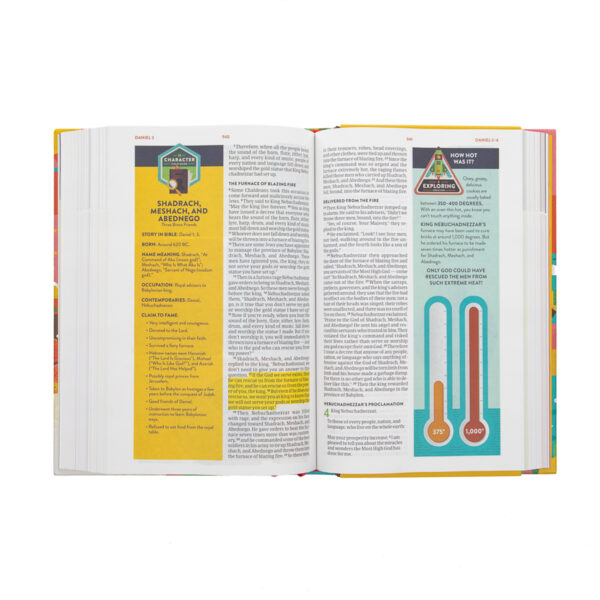 Explorer Bible for Kids
Introducing the new Christians Standard Explorer Bible for Kids! This Bible is chockful of fun facts, timelines, and images. This includes:
205 Excavating Illustrations and Images to help children connect the dots between important archaeological discoveries and the Bible (Amazing!)
115 Exploring Creation Facts and Images connecting modern day objects and things in the world today to God and the Bible (How cool is that?)
237 Discovering the Truth callouts to help kids understand the essential truths of the Bible and apply them to their lives (So needed in this culture!)
79 Character Field Guides with fun facts and insights for important people in the Bible (Making the Bible relatable!)
15 Charting History Illustrated Timelines to survey key time periods and events in biblical history (Love me some charts!)
336 Highlighted Key Memory Verses (Making truth pop off the page!)
QR Codes throughout to view engaging videos, discussion questions, and activities (100% free)
Friend…this Bible is crazy cool! If you have a child who loves charts, science, and fun facts, this Bible is for them. I love the intro page to each book of the Bible explaining: who wrote the text and when, the audience, happenings in the world at the time, why the book was written, and how Christ is woven into the context of the book. The QR videos are engaging and geared specifically to late elementary and middle-aged kiddos (and their humor). Even if you don't have a child to give this Bible to, I think many adults would find the additions fascinating!
Just in time for Christmas…On Lifeway.com receive 50% off a CSB Explorer Bible with code EXPLORERGIFT50. This coupon code is valid for up to 1 copy of this Bible and cannot be combined with other offers, limit 1 coupon per person, expires 12/31/22.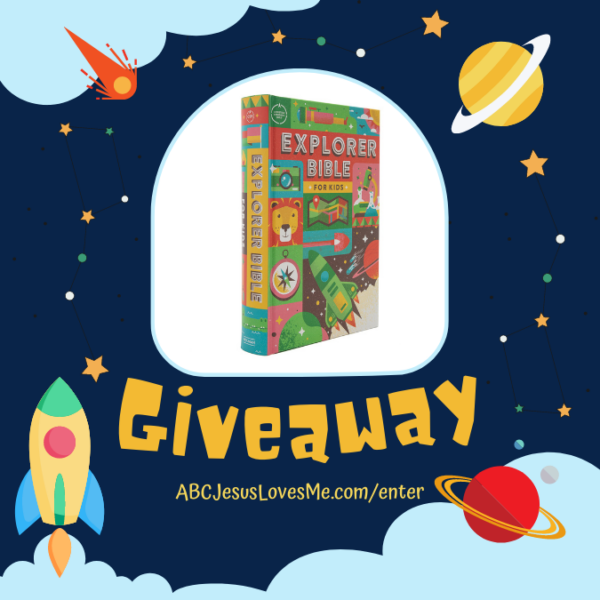 Giveaway: Explorer Bible
I have an Explorer Bible for Kids ($34.99) to giveaway for you to wrap for Christmas or keep for yourself (I won't tell)!
Click the rectangular image or link below to enter to win. This giveaway ends on Monday, December 12th @ 11:59 a.m (CST). The winner will be announced on this blog, so be sure to come back and see if you won.

Or click – www.ABCJesusLovesMe.com/enter/
One entry per household, US residents only. Click to read our Giveaway Rules.

Many thanks to Lifeway Christian Resources for providing a sample of the product for this review. Opinions are 100% my own and NOT influenced by monetary compensation.