If you can answer "Yes!" to the above question, you are not alone. Even for the most "successful" parent, parenting is frustrating.
But maybe for you parenting holds more emotions than frustration. Can you relate to any of these feelings?
Exhausted from Disobedience
Never-Ending Bedtime Battles
Frustration and Anger
Disappointment, Inadequacy
Yelling and Tantrums
Embarrassment, Hopeless
Feel Out of Control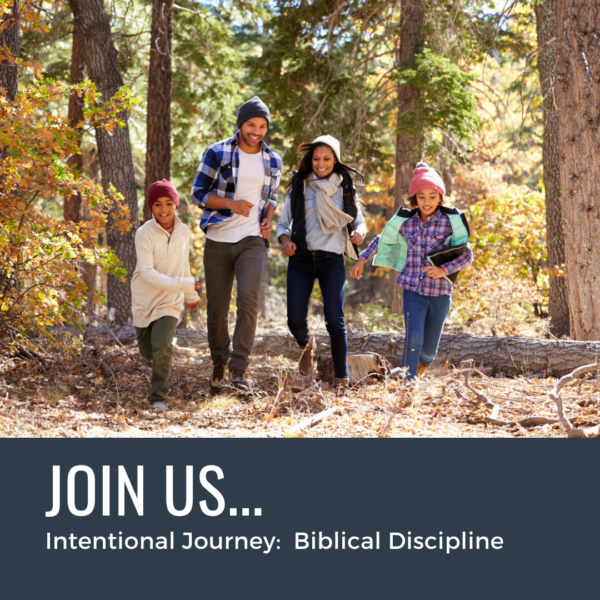 Join Us!
If you can relate to any of these points, I invite you to join us on an Intentional Journey mini-series focusing on God's Design for Parenting. During the month of April, you will receive specific discipline tools and weekly support with daily encouragements and teachings. You will also gain access to the Biblical Discipline Video Series and a workbook containing practical tips. Want individualized support and suggestions? Join our bi-weekly Zoom meetings where we will discuss personal situations. All of these items have the potential to change your life – and your children's.
Read what Kelly said about her Intentional Journey experience:
"The Intentional Journey Group has given me many encouraging tools and reminders. It has helped me make the changes I needed in my life to be the Godly woman He made me to be."
Registration is Now Open!
Time is ticking away and spots are limited, so don't wait if you desire to have a Biblical parenting plan and a toolbox of ideas to raise children who love God and love others.
Excited to have you join us on this Intentional Journey! Click the button below to learn more and discover hope on your parenting journey.